Materials and Design
1st Edition
The Art and Science of Material Selection in Product Design
Authors:
Michael Ashby
Kara Johnson
eBook ISBN: 9780080468655
Imprint: Butterworth-Heinemann
Published Date: 8th October 2002
---
The history of man is recorded, recovered and remembered through the designs he created and the materials he used. Materials are the stuff of design, and today is not the age of just one material, but of an immense range.
Best selling author M. F. Ashby guides the reader through the process of selecting materials on the basis of their design suitability. He and co-author Kara Johnson begin with the assumption that products in a given market sector have little to distinguish between them in either performance or cost. When many technically near-equivalent products compete, market share is won or lost by the industrial design of a product: its visual and tactile attributes, the associations it carries, the image it creates in the consumer's mind and the quality of its interface with the use and the environment.
Ashby and Johnson address the problem of selecting materials for industrial design from a unique viewpoint. They acknowledge that materials have two overlapping roles, in technical design and in industrial design. The technical designer has ready access to materials information. Industrial designers often do not have equivalent support.
Materials Selection in Industrial Design presents groundbreaking new information that, on one hand introduces engineering students to the principles of Industrial Design and to the idea that the selection of materials can directly affect the aesthetic qualities of the object. On the other hand they introduce industrial design students and practising industrial designers to engineering parameters through an accessible and holistic approach.
Easy to use systematic approach to the selection and uses of materials

Many excellent attribute "maps" are included which enable complex comparative information to be readily grasped

Full colour photographs and illustrations throughout aid the understanding of concepts
Undergraduate and recent graduate students in Industrial and Product Design, Materials Science and Engineering, as well as professors and curriculum development specialists in these areas. Materials Engineers held about 33,000 jobs last year. Because materials are building blocks for other goods, materials engineers are widely distributed among manufacturing industries.
CONTENTS: Materials and Design: PART A: Driving Forces in Design; The Design Process; The Role of Industrial Design; Materials and Product Form; The Mind of the Designer; Organising Information for Design; Materials and Material Attributes; Processes and Process Attributes: Perceived Attributes of Materials; Materials and Product Interface; Materials and the Environment; Information Systems for Design; Material Selection and Inspiration; Case Studies; New Materials in Design: PART B: Material Profiles; Process Profiles; Colour Profiles; Design Styles: APPENDIX: Cluster Analysis; Aesthetic Attributes of Materials; the Analytical Approach to Selection; MAD Software; Problems and Exercises.
No. of pages:

352
Language:

English
Copyright:

© Butterworth-Heinemann

2002
Published:

8th October 2002
Imprint:

Butterworth-Heinemann
eBook

ISBN:

9780080468655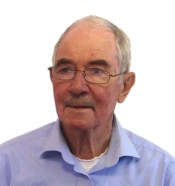 Royal Society Research Professor Emeritus at Cambridge University and Former Visiting Professor of Design at the Royal College of Art, London, UK
Mike Ashby is sole or lead author of several of Elsevier's top selling engineering textbooks, including Materials and Design: The Art and Science of Material Selection in Product Design, Materials Selection in Mechanical Design, Materials and the Environment, and Materials: Engineering, Science, Processing and Design. He is also coauthor of the books Engineering Materials 1&2, and Nanomaterials, Nanotechnologies and Design.
Affiliations and Expertise
Royal Society Research Professor Emeritus, University of Cambridge, and Former Visiting Professor of Design at the Royal College of Art, London
Since publishing the first edition of Materials and Design in 2002, Kara Johnson has worked at IDEO, a global design firm and strategic consultancy. Kara leads their efforts in Materials, with a focus on Manufacturing. Her work is primarily about linking a company's brand and business strategies with the products they make.
Affiliations and Expertise
Director of Materials, IDEO - Global Innovation and Design Firm
"Materials and Design: The Art and Science of Material Selection in Product Design...editor's choice." - Design Issues '..the book has very interesting and thorough information, and would be a very useful tool for an industrial designer.' Materials World, May 2004 'Both interesting and intriguing, the book should prove a valuable resource for those starting out in design or engineering ... also very fun to browse' --Science Magazine, June 13 2003 '...thoroughly "user-friendly" instructional guide to the scientific and systematic crafting of products from a variety of materials...strongly recommended as an extensive, superbly organized and presented, instructional resource and professional level reference.' --Wisconsin Bookwatch, February 2003 'This books sets out to bridge the gap between the technical language of the materials scientist and the qualitative language of the industrial designer... This is an excellent book and fills a significant gap in the education of industrial designers. I highly recommend it.' -- Professor Charles M. Falco, University of Arizona, Materials Today, April 2003 "aimed at... designers and engineering students - it is illuminating to see how they are trained to select materials. In particular, it is instructive to learn how different selection strategies are needed for different types of end product...try browsing through this attractive and informative book." - Chemistry in Britain, Feb 2003 "It is not often that I find it difficult to stop reading a book ... the word inspirational is used in various parts of (this) book -- and how appropriate this word is to this textbook ... For both students and designers, Materials & Design is a gold mine. In short, I thoroughly recommend this book" - Building Engineer, May 2003 "The book is highly recommended as a complementary text to more traditional academic books on materials and materials processes, and on their systematic selection. The book is competitively priced and represents excellent value for money." - K.L. Edwards, Univerity of Darby, 2003 "When I looked at this book for the first time, I could not stop myself from being amazed with its concept, form, design, and contents. ... It is a unique book that elucidates evolution of products and the materials from a historical to the modern perspective. ... I would strongly recommend this volume for design students and engineers, materials engineers, and mechanical engineers. - Corrosion June 2004 "This well-written and easy-to-read book serves as an introduction to materials for students, and for engineers. The book serves as a concise reference for materials and processes...While there are numerous books on materials technology and selection out there for the engineer, the integration of design principles with materials selection in this book make it fairly unique and a worthwhile reference for designers, engineers, and suppliers." -Adhesives & Sealants Newsletter, 2006
Tax Exemption
We cannot process tax exempt orders online. If you wish to place a tax exempt order please
contact us
.