Managing Information Security
2nd Edition
Paperback ISBN: 9780124166882
eBook ISBN: 9780124166943
Published Date: 9th September 2013
---
Managing Information Security offers focused coverage of how to protect mission critical systems, and how to deploy security management systems, IT security, ID management, intrusion detection and prevention systems, computer forensics, network forensics, firewalls, penetration testing, vulnerability assessment, and more. It offers in-depth coverage of the current technology and practice as it relates to information security management solutions. Individual chapters are authored by leading experts in the field and address the immediate and long-term challenges in the authors' respective areas of expertise.
Chapters contributed by leaders in the field covering foundational and practical aspects of information security management, allowing the reader to develop a new level of technical expertise found nowhere else
Comprehensive coverage by leading experts allows the reader to put current technologies to work
Presents methods of analysis and problem solving techniques, enhancing the reader's grasp of the material and ability to implement practical solutions
Information security practitioners at the managerial, operational and technical levels. Job titles include IT Manager, Information Security Officer, IT Security Analyst, Security Auditor, etc..
Ch 1. Information Security Essentials for IT Managers
Ch 2. Security Management Systems
Ch 3. Information Technology Security Management
Ch 4. Online Identity and User Management Services
Ch 5. Intrusion Prevention and Detection Systems
Ch 6. Firewalls
Ch 7. Penetration Testing
Ch 8. What is Vulnerability Assessment?
Ch 9. Cyber Forensics
Ch 10. Cyber Forensics and Incident Response
Ch 11. Network Forensics
No. of pages:

372
Language:

English
Copyright:

© Syngress

2014
Published:

9th September 2013
Imprint:

Syngress
eBook

ISBN:

9780124166943
Paperback

ISBN:

9780124166882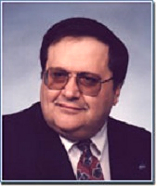 John Vacca is an information technology consultant, researcher, professional writer, Editor, reviewer, and internationally-known best-selling author based in Pomeroy, Ohio. Since 1982, John has authored/edited 79 books (some of his most recent books include): • Security in the Private Cloud (Publisher: CRC Press (an imprint of Taylor & Francis Group, LLC) (September 1, 2016)) • Cloud Computing Security: Foundations and Challenges (Publisher: CRC Press (an imprint of Taylor & Francis Group, LLC) (August 19, 2016)) • Handbook of Sensor Networking: Advanced Technologies and Applications (Publisher: CRC Press (an imprint of Taylor & Francis Group, LLC) (January 14, 2015)) • Network and System Security, Second Edition, 2E (Publisher: Syngress (an imprint of Elsevier Inc.) (September 23, 2013)) • Cyber Security and IT Infrastructure Protection (Publisher: Syngress (an imprint of Elsevier Inc.) (September 23, 2013)) • Managing Information Security, Second Edition, 2E (Publisher: Syngress (an imprint of Elsevier Inc.) (September 23, 2013)) • Computer and Information Security Handbook, 2E (Publisher: Morgan Kaufmann (an imprint of Elsevier Inc.) (May 31, 2013)) • Identity Theft (Cybersafety) (Publisher: Chelsea House Pub (April 1, 2012 ) • System Forensics, Investigation, And Response (Publisher: Jones & Bartlett Learning (September 24, 2010) • Managing Information Security (Publisher: Syngress (an imprint of Elsevier Inc.) (March 29, 2010)) • Network and Systems Security (Publisher: Syngress (an imprint of Elsevier Inc.) (March 29, 2010)) • Computer and Information Security Handbook, 1E (Publisher: Morgan Kaufmann (an imprint of Elsevier Inc.) (June 2, 2009)) • Biometric Technologies and Verification Systems (Publisher: Elsevier Science & Technology Books (March 16, 2007)) • Practical Internet Security (Hardcover): (Publisher: Springer (October 18, 2006)) • Optical Networking Best Practices Handbook (Hardcover): (Publisher: Wile
Affiliations and Expertise