Volpe's Neurology of the Newborn
6th Edition
Authors:
Joseph Volpe
Terrie Inder
Basil Darras
Linda de Vries
Adre du Plessis
Jeffrey Neil
Jeffrey Perlman
Hardcover ISBN: 9780323428767
eBook ISBN: 9780323508650
Published Date: 13th September 2017
---
A clear, engaging writing style, hundreds of full-color images, and new information throughout make Volpe's Neurology of the Newborn, 6th Edition, an indispensable resource for those who provide care for neonates with neurological conditions. World authority Dr. Joseph Volpe, along with Dr. Terrie E. Inder and other distinguished editors, continue the unparalleled clarity and guidance you've come to expect from the leading reference in the field – keeping you up to date with today's latest advances in diagnosis and management, as well as the many scientific and technological advances that are revolutionizing neonatal neurology.
Unit I: Human Brain Development
Overview
1. Neural Tube Development and Defects
2. Prosencephalic Development and Defects
3. Congenital Hydrocephalus
4. Cerebellar Development and Defects
5. Neuronal Proliferative Events and Defects
6. Neuronal Migrational Events and Defects
7. Organizational Events and Defects
8. Myelination Events and Defects
Unit II: Neurological Evaluation
Overview
9. Neurological Examination: Normal and Abnormal Features
10. Specialized Neurological Studies
11. Neurodevelopmental Followup
Unit III: Neonatal Seizures
Overview
12. Neonatal Seizures
Unit IV: Hypoxic-ischemic and Related Disorders
Overview
13. Pathophysiology General Principles
14. Encephalopathy of the Preterm - Neuropathology
15. Encephalopathy of the Preterm - Pathophysiology
16. Encephalopathy of the Preterm - Clinical - Neurological Features, Diagnosis, Imaging, Prognosis, Therapy
17. Intrauterine, Intrapartum Assessments in the Term Infant
18. Hypoxic Ischemic Injury in the Term Infant – Neuropathology
19. Hypoxic Ischemic Injury in the Term Infant – Pathophysiology
20. Hypoxic Ischemic Injury in the Term Infant – Clinical - Neurological Features, Diagnosis, Imaging, Prognosis, Therapy
21. Stroke in the Newborn
Unit V: Intracranial Hemorrhage
Overview
22. Intracranial/Hemorrhage – Supratentorial (Subdural, Subarachnoid, Intraventricular (Term Infant), Miscellaneous
23. Intracranial Hemorrhage Infratentorial/Cerebellar
24. Preterm IVH/Posthemorrhagic Hydrocephalus
Unit VI: Metabolic Encephalopathies
Overview
25. Glucose
26. Bilirubin
27. Amino acids
28. Organic acids
Unit VII: Degenerative Disorders
29. Degenerative Disorders of the Newborn
Unit VIII: Neuromuscular Disorders
Overview
30. Evaluation, Specialized Studies
31. Arthrogryposis Multiplex Congenita
32. Levels Above Lower Motor Neuron to Neuromuscular Junction
33. Muscle Involvement and Restricted Disorders
Unit IX: Intracranial Infections
Overview
34. Viral, Protozoan and Related Intracranial Infections
35. Bacterial and Fungal Intracranial Infections
Unit X: Perinatal Trauma
36. Injuries of Extracranial, Cranial, Intracranial, Spinal Cord and Peripheral Nervous System Structures
Unit XI: Intracranial Mass Lesions
37. Brain Tumors and Vein of Galen Malformations
Unit XII: Drugs and the Developing Nervous System
Overview
38. Passive Addiction and Teratogenic Effects
No. of pages:

1240
Language:

English
Copyright:

© Elsevier

2017
Published:

13th September 2017
Imprint:

Elsevier
Hardcover

ISBN:

9780323428767
eBook

ISBN:

9780323508650
Dr. Volpe received his M.D. degree from the Harvard Medical School, completed a Pediatric residency at the Massachusetts General Hospital, carried out a postdoctoral research fellowship at the NIH and trained in Pediatric Neurology at the Massachusetts General Hospital. He then served for 20 years on the faculty at Washington University in St. Louis, the last ten years the Stein Professor of Neurology and Director of the Division of Pediatric Neurology. In 1990 he was named Neurologist-in-Chief at the Boston Children's Hospital, Bronson Crothers Professor of Neurology at the Harvard Medical School, and Chairman of the Department of Neurology at Children's Hospital/Harvard Medical School. Under Dr. Volpe's leadership over the next 15 years, the Department of Neurology grew to a faculty size of over 50 child neurologists and neuroscientists. The clinical and research programs became the largest and most diverse of any child neurology facility in the world. Dr. Volpe generally is credited with having pioneered the field of neonatal neurology. His work in that field has included both clinical and basic research. The principal focus of his research has been elucidation of the pathogenesis of the major forms of brain injury in the newborn, and prevention of this injury. He has contributed more than 300 original articles and his single-authored book, Neurology of the Newborn, over five editions, is considered "the bible" in the field. Previous reviews have characterized the book as "an extraordinary work of scholarship", "so comprehensive, it is beyond criticism", "a treasure for those interested in the neurologic disorders of the newborn", "the standard reference for all involved in the care of the newborn infant". Dr. Volpe is also widely recognized for his dedication to the training of academic child neurologists and neonatologists, and many of his approximately 100 past trainees are key figures in programs in neonatal neurology throughout the world. He also has trained approximately 50 research fellows in clinical and basic research, most of whom hold academic positions worldwide. He has received many awards nationally and internationally, including the most prestigious awards of major academic societies of pediatrics child neurology, and neonatology worldwide. In 1997 he was elected to the Institute of Medicine (National Academy of Medicine) of the U.S. National Academy of Sciences. In 2007 the Boston Children's Hospital created the Joseph J. Volpe Chair in Neurology, currently held by Dr. Basil Darras, one of the editors of this book. In this sixth edition, Dr. Volpe has led a distinguished group of editors and authors, all of whom are former trainees and colleagues. The book retains the dedication to excellence apparent in the previous five single-authored editions.
Affiliations and Expertise
Bronson Crothers Professor of Neurology, Harvard Medical School, Neurologist-in-Chief, Children's Hospital, Boston, MA
Affiliations and Expertise
Brigham and Women's Hospital, Department of Pediatric Newborn Medicine, Boston, Massachusetts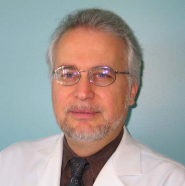 Dr. Basil T. Darras is Associate Neurologist-in-Chief and Chief of the Division of Clinical Neurology at Boston Children's Hospital, and the Joseph J. Volpe Professor of Neurology at Harvard Medical School. Dr. Darras is a pediatric neurologist with advanced training and certification in human genetics and neuromuscular medicine. At Boston Children's he serves as Director of the Neuromuscular Program, which includes one of the oldest and most active muscular dystrophy clinics in the country and where he specializes in the care of children with neuromuscular conditions originating from inherited or acquired conditions of the motor unit. He has published over 140 original reports in peer-reviewed journals and over 70 chapters, reviews and editorials; his major publications and specific research interests have focused on the molecular genetics, diagnostics, and therapeutics of Duchenne and Becker muscular dystrophies and spinal muscular atrophy, and on defining the indications for new diagnostic methodologies in the evaluation of children with pediatric neuromuscular diseases. Basic research, carried out in collaboration with scientists in the research laboratories of Boston Children's and other institutions, focuses on the description of novel mutations in patients with neuromuscular diseases and the application of new technologies to explore the pathogenesis and treatment of congenital myopathies and muscular dystrophies. Dr. Darras is site PI for the consortium conducting Pediatric Neuromuscular Clinical Research in Spinal Muscular Atrophy, and site PI/PD for the NeuroNEXT NINDS Program. He is currently involved in multiple clinical trials of novel genetic interventions for the treatment of spinal muscular atrophy and Duchenne muscular dystrophy.
Affiliations and Expertise
Children's Hospital, Boston, MA, USA
Linda de Vries is a neonatologist and pediatric neurologist, and obtained her PhD degree in Utrecht (1987). Since 1989, she has worked in the department of Neonatology in the University Medical Center Utrecht, where she is a professor in Neonatal Neurology. Her research focuses on prediction of neurodevelopmental outcome in high risk preterm and full-term newborns, using neurophysiology and neuro-imaging methods. These at risk children are also seen by her in the follow-up clinic until early childhood. She has a special interest in neonatal stroke and brain plasticity. Her work has been published in >400 publications.
Affiliations and Expertise
Professor of Neonatal Neurology, Department of Neonatology, UMC Utrecht, Utrecht, The Netherlands
Affiliations and Expertise
The Fetal Medicine Institute, Children's National Health System, Washington, Distric of Columbia
Affiliations and Expertise
Boston Children's Hospital, Department of Neurology, Boston, Massachusetts
Affiliations and Expertise
Chief, Division of Newborn Medicine, Professor of Pediatrics, Weill Cornell Medical College, New York, New York
Tax Exemption
We cannot process tax exempt orders online. If you wish to place a tax exempt order please
contact us
.
Elsevier.com visitor survey
We are always looking for ways to improve customer experience on Elsevier.com.
We would like to ask you for a moment of your time to fill in a short questionnaire, at the end of your visit.

If you decide to participate, a new browser tab will open so you can complete the survey after you have completed your visit to this website.

Thanks in advance for your time.
Accept
Decline