Ion Chromatography, Volume 13
1st Edition
Instrumentation, Techniques and Applications
Series Volume Editors:
Christopher Pohl
Nebojsa Avdalovic
Serial Volume Editors:
Kannan Srinivasan
Series Editors:
Satinder Ahuja
Paperback ISBN: 9780128130759
Published Date: 1st October 2020
Secure Checkout
Personal information is secured with SSL technology.
Free Shipping
Free global shipping
No minimum order.
---
1. History of ion chromatography-provides an overview of the early days of ion chromatography
2. Ion chromatography stationary phases-provides a comprehensive overview of the many ion chromatography stationary phases developed over the years including theoretical underpinnings behind the development of improved stationary phases
3. Mobile phase ion chromatography-provides an overview of the use of ion pair techniques in ion chromatography
4. Multimode stationary phases in ion chromatography-reviews available multimode phases including background information on the strengths and weaknesses of various synthetic approaches
5. Ion exclusion chromatography-reviews the technology and design of stationary phases for use in ion exclusion chromatography
6. Suppressors in ion chromatography-provides a comprehensive overview of the many different types of suppressors that have been used commercially in ion chromatography along with the strengths and weaknesses of various designs
7. Eluent generators in ion chromatography-provides an overview of eluent generator technology, the advantages of the technology and comparison of various different designs
8. Other electrolytic devices-provides an overview of ancillary electrolytic devices commonly used in ion chromatography including discussion of eluent purification devices such as the CR-TC commonly used in modern ion chromatography systems
9. Ion reflux-provides an overview of the various versions of ion reflux, how they work and possible application areas
10. Eluent recycle-provides an overview of the various versions of eluent recycle, how they work and application areas
11. Miniaturization in ion chromatography-discusses recent efforts toward miniaturization in ion chromatography including the trend toward capillary ion chromatography
12. Electrochemical detection-provides an overview of electrochemical detection in ion chromatography including cell design and discussion of the advantages of various electrochemical detector waveforms when applied to ion chromatography
13. Multidimensional techniques-provides an overview of multidimensional techniques in ion chromatography including heart cutting methods with examples of various specific applications
14. Sample preparation media and methodologies-provides an overview of sample preparation media and methodologies commonly used in ion chromatography with examples of various specific applications
15. Carbohydrate analysis-even though carbohydrate analysis isn't strictly speaking ion chromatography, many ion chromatography instruments are used for the analysis of carbohydrates using ion chromatography stationary phases with electrochemical detection. This chapter will provide an overview that includes the early history of the technique and examples of various applications
16. Ion chromatography application areas-this chapter will provide exemplary applications beyond applications included in prior chapters
---
Ion Chromatography: Instrumentation, Techniques and Applications, Volume 13 in the series Separation Science and Technology, provides a modern overview of all aspects of ion chromatography instrumentation and chemistry techniques, including the historical backdrop of some of the key developments. Most existing books on ion chromatography are focused on single column ion chromatography (rarely used today) or applications, or are outdated. This book covers the broad range of technologies in use and explains the advantages of each, helping both experienced and new practitioners to choose the method they need.
The editors of this book have all played a key role in the success of ion chromatography at Dionex Corporation, the undisputed leader in ion chromatography for more than 40 years, and are in a unique position to describe both the technology and its applications. Ion chromatography is the technique of choice for analyzing ionic or ionizable compounds in various industries, such as pharmaceuticals and food. In addition it is very useful for monitoring cationic or anionic impurities in drinking water.
Covers the broad range of technologies currently used in ion chromatography, with an explanation of not only how the technology works, but also which commonly used approaches represent the best options
Provides a solid introduction for new practitioners to improve background knowledge on troubleshooting skills
Serves as a comprehensive overview of all approaches in ion chromatography, describing the advantages of various newer technology options over older methodologies still in wide use
Analytical chemists who are either new to the subject or need a refresher on the current technology
---
No. of pages:

400
Language:

English
Copyright:

© Academic Press

2020
Published:

1st October 2020
Imprint:

Academic Press
Paperback

ISBN:

9780128130759
---
About the
Series Volume Editors
Christopher Pohl Series Volume Editor
Christopher has 40 years of experience with ion exchange chromatography and has worked for Dionex, the industry leader in this field, for more than 35 years where he has been actively involved in ion chromatography research and development. He holds more than 80 US patents with numerous foreign equivalents, most of which are related to the field of ion chromatography. He is author or co-author of more than 120 published articles and eight chapters.
Affiliations and Expertise
Nebojsa Avdalovic Series Volume Editor
Nebojsa worked for Dionex Corporation as a Vice President of R&D and Chief Science Officer from 1990 to 2005. Before that he was Director of the Molecular Structure Products Division of SmithKline Beckman organization. He joined SKB organization from academia. He served as a professor at the Wistar Institute, University of Pennsylvania in Philadelphia from 1975 to 1985. He graduated from Medical School and then obtained a Ph.D. in physiology and biochemistry. His primary activity was in molecular biology and chemical carcinogenesis while working in academia. After joining industry he worked mostly in analytical chemistry and biochemistry, and he published more than 100 papers in peer reviewed Journals and holds more than 40 US issued patents.
Affiliations and Expertise
Formerly, Professor, Wistar Institute, University of Pennsylvania, Philadelphia, USA
About the
Serial Volume Editors
Kannan Srinivasan Serial Volume Editor
Kannan holds a BS and an MS in Chemistry from University of Mumbai, India and a Ph.D. in Analytical Chemistry from American University. Kannan has over 25 years of experience working with chemistry and separation sciences. His expertise is in the field of chromatography and associated detection methodologies, electrically driven processes, water purification and related monitoring technologies, and extraction and multi-dimensional separations. He has over 40 U.S. patents issued and many of his inventions are currently used in IC instruments and consumables.
Affiliations and Expertise
Thermo Fisher Scientific, USA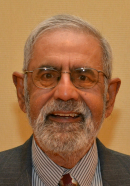 Satinder Ahuja Series Editor
Satinder Ahuja is a leading expert on water quality improvement. He earned his PhD in analytical chemistry from the University of the Sciences in Philadelphia. He worked for Novartis Corp. in various leadership positions for over 25 years and taught as an adjunct professor at Pace University for over 10 years. As president of Ahuja Consulting, he advises on water quality issues relating to chemicals and pharmaceuticals. A member of the executive committee of the Rivers of the World Foundation (ROW), Dr. Ahuja has organized numerous global symposia on improving water quality, including presentations for the American Chemical Society and UNESCO. Dr. Ahuja has published numerous papers and more than 20 books.
Affiliations and Expertise
President, Ahuja Consulting for Water Quality, Calabash, NC, USA
Tax Exemption
We cannot process tax exempt orders online. If you wish to place a tax exempt order please
contact us
.