Investigating Internet Crimes
1st Edition
An Introduction to Solving Crimes in Cyberspace
Authors:
Todd Shipley
Art Bowker
eBook ISBN: 9780124079298
Paperback ISBN: 9780124078178
Published Date: 12th November 2013
Secure Checkout
Personal information is secured with SSL technology.
Free Shipping
Free global shipping
No minimum order.
---
Written by experts on the frontlines, Investigating Internet Crimes provides seasoned and new investigators with the background and tools they need to investigate crime occurring in the online world. This invaluable guide provides step-by-step instructions for investigating Internet crimes, including locating, interpreting, understanding, collecting, and documenting online electronic evidence to benefit investigations.
Cybercrime is the fastest growing area of crime as more criminals seek to exploit the speed, convenience and anonymity that the Internet provides to commit a diverse range of criminal activities. Today's online crime includes attacks against computer data and systems, identity theft, distribution of child pornography, penetration of online financial services, using social networks to commit crimes, and the deployment of viruses, botnets, and email scams such as phishing. Symantec's 2012 Norton Cybercrime Report stated that the world spent an estimated $110 billion to combat cybercrime, an average of nearly $200 per victim.
Law enforcement agencies and corporate security officers around the world with the responsibility for enforcing, investigating and prosecuting cybercrime are overwhelmed, not only by the sheer number of crimes being committed but by a lack of adequate training material. This book provides that fundamental knowledge, including how to properly collect and document online evidence, trace IP addresses, and work undercover.
Provides step-by-step instructions on how to investigate crimes online
Covers how new software tools can assist in online investigations
Discusses how to track down, interpret, and understand online electronic evidence to benefit investigations
Details guidelines for collecting and documenting online evidence that can be presented in court
Digital investigators, law enforcement personnel, private investigators, DoD, intelligence agencies and attorneys
Dedication
Foreword
Preface
The target audience
About the Authors
About the Technical Editor
Acknowledgments
Chapter 1. Introduction to Internet Crime
Defining Internet crime
Internet crime's prevalence
CSI 2010/2011 Computer Crime and Security Survey
Norton™ Cybercrime Report 2011
HTCIA 2011 Report on Cybercrime Investigation
McAfee® Threats Reports
2012 Data Breach Investigations Report
Internet Crime Compliant Center
Internet harassment
Traditional crimes and the Internet
Investigative responses to Internet crime
Why investigate Internet crime?
What is needed to respond to Internet crime?
Continuing investigative problems
Conclusion
Further reading
Chapter 2. Internet Criminals
Cybercrime profiling
Conclusion
Further reading
Chapter 3. How the Internet Works
A short history of the Internet
The importance of IP addresses
DNS records
Internet Protocol Version 6
The World Wide Web
Uniform resource locators
Domain name registration
Other services on the Internet
Relevant RFCs
Conclusion
Further reading
Chapter 4. Collecting Legally Defensible Online Evidence
Defining evidence
Conclusion
Appendix
Further reading
Chapter 5. Documenting Online Evidence
Process for documenting online ESI
Tools/techniques for documenting Internet evidence
Collecting entire websites
Authenticating the collected evidence
Validation of online evidence collection tools
Webcase®
Collection from Apple Macintosh
Organizing your online ESI
The investigative report
Conclusion
Further reading
Chapter 6. Using Online Investigative Tools
Investigative toolbars
The Internet Investigators Toolkit
Paid online services
Conclusion
Further reading
Chapter 7. Online Digital Officer Safety
Digital officer safety
Online investigative computer protection process
Cloning or image the investigator's computer
Keeping your investigative computer secure
Conclusion
Further reading
Chapter 8. Tracing IP Addresses Through the Internet
Tracing IP addresses
Digging deeper into IP tracing—what the DNS tells us
Tracing emails
Faking an email and hiding its sender
Collecting email from a web-based system
Relevant RFCs related to IP tracing
Conclusions
Further reading
Chapter 9. Working Unseen on the Internet
Internet anonymity
To Tor or not to Tor
Tor's hidden web services
Tor and tails
Tracking criminals who use anonymous methods to hide
Conclusion
Further reading
Chapter 10. Covert Operations on the Internet
Covert operations on the Internet
"On the Internet no one knows you are a dog" (Fleishman, 2000)
Conclusions
Further reading
Chapter 11. Conducting Reactive and Proactive Internet Investigations
Reactive versus proactive investigations
Managing undercover Internet investigations
Internet investigation policy
Internet crime analysis
Conclusion
References
Chapter 12. Internet Resources for Locating Evidence
Sources of online information
Finding information on a person
Finding business information
Finding telephone numbers and email addresses
Searching blogs
Professional communities
News searches
Conclusions
Further reading
Chapter 13. Investigating Websites and Webpages
Webpages and websites
How markup languages work
Website reconnaissance
Webpage examination
Documenting a website's multimedia and images
The legal process of identifying a website
Monitoring websites over time
Conclusion
Further reading
Chapter 14. Investigating Social Networking Sites
Social networking's impact on legal systems
Starting a social networking site investigation
The top social networking sites
Examining social networking sites
Application program interface and social media content
Online social versus professional networking
Finding individuals on social media sites
Social media evidence collection
Social networking through photographs
Social media investigations policy
Training on investigating social networks
Conclusion
Further reading
Chapter 15. Investigating Methods of Communication
Communicating on the Internet
Client server: protocols and tools
Conclusion
Further reading
Chapter 16. Detection and Prevention of Internet Crimes
Perception of law enforcement on the Internet
Contributing factors to the problem
Law enforcement's response to internet crime
Methods of prevention
Investigator cybercrime education
What can you do to detect and prevent online crime?
Conclusions
Further reading
Chapter 17. Putting It All Together
Concepts in action
Basic Internet investigative steps
Case studies
Conclusion
Further reading
Chapter 18. Epilogue
Appendices
Appendix A: HEX to ASCII Conversion Chart
Appendix B: Stored Communications Act Quick Reference Guide: USDOJ Search and Seizure
Appendix C: Online Crime Victim Interview
Appendix D: Internet Investigations Report Format
Appendix E: Digital Officer Safety Computer
Appendix F: Router Setup Checklist
Appendix G: Tracing Email Worksheet
Appendix H: Undercover Persona Worksheet
Appendix I: Model Policy For LE Investigative
Appendix J: Model Policy For Off-Duty LE
Appendix K: Investigating A Person Online
Appendix L: Investigating A Website Worksheet
Appendix M: Chat and Text Messaging Abbr List
Appendix N: mIRC-commands
Index
No. of pages:

496
Language:

English
Copyright:

© Syngress

2013
Published:

12th November 2013
Imprint:

Syngress
eBook

ISBN:

9780124079298
Paperback

ISBN:

9780124078178
Todd G. Shipley is a retired Detective Sergeant with over 30 years of law enforcement and civilian experience performing and teaching Internet and digital forensic investigations, speaking internationally, has authored books and articles in the field and holds the Patent for Online Evidence Collection.
Affiliations and Expertise
Todd G. Shipley, retired Detective Sergeant with over 30 years of law enforcement and civilian experience performing and teaching Internet and digital forensic investigations.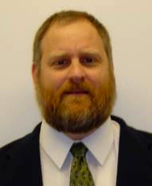 Art Bowker (@Computerpo) has over 28 years experience in law enforcement and corrections. His first book, The Cybercrime Handbook for Community Corrections: Managing Risk in the 21st Century, describes the process of supervising cyber-offenders. Bowker cowrote his second book, Investigating Internet Crimes, 1st Edition: An Introduction to Solving Crimes in Cyberspace, with Todd Shipley. His second book provides step-by-step instructions for investigating Internet crimes, including locating, interpreting, understanding, collecting, and documenting online electronic evidence to benefit investigations. Besides his two books he has written numerous law enforcement and corrections articles published by Perspectives, an American Probation and Parole Association (APPA) publication , Federal Probation, and the FBI Law Enforcement Bulletin. On January 14, 2013, Bowker was awarded the APPA Sam Houston State University Award, for work in promoting awareness and knowledge of cybercrime and tools to combat such crimes in the field of community corrections. On November 22, 2013, he was recognized by the Federal Probation and Pretrial Officers Association (FPPOA) with their top honor, the Richard F. Doyle Award, for having made the most significant achievement in, or contribution to, the Federal Probation & Pretrial Services System or the broader field of corrections. Additionally, Bowker received the Thomas E. Gahl, Line Officer of the Year Award (Great Lakes Region Award), which is named in honor of the only U.S. Probation Officer killed in the line of duty. Both awards centered on his contributions and efforts in managing cybercrime risk.
Affiliations and Expertise
Art Bowker, an award winning author, has over 27 years experience in law enforcement/corrections and is recognized as an expert in managing cyber-risk in offender populations.
"Both authors and technical editor Nick Selby have decades of law enforcement and real-world experience, so the book is authoritative and practical. For those needing a guide to get them up to speed on the topic, Investigating Internet Crimes is a great place to start." --Security Management, Investigating Internet Crimes
"...a basic book for the beginner in cybercrime investigation, and it is well written, with many references...a good textbook and can be used as a reference." --Journal of Forensic Sciences, November 2014
"This book is written by two authors with extensive, real-world experience in the field, and it shows. Anyone who has felt the need to trace the origins of an attack – police officer, network specialist or individual – will find this an invaluable manual." --Network Security, January 1 2014
Tax Exemption
We cannot process tax exempt orders online. If you wish to place a tax exempt order please
contact us
.
Elsevier.com visitor survey
We are always looking for ways to improve customer experience on Elsevier.com.
We would like to ask you for a moment of your time to fill in a short questionnaire, at the end of your visit.

If you decide to participate, a new browser tab will open so you can complete the survey after you have completed your visit to this website.

Thanks in advance for your time.
Accept
Decline