Introduction to Homeland Security
3rd Edition
Principles of All-Hazards Risk Management
Authors:
Jane Bullock
George Haddow
Damon Coppola
eBook ISBN: 9780080949529
Imprint: Butterworth-Heinemann
Published Date: 28th July 2008
---
Bullock and Haddow have set the standard for homeland security textbooks, and they follow up their top-selling second edition with this substantially improved third edition. Professional practitioners value the decades of experience that the authors bring to their analysis, and their passionate argument for an all-hazards approach to enhancing America's safety is now presented still more cogently.

Links to the most current online government information help to keep the text up-to-date in this rapidly developing field.

The bedrock principles of preparing for, mitigating, managing, and recovering from a disaster remain the same through the years, and this revision emphasizes their value with new clarity and conviction.
NEW TO THIS EDITION:
New chapter on the future of homeland security
Updates include developments since 2006, such as the shift from DHS to HHS of National Disaster Medical System
* Slideshow of key moments in American homeland security, including 9/11 and Katrina
Students in Homeland Security and government/modern history programs; government officials and national policy-makers, private security and risk assessment professionals, state, federal, and private security training programs, emergency management personnel.
1. Historic Overview of the Terrorist Threat
2. Statutory Authority
3. Organizational Actions
4. Terrorist-Related Hazards
5. Safety and Security
6. Mitigation, Prevention, and Preparedness
7. Response and Recovery
8. Communications
9. Technology
10. The Future of Homeland Security
No. of pages:

616
Language:

English
Copyright:

© Butterworth-Heinemann

2009
Published:

28th July 2008
Imprint:

Butterworth-Heinemann
eBook

ISBN:

9780080949529
Jane A. Bullock has worked in emergency management for over 20 years most recently as the Chief of Staff to James Lee Witt the Director of the Federal Emergency Management Agency (FEMA). In this position Ms. Bullock served as principal advisor to the Director on all Agency programmatic and administrative activities, provided advice and recommendations to the Director on policies required to carry out the mission of the agency; managed the day-to-day operations of the Agency; directed, monitored, and evaluated Agency strategic and communication processes; and oversaw administration of the Agency's resources, including the disaster relief fund. Represented the Director and the Administration with Congress, State and municipal governments, foreign officials, constituent groups and the media. Served as a principal spokesperson for the Agency's programs both before, during and after disasters. Chief architect of FEMA's Project Impact: Building Disaster Resistant Communities, a nationwide effort by communities and businesses to implement prevention and risk reduction programs. Principal on a project to create National Disaster Response and Mitigation system for Argentina and in six Central American and Caribbean countries. Served as part of the Clinton Administration's communications team for the Y2K issue.
Affiliations and Expertise
Founding partner, Bullock and Haddow LLC; Former Chief of Staff to the Director of FEMA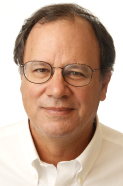 George Haddow currently serves as an Adjunct Professor at the Homeland Security Studies program at Tulane University in New Orleans, LA. Prior to jpining academia, Mr. Haddow worked for eight years in the Office of the Director of the Federal Emergency Management Agency (FEMA) as the White House Liaison and the deputy Chief of Staff. He is a founding partner of Bullock and Haddow LLC, a disaster management consulting firm.
Affiliations and Expertise
Founding partner, Bullock and Haddow LLC; Adjunct Professor, Homeland Security Studies, Tulane University, New Orleans, LA, USA
Damon P. Coppola is a Partner with Bullock and Haddow LLC, a disaster management consulting firm. He has extensive experience in disaster preparedness and planning through his work with the World Bank Group; The Institute for Crisis, Disaster, and Risk Management; the US Army Corps of Engineers; and the Federal Emergency Management Agency, among others. Mr. Coppola is the author of Introduction to International Disaster Management (Butterworth-Heinemann), and co-author of Introduction to Homeland Security (Butterworth-Heinemann) and Hazards Risk Management (The Federal Emergency Management Agency). He has also been published in several industry journals, including Disaster Prevention and Management, The Beacon, The American Society of Professional Emergency Planners Journal, and The International Association of Emergency Managers Newsletter, among others. Mr. Coppola holds an M.E.M in Crisis, Emergency, and Risk Management from George Washington University.
Affiliations and Expertise
Partner, Bullock and Haddow LLC, Singapore
"I was extremely impressed with the content. It was comprehensive, well written, and flowed evenly. The sidebars gave great supplementary information. The colors used in the text made key concepts stand out visually for the reader. Photographs were high quality...Overall, this is a fine textbook."--Bryan Scyphers, National Disaster Medical System
"The book is comprehensive, its content is current, and the writing is fresh….. This third edition is an outstanding resource that supplies the reader with historical data, analysis, and information on various government agencies and programs. Security professionals and students will find this book an informative read as well as an excellent reference guide."--Security Management
Tax Exemption
We cannot process tax exempt orders online. If you wish to place a tax exempt order please
contact us
.