Introduction to Homeland Security
2nd Edition
Authors:
Jane Bullock
George Haddow
eBook ISBN: 9780080478685
Imprint: Butterworth-Heinemann
Published Date: 30th March 2006
---
INTRODUCTION TO HOMELAND SECURITY was the first book to provide practitioners, educators, and students with a comprehensive account of the original and ongoing developments in the Department of Homeland Security's reorganization, as well as the practices, policies and programs enacted in relation to the government restructure. The new edition continues to prove the standard in providing the latest information on the developments in national security in the context of DHS.
Continuing in the tradition of the first edition, the book recounts US Government and private sector actions taken since 9/11 in the areas of legislation, government organization, communications, technology, and emergency management practices. It is packed with reference sections, notations directing the reader to relevant publications and websites, and contributions from media reports or experts. Case studies provide insightful guidance for security managers having to deal effectively with similar situations.
• The US Senate recently passed a $31.8 billion Homeland Security spending bill and universities are continually adding homeland security programs • Current edition has sold over 2,500 copies in less than one year • Includes an up-to-date, complete and comprehensive contact list of Federal and State government homeland security offices and officials
Government officials and national policy-makers, private security and risk assessment professionals, state, federal, and private security training programs, emergency management personnel, students in government / modern history programs and Homeland Security programs
Chapter 1: Historic Overview of the Terrorist Threat Chapter 2: Statutory Authority Chapter 3: Organizational Actions Chapter 4: Hazards Chapter 5: Safety and Security Chapter 6: Mitigation, Prevention and Preparedness Chapter 7: Response and Recovery Chapter 8: Communications Chapter 9: Technology Chapter 10: The Future of Homeland Security
A1 – List of Acronyms A2 – U.S.A. Patriot Act Summary A3 – Homeland Security Act of 2002 A4 – List of State Emergency Management Offices A5 – List of State Homeland Security Contacts A6 – List of Coproation for National and Community Service (CNCS) Homeland Security Grantees A7 – Centers for Disease Control (CDC) Preparedness and Planning Information Sites A8 – Select Web Sites for Additional Information A9 – Safe Conference Report A10 – California State Agency Guidance: Homeland Security Advisory System A11 – Communicating During Emergencies Glossary of Hazard Terms; References; Index
No. of pages:

672
Language:

English
Copyright:

© Butterworth-Heinemann

2006
Published:

30th March 2006
Imprint:

Butterworth-Heinemann
eBook

ISBN:

9780080478685
Jane A. Bullock has worked in emergency management for over 20 years most recently as the Chief of Staff to James Lee Witt the Director of the Federal Emergency Management Agency (FEMA). In this position Ms. Bullock served as principal advisor to the Director on all Agency programmatic and administrative activities, provided advice and recommendations to the Director on policies required to carry out the mission of the agency; managed the day-to-day operations of the Agency; directed, monitored, and evaluated Agency strategic and communication processes; and oversaw administration of the Agency's resources, including the disaster relief fund. Represented the Director and the Administration with Congress, State and municipal governments, foreign officials, constituent groups and the media. Served as a principal spokesperson for the Agency's programs both before, during and after disasters. Chief architect of FEMA's Project Impact: Building Disaster Resistant Communities, a nationwide effort by communities and businesses to implement prevention and risk reduction programs. Principal on a project to create National Disaster Response and Mitigation system for Argentina and in six Central American and Caribbean countries. Served as part of the Clinton Administration's communications team for the Y2K issue.
Affiliations and Expertise
Founding partner, Bullock and Haddow LLC; Former Chief of Staff to the Director of FEMA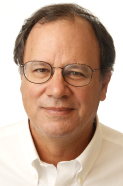 George Haddow currently serves as an Adjunct Professor at the Homeland Security Studies program at Tulane University in New Orleans, LA. Prior to jpining academia, Mr. Haddow worked for eight years in the Office of the Director of the Federal Emergency Management Agency (FEMA) as the White House Liaison and the deputy Chief of Staff. He is a founding partner of Bullock and Haddow LLC, a disaster management consulting firm.
Affiliations and Expertise
Founding partner, Bullock and Haddow LLC; Adjunct Professor, Homeland Security Studies, Tulane University, New Orleans, LA, USA
...a welcome addition to many bookshelves. The book would also be of interest to anyone who wishes to gain a better understanding of the way in which DHS has taken shape. It is an excellent overview and introduction that would be valued at the practitioner and undergraduate level. - Journal of Homeland Security and Emergency Management For any security manager wishing to know more about critical incidents and who has a need for a single source to start their learning then I cannot recommend this book more highly. An absolute gem of a book. - Professional Security magazine
Tax Exemption
We cannot process tax exempt orders online. If you wish to place a tax exempt order please
contact us
.