International Review of Cell and Molecular Biology, Volume 303
1st Edition
eBook ISBN: 9780124078468
Hardcover ISBN: 9780124076976
Published Date: 19th March 2013
---
International Review of Cell and Molecular Biology
Contributors
Chapter One. Control of Actin Dynamics by Allosteric Regulation of Actin Binding Proteins
Abstract
1. Introduction
2. Vinculin
3. Ezrin, Radixin, and Moesin
4. N-WASP
5. Zyxin
6. Summary
References
Chapter Two. Dynamics and Regulation of Epithelial Adherens Junctions: Recent Discoveries and Controversies
Abstract
1. Introduction
2. Molecular Composition of Epithelial AJs
3. Regulation of AJs by Vesicle Trafficking
4. Regulation of AJs by the Cytoskeleton
5. AJs and Human Diseases
6. Conclusions
Acknowledgments
References
Chapter Three. Regulation of Cilium Length and Intraflagellar Transport
Abstract
1. Introduction
2. Cilia and Intraflagellar Transport
3. Cilium Assembly and Disassembly
4. Regulation of Cilium Length and IFT
5. Conclusions and Perspectives
References
Chapter Four. Cellular and Molecular Biology of Airway Mucins
Abstract
1. Introduction
2. Mucus, Mucins, and COPD
3. Structure of Airway Mucins
4. Mucin Secretion
5. Physiologic Role of MUC1 Mucin in the Airways
6. Concluding Remarks
Acknowledgments
References
Chapter Five. Extracellular Hsp90 (eHsp90) as the Actual Target in Clinical Trials: Intentionally or Unintentionally
Abstract
1. Introduction
2. Hsp90α versus Hsp90β
3. eHsp90, but Not Intracellular Hsp90 Chaperone: Difference in Physiology and Pathophysiology
4. eHsp90 as an Unconventional Promotility Factor
5. eHsp90 in Blood Circulation in Normal and Cancer Patients
6. Hsp90 versus eHsp90: Related but not the Same Molecule Any More
7. eHsp90: Actual Target from Day One?
8. Conclusions and Perspectives
Acknowledgments
References
Chapter Six. New Insights into the Mechanism for Chromosome Alignment in Metaphase
Abstract
1. Introduction
2. Initial Spindle Microtubule Capture by Kinetochore
3. Conversion from Lateral Binding to End-on Attachment
4. Stable End-on Kinetochore-Microtubule Attachment
5. Chromosome Congression and Oscillation at Metaphase Plate
6. Kinetochore-Microtubule Attachment Error Correction
7. Conclusions
Acknowledgments
References
Chapter Seven. New Insights into the Developmental Mechanisms of Coronary Vessels and Epicardium
Abstract
1. Introduction
2. Developmental Anatomy of Coronary Vessels
3. Signals Regulating PE Formation
4. Epicardium Formation
5. Epicardial EMT
6. Formation of Subepicardial Coronary Plexus
7. Arterial and Venous Differentiation during Coronary Vessel Development
8. Vascular Wall Development
9. Coronary Vessel Pathology
10. Concluding Remarks
Acknowledgments
References
Chapter Eight. New Insights into Roles of Tubulobulbar Complexes in Sperm Release and Turnover of Blood-Testis Barrier
Abstract
1. Introduction
2. Tubulobulbar Complex Structure
3. Functions
4. Regulation
5. Experimental Models
6. Conclusion and Future Directions
References
Chapter Nine. Role of microRNA-138 as a Potential Tumor Suppressor in Head and Neck Squamous Cell Carcinoma
Abstract
1. Introduction
2. Background
3. MicroRNA-138 Deregulation in HNSCC and its Functional Relevance
4. Biological Processes Regulated by microRNA-138
5. Conclusion
Acknowledgments
References
Index
---
International Review of Cell and Molecular Biology presents current advances and comprehensive reviews in cell biology--both plant and animal. Articles address structure and control of gene expression, nucleocytoplasmic interactions, control of cell development and differentiation, and cell transformation and growth.
Authored by some of the foremost scientists in the field
Provides up-to-date information and directions for future research
Valuable reference material for advanced undergraduates, graduate students and professional scientists
Cell biologists, molecular biologists, developmental biologists, physiologists (organ level), biomedical scientists, biochemists studying cell-cell interactions, cell variation and evolution
---
No. of pages:

424
Language:

English
Copyright:

© Academic Press

2013
Published:

19th March 2013
Imprint:

Academic Press
eBook

ISBN:

9780124078468
Hardcover

ISBN:

9780124076976
---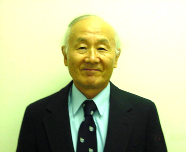 Kwang Jeon received his Ph.D. in cell physiology at King's College, University of London, UK, in 1964 and taught at SUNY Buffalo and University of Tennessee. His research was concerned with the biogenesis and function of cell components in two major areas: Integration of intracellular symbionts into host cells leading to the acquisition of new cell components and cell variation; Membrane-protein recycling during endo- and exocytosis.
Affiliations and Expertise
University of Tennessee, Knoxville, TN, USA
Tax Exemption
We cannot process tax exempt orders online. If you wish to place a tax exempt order please
contact us
.