International Review of Cell and Molecular Biology, Volume 326
1st Edition
Serial Editors:
Lorenzo Galluzzi
Kwang Jeon
eBook ISBN: 9780128052211
Hardcover ISBN: 9780128048054
Published Date: 1st August 2016
---
Contributors
Chapter One: Compartmentalization and Regulation of Sulfate Assimilation Pathways in Plants

Abstract
1. Introduction
2. Sulfate Transport Systems
3. Sulfate Assimilation
4. Conclusions and Future Perspectives
Acknowledgments

Chapter Two: Insight Into the Role of Long Noncoding RNA in Cancer Development and Progression

Abstract
Abbreviations
1. Introduction
2. Roles of lncRNA During Cancer Development
3. Cancer Cell Survival
4. LncRNA in Cancer Stem Cell
5. Insight of Novel lncRNA Roles in Cancer
6. Diagnostic and Prognostic Value of lncRNAs
7. Concluding Remarks
Acknowledgment

Chapter Three: Endogenous Mechanisms of Cardiac Regeneration

Abstract
1. Introduction
2. Endogenous Cellular Sources for Cardiac Regeneration
3. Molecular Mechanisms Limiting Cardiac Regeneration
4. Molecular Mechanisms Stimulating Cardiac Regeneration
5. Nonmyocyte Regulation of Cardiac Regeneration
6. Summary and Prospects
Acknowledgments

Chapter Four: NF-κB signaling as a driver of ageing

Abstract
Abbreviations
1. Introduction
2. NF-κB Signaling Pathway
3. NF-κB Activation in Ageing
4. Monitoring NF-κB Activity During Ageing
5. NF-κB Signaling in Ageing
6. NF-κB and Cancer
7. NF-κB as a Biomarker of Ageing
8. Rejuvenation Approaches Based on NF-κB Inhibition
9. Conclusions
Acknowledgments

Chapter Five: Metabolic and Signaling Functions of Cancer Cell-Derived Extracellular Vesicles

Abstract
1. Introduction
2. Cellular Metabolism and Exosomes
3. Future Perspectives and Directions

Chapter Six: Mutually Supportive Mechanisms of Inflammation and Vascular Remodeling

Abstract
Abbreviations
1. Introduction
2. Inflammation Promotes Angiogenesis and Vascular Remodeling
3. Inflammatory Angiogenesis and Disease Progression
4. Postischemic Revascularization
5. Angiogenesis Supports Chronic Inflammation
6. Conclusions
Acknowledgments

Chapter Seven: Pharmacological Actions of Glucagon-Like Peptide-1, Gastric Inhibitory Polypeptide, and Glucagon

Abstract
1. Introduction
2. Glucagon-Like Peptide-1
3. GIP
4. Glucagon
Acknowledgments

Chapter Eight: Interferon Beta: From Molecular Level to Therapeutic Effects

Abstract
1. Introduction
2. Three-Dimensional Structure of IFNβ
3. Dynamic Conformation of IFNβ
4. IFNβ-Signaling Pathway
5. IFNβ Activities
6. Therapeutic Effects of IFNβ in Different Diseases
7. Immunogenicity, Major Issue Related to Some Types of IFNβ therapy
8. How to Overcome Immunogenicity of IFNβ
9. Conclusions
Acknowledgments

Index
---
International Review of Cell and Molecular Biology presents comprehensive reviews and current advances in cell and molecular biology.
The series has a worldwide readership, maintaining its high standard by publishing invited articles on important and timely topics that are authored by prominent cell and molecular biologists.
Provides comprehensive reviews and current advances
Presents a wide range of perspectives on specific subjects
Valuable reference material for advanced undergraduates, graduate students, and professional scientists
Cell biologists, molecular biologists, developmental biologists, and physiologists (organ level), biomedical scientists and biochemists studying cell-cell interactions, cell variation and evolution students and researchers.

---
No. of pages:

400
Language:

English
Copyright:

© Academic Press

2016
Published:

1st August 2016
Imprint:

Academic Press
eBook

ISBN:

9780128052211
Hardcover

ISBN:

9780128048054
---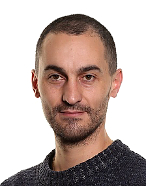 Lorenzo Galluzzi Serial Editor
Lorenzo Galluzzi (born 1980) is currently Assistant Professor of Cell Biology in Radiation Oncology at the Department of Radiation Oncology of the Weill Cornell Medical College (New York, USA), and Honorary Associate Professor at the Faculty of Medicine of the Paris Descartes University (Paris, France).
Affiliations and Expertise
Department of Radiation Oncology, Weill Cornell Medical College, NY, USA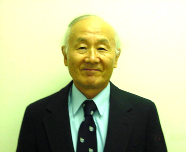 Kwang Jeon received his Ph.D. in cell physiology at King's College, University of London, UK, in 1964 and taught at SUNY Buffalo and University of Tennessee. His research was concerned with the biogenesis and function of cell components in two major areas: Integration of intracellular symbionts into host cells leading to the acquisition of new cell components and cell variation; Membrane-protein recycling during endo- and exocytosis.
Affiliations and Expertise
University of Tennessee, Knoxville, TN, USA
Tax Exemption
We cannot process tax exempt orders online. If you wish to place a tax exempt order please
contact us
.