Insights into Mobile Multimedia Communications
1st Edition
Series Volume Editors:
David Bull
C. Canagarajah
Andrew Nix
eBook ISBN: 9780080508849
Hardcover ISBN: 9780121403102
Published Date: 8th October 1998
---
Preface
Part 1. Research Trends and Technical Developments
Mobile Multimedia Communications--Research Trends and Technical Developments
C. I'Anson, H. Tominaga, T. Wilkinson, M. Yabusaki, D.R. Bull, A.R. Nix and C.N. Canagarajah
Part 2. Multimedia Services on Digital Cellular Networks
Wireless Multimedia Using GSM Transport
John Kelliher
Cellular Mobile Radio Telephones in Japan
Kenkichi Hirade
Mobile Multi-service Data in TETRA PMR
Alistair Munro
Multimedia Over Mobile Networks Using the H.324 Family
John Basil and Mike Whybray
Enabling Future Computer Applications Using GSM Phones
G.J. Proudler
Part 3. Third Generation Mobile Multimedia Systems
InfoPad: A Portable Multimedia Terminal
Brian C. Richards and Robert W. Broderson
Mobile Multimedia Access for the Internet
V.J. Hardman and S. Hailes
Wireless ATM: An Enabling Technology for Multimedia Personal Communication
D. Raychaudhuri
From Wireless Data to Mobile Multimedia: R&D Perspectives in Europe
J. Pereira, J. Schwarz da Silva, B. Arroyo-Fernandez, B. Barani and D. Ikonomou
Security in Future Mobile Media Networks
Chris J. Mitchell and Liqun Chen
Part 4. Source Coding: Speech and Audio
Speech Coding for Mobile Telecommunications
C.I. Parris
Advanced Speech Coding Techniques
X.Q. Sun and B.M.G. Cheetham
Low-complexity Wireless Speech Communications Schemes
L. Hanzo, J.E.B. Williams and R. Steele
An Intelligent Dual-mode Wireless Speech Transceiver
J.P. Woodward and L. Hanzo
High-Quality Audio Coding for Mobile Multimedia Communications
M.B. Sandler, A.J. Magrath and P. Kudumakis
High Quality Low Delay Wideband Speech Coding at 16 kb/s
A.W. Black and A.M. Kondoz
Part 5. Source Coding: Video and Multimedia
New Trends in Very Low Bit Rate Video Coding--An Overview
T. Ebrahimi, M. Kunt, O. Egger and E. Reusens
Algorithms for Low Bit Rate Video Coding
Raj Talluri
A Narrowband Mobile Multimedia System
L. Hanzo, J. Streit, R.A. Salami and W. Webb
Wavelet-based Video Compression at Low Bit Rates
J.H. Wilkinson
Morphological Methods for Image and Video Coding: An Overview
P. Czerepinski and D.R. Bull
Scalable Image and Video Coding Algorithms
S. Thillainathan, D.R. Bull and C.N. Canagarajah
Integrated Speech and Video Coding for Mobile Multimedia Audiovisual Communications
F. Eryurtlu, A.H. Sadka and A.M. Kondoz
Part 6. Error Resilient Coding for Multimedia Applications
Error Resilient Image and Video Coding for Wireless Communication Systems
D.W. Redmill, D.R. Bull, J.T. Chung-How and N.G. Kingsbury
Combined Source Coding and Modulation for Mobile Multimedia Communication
Tor A. Ramstad
Aspects of Error Resilience for Block-based Video Coders in Multimedia Communications
A.H. Sadka, F. Eryurtlu and A.M. Kondoz
Error-resilient Coding for H.263
Bernd Girod, Niko Farber and Eckehard Steinbach
Part 7. Advanced Radio Techniques
Propagation Aspects of Mobile Spread Spectrum Networks
Mark A. Beach, Mike P. Fitton and Chris M. Simmonds
Advanced Reception Techniques for a Multipath Fading Channel
Susumu Yoshida and Hidekazu Murata
Adaptive Antennas for Personal Communications Systems
George V. Tsoulos, Joe P. McGeehan and Mark A. Beach
Adaptive Equalisation Methods for Next Generation Radio Systems
R. Perry, A.R. Nix and D.R. Bull
Orthogonal Multi-rate DS-CDMA for Multimedia Mobile/Personal Radio
F. Adachi, K. Ohno, M. Sawahashi and A. Higashi
Performance and Capacity of a Voice/Data CDMA System with Variable Bit Rate Sources
Narayan B. Mandayam, Jack Holtzman and Sergio Barberis
Software Radio Design for Next Generation Radio Systems
Peter B. Kenington
Part 8. Wireless LAN Technology for Future Multimedia Services
High-performance Wireless LAN Developments for Future Multimedia Communications
Andrew R. Nix, Mark A. Beach, Cengiz Evci, M. Umehira and Masaharu Araki
HIPERLAN--An Air Interface Designed for Multimedia
Tim Wilkinson
The IrDA Platform
Stuart Williams and Iain Millar
Analysis of Antennas and Propagation for 60 GHz Indoor Wireless Networks
M. Williamson, G. Athanasiadou, A. Nix and T. Wilkinson
The Design of a Handover Protocol for Multimedia Wireless ATM LANs
C.-K. Toh
A Vision of the Future Multimedia Technology
Murat Kunt
Index
---
Personal multimedia communication is the major growth area in engineering today with many people across the world in industry and academia working on the design of future generations of mobile radio systems and source coding methods. Before multimedia applications can be truly successful in mobile environments, many technologically demanding problems must be resolved. In order to provide the user with a suitable end-to-end service for multimedia applications, complex systems, interfaces and coding schemes need to be developed. In mobile multimedia, the air interface bandwidth requirements are likely to be dominated by the needs of one key service: video. Even with today's most aggressive compression algorithms, the needs of video exceed the bandwidth available with existing mobile connections. Although available bandwidth will increase, with the introduction of UMTS and local services based on wireless LANs (such as HiperLan), it is clear that advances in radio technology and air interface design must go hand in hand with innovations in source and channel coding.
The purpose of this book is to present an integrated view of advanced radio systems, network architectures and source coding that demonstrates the state-of-the-art as well as future directions in this rapidly developing field. The book acts as a repository of ideas, design examples, and advanced techniques for research staff, practicing engineers, and technical managers alike. Since the contributions are drawn from international experts in both academia and industry, the book should be attractive to both practicing professional engineers and researchers worldwide.
Written by internationa experts in academia and industry, Insights Into Mobile Multimedia Communications
Presents an integrated view of advanced radio systems, network architectures and source coding
Describes the state-of-the-art as well as indicating future directions in this rapidly developing field
Acts as a repository of ideas, design examples and advanced techniques for research staff, practising engineers and technical managers
Is unique in integrating both communication systems and multimedia source coding aspects with emphasis on the problems of mobility
Practicing professional engineers; academic or industrial researchers
---
No. of pages:

682
Language:

English
Copyright:

© Morgan Kaufmann

1999
Published:

8th October 1998
Imprint:

Morgan Kaufmann
eBook

ISBN:

9780080508849
Hardcover

ISBN:

9780121403102
---
About the
Series Volume Editors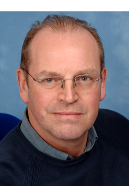 David Bull Series Volume Editor
David Bull is the Chair in Signal Processing and Head of the Visual Information Laboratory at the University of Bristol, and Director of the Bristol Vision Institute. His research interests are focused on image and video communications and analysis for wireless, internet and broadcast applications. He has published over 450 academic papers, various articles, three books and numerous patents, many of which have been exploited commercially. He has undertaken a wide range of consultation activities for both industries and governments around the world.
Affiliations and Expertise
University of Bristol, U.K.
C. Canagarajah Series Volume Editor
Nishan Canagarajah, Ph.D., has been a lecturer in Digital Signal Processing at Bristol since March 1994. Prior to this he was employed as a Research Assistant at Bristol investigating DSP aspects of mobile radio receivers. He has a BA in engineering and a Ph.D., both from the University of Cambridge. His current research interests include image and video coding, speech processing, non-linear filtering techniques and the application of signal processing to medical electronics. He has worked closely with several companies in the fields of signal processing and image coding and has published numerous journal and conference papers in these areas. Dr. Canagarajah is actively involved in the UK VCE in Digital Broadcasting and Multimedia Technology. He is a member of IEE Professional Group E5 (Signal Processing).
Affiliations and Expertise
Univeristy of Bristol, U.K.
Andrew Nix Series Volume Editor
Andrew Nix received his Ph.D. in Digital Communications from Bristol and has been a lecturer in Communication Systems since 1994. He has been a member of the ETSI RES10 group since 1994, participating in drafting Europe's first High Performance Radio LAN standard (HIPERLAN). He is active in the UK VCE in Mobile Communication Systems. His recent research has involved the development of new indoor and outdoor 'deterministic' propagation models for analyzing the performance of proposed radio designs. He has worked closely with several companies and has published over 50 Journal and Conference papers in these areas. He is an Associate Editor of IEEE transactions on Communications.
Affiliations and Expertise
Univeristy of Bristol, Bristol, UK