Industrial Wastewater Treatment, Recycling and Reuse
1st Edition
Authors:
Vivek Ranade
Vinay Bhandari
Hardcover ISBN: 9780080999685
eBook ISBN: 9780444634030
Imprint: Butterworth-Heinemann
Published Date: 18th July 2014
Secure Checkout
Personal information is secured with SSL technology.
Free Shipping
Free global shipping
No minimum order.
---
Industrial Wastewater Treatment, Recycling and Reuse is an accessible reference to assist you when handling wastewater treatment and recycling. It features an instructive compilation of methodologies, including advanced physico-chemical methods and biological methods of treatment. It focuses on recent industry practices and preferences, along with newer methodologies for energy generation through waste.
The book is based on a workshop run by the Indus MAGIC program of CSIR, India. It covers advanced processes in industrial wastewater treatment, applications, and feasibility analysis, and explores the process intensification approach as well as implications for industrial applications. Techno-economic feasibility evaluation is addressed, along with a comparison of different approaches illustrated by specific case studies.
Industrial Wastewater Treatment, Recycling and Reuse introduces you to the subject with specific reference to problems currently being experienced in different industry sectors, including the petroleum industry, the fine chemical industry, and the specialty chemicals manufacturing sector.
Provides practical solutions for the treatment and recycling of industrial wastewater via case studies
Instructive articles from expert authors give a concise overview of different physico-chemical and biological methods of treatment, cost-to-benefit analysis, and process comparison
Supplies you with the relevant information to make quick process decisions
Chemical and environmental engineers. Plus civil engineering.
Preface
Chapter 1: Industrial Wastewater Treatment, Recycling, and Reuse: An Overview

Abstract
1.1 Water Usage in Industry
1.2 Characterization of Industrial Wastewater
1.3 Strategy for Wastewater Management
1.4 Separation Processes and Conventional Methods of Wastewater Treatment
1.5 Industry Sectors Where Wastewater Treatment, Recycling, and Reuse Can Have a High Impact
1.6 Industrial Wastewater Treatment Process Engineering
1.7 Advanced Modeling for Water Treatment
1.8 Cost of Wastewater Treatment and Possible Value Addition
1.9 Summary

Chapter 2: Advanced Physico-chemical Methods of Treatment for Industrial Wastewaters

Abstract
2.1 Introduction
2.2 Advanced Coagulation Processes
2.3 Advanced Adsorption and Ion Exchange Processes
2.4 Other Advanced Physico-chemical Methods of Treatment
2.5 Cavitation
2.6 Cost Considerations
2.7 Summary

Chapter 3: Advanced Oxidation Technologies for Wastewater Treatment: An Overview

Abstract
3.1 Introduction
3.2 Cavitation
3.3 Fenton Chemistry
3.4 Photocatalytic Oxidation
3.5 Hybrid Methods
3.6 Case Studies
3.7 Summary

Chapter 4: Advanced Treatment Technology and Strategy for Water and Wastewater Management

Abstract
4.1 Introduction
4.2 Advanced Oxidation Treatment
4.3 Fenton Process: Advanced Oxidation Technologies
4.4 Electro-Fenton Advanced Oxidation Treatment
4.5 Fenton Catalytic Reactor Advanced Oxidation Treatment
4.6 Electrochemical Advanced Oxidation Treatment with BDD
4.7 Implementation of Advanced Oxidation Technologies
4.8 Summary and Conclusions

Chapter 5: Novel Technologies for the Elimination of Pollutants and Hazardous Substances in the Chemical and Pharmaceutical Industries

Abstract
5.1 Introduction
5.2 The Bayer Loprox Process (Holzer et al., 1992)
5.3 Bayer Tower Biology (Holzer et al., 1992)
5.4 Summary of Loprox and Tower Biology

Chapter 6: Reorienting Waste Remediation Towards Harnessing Bioenergy: A Paradigm Shift

Abstract
Acknowledgments
6.1 Introduction
6.2 Anaerobic Fermentation
6.3 Biohydrogen Production from Waste Remediation
6.4 MFCs for Harvesting Bioelectricity from Waste Remediation
6.5 Bioplastics
6.6 Microalgae Cultivation Towards Biodiesel Production
6.7 Summary

Chapter 7: Urban Wastewater Treatment for Recycling and Reuse in Industrial Applications: Indian Scenario

Abstract
7.1 Introduction
7.2 Urban Water Sector: Indian Scenario
7.3 Urban Sewage Treatment Options
7.4 Industrial Water Production and Reuse/Urban-Industry Joint Venture
7.5 Urban-Industrial Water Sustainability: 2030
7.6 Summary and Path Forward

Chapter 8: Phenolic Wastewater Treatment: Development and Applications of New Adsorbent Materials

Abstract
8.1 Introduction
8.2 Newer Adsorbents and the Potential for Their Application in Phenolic Wastewater Treatment
8.3 Adsorbent Characterization
8.4 Single-Solute Adsorption Studies: Performance and Evaluation
8.5 Adsorption Mechanism
8.6 Results from Batch Adsorption
8.7 Multicomponent Adsorption Studies
8.8 Desorption Studies
8.9 Disposal and Cost Analysis

Chapter 9: An Introduction to Biological Treatment and Successful Application of the Aqua EMBR System in Treating Effluent Generated from a Chemical Manufacturing Unit: A Case Study

Abstract
9.1 Introduction
9.2 Secondary Wastewater Treatment
9.3 Aerobic Treatment Principle
9.4 Different Types of Aerobic Treatment Technologies
9.5 Membrane Bioreactor Technology
9.6 Aquatech MBR System
9.7 Case Study
9.8 Typical Characteristics of Polymer-Based Chemical Manufacturing Industrial Wastewater
9.9 Technology Selection
9.10 Scheme and Process Description
9.11 Results and Discussion
9.12 Application of Submerged MBR
9.13 Summary

Chapter 10: Application of Anaerobic Membrane Bioreactor (AnMBR) for Low-Strength Wastewater Treatment and Energy Generation

Abstract
Acknowledgments
10.1 Introduction
10.2 Existing Technologies for the Treatment of Sewage in India
10.3 Introduction to the AnMBR
10.4 Development of AnMBR and Evaluation Studies Undertaken
10.5 Summary and Conclusions
10.6 Future Scope and Research Needs

Chapter 11: 3D TRASAR™ Technologies for Reliable Wastewater Recycling and Reuse

Abstract
Acknowledgment
11.1 Introduction
11.2 3D TRASAR Technology for Sugar
11.3 3D TRASAR Technology for Membranes
11.4 Summary

Chapter 12: Simulation, Control, and Optimization of Water Systems in Industrial Plants

Abstract
12.1 Introduction
12.2 Applicability in Various Industries
12.3 Technology Application
12.4 Conclusion

Chapter 13: Zero Liquid Discharge Solutions

Abstract
13.1 Introduction
13.2 Zero Liquid Discharge
13.3 Evaporation
13.4 Solids Separation Equipment
13.5 Case Studies
13.6 Summary

Chapter 14: Industrial Wastewater Treatment, Recycling, and Reuse—Past, Present and Future

Abstract
14.1 Introduction
14.2 The Past
14.3 The Present
14.4 The Future

Notations
Index
No. of pages:

576
Language:

English
Copyright:

© Butterworth-Heinemann

2014
Published:

18th July 2014
Imprint:

Butterworth-Heinemann
Hardcover

ISBN:

9780080999685
eBook

ISBN:

9780444634030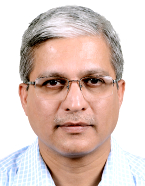 Dr Vivek V Ranade is a Deputy Director of CSIR - National Chemical Laboratory (www.ncl-india.org) and Chairman of Chemical Engineering and Process Development Division. He has contributed significantly to chemical engineering science and practice. His work has resulted in new insights and better designs of industrial flow processes. He has successfully developed solutions and has facilitated their implementation in a wide range of industry. He has also developed various devices (micro-reactors, filters, vortex diodes) and products. He is currently leading a large program on process intensification entitled Indus MAGIC (www.indusmagic.org) which is aimed at developing MAGIC (modular, agile, intensified and continuous) processes and plants. He has established first of its kind industry consortium on process intensification (Indus CPI) at NCL. He is actively working with a wide range of fine and specialty chemicals industries to transform the way we manufacture these chemicals.
Dr Ranade is a Professor at Academy of Scientific and Innovative Research (www.acsir.res.in) and an Adjunct Professor at ICT (formerly UDCT: http://www.ictmumbai.edu.in). He also worked at ETH, Zurich; TU Delft and University of Twente, The Netherlands as guest researcher. He has published more than 125 papers and five books. He is co-inventor of more than 20 patents (granted or filed). He is an Associate Editor of 'Industrial & Engineering Chemistry Research' and serves on editorial boards of 'Chemical Engineering Research & Design' and 'Indian Chemical Engineer' journals. He is a recipient of several awards including Shanti Swarup Bhatnagar award and DST Swarna Jayanti Fellowship. He is a fellow of Indian National Academy Sciences, Indian National Academy of Engineering and Indian Academy of Sciences. He is also an entrepreneur and has co-founded technology based start-up companies: Tridiagonal Solutions (www.tridiagonal.com); Vivira Process Technologies Pvt. Ltd. (www.vivira.in).
Dr Ranade previously authored Trickle Bed Reactor (9780444527387) and Computational Flow Modeling for Chemical Reactor Engineering (9780125769600) with Elsevier.
Affiliations and Expertise
Deputy Director & Chair, Chemical Engineering & Process Development Division, CSIR-National Chemical Laboratory, Pune, India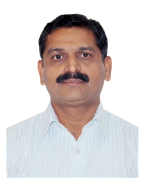 Vinay M. Bhandari is a Senior Principal Scientist at the CSIR National Chemical Laboratory. His research interests include: advanced separation processes; catalytic reaction engineering; applied research in nanomaterials; process development; bioseparations; and wastewater treatment and environmental pollution control.
Affiliations and Expertise
CSIR, National Chemical Laboratory, Pune, India
"...an excellent basic overview of the wide range of technologies used to treat industrial wastewater…Rating: 3 out of 5 Stars" --tce
Tax Exemption
We cannot process tax exempt orders online. If you wish to place a tax exempt order please
contact us
.
Elsevier.com visitor survey
We are always looking for ways to improve customer experience on Elsevier.com.
We would like to ask you for a moment of your time to fill in a short questionnaire, at the end of your visit.

If you decide to participate, a new browser tab will open so you can complete the survey after you have completed your visit to this website.

Thanks in advance for your time.
Accept
Decline