Hydropedology
1st Edition
Synergistic Integration of Soil Science and Hydrology
Hardcover ISBN: 9780123869418
eBook ISBN: 9780123869876
Published Date: 9th July 2012
---
Hydropedology is a microcosm for what is happening in Soil Science. Once a staid discipline found in schools of agriculture devoted to increasing crop yield, soil science is transforming itself into an interdisciplinary mulch with great significance not only for food production but also climate change, ecology, preservation of natural resources, forestry, and carbon sequestration. Hydropedology brings together pedology (soil characteristics) with hydrology (movement of water) to understand and achieve the goals now associated with modern soil science.
The first book of its kind in the market
Highly interdisciplinary, involving new thinking and synergistic approaches
Stimulating case studies demonstrate the need for hydropedology in various practical applications
Future directions and new approaches are present to advance this emerging interdisciplinary science
Scientists and practitioners; researchers, educators, students, and consultants interested in the interface of : soil science and hydrology, soil physics, geomorphology, biogeochemistry, geophysics, geology, ecology, natural resources, agricultural and biological engineering, civil and environmental engineering, and other related bio- and geo-sciences.
Preface
Foreword
PART I: Overviews and Fundamentals
Chapter 1. Hydropedology
1 Introduction
2 Hydropedology: Fundamental Questions and Illustrative Examples
3 Hydropedology's Unique Contributions: Bridging Time, Space, and Systems
4 Frontiers of Hydropedology Applications and Education
5 Summary
Acknowledgments
References
Chapter 2. Understanding Soil Architecture and Its Functional Manifestation across Scales
1 Concept of Soil Architecture and its Significance
2 Hierarchical Multiscale Frameworks of Soil Architecture
3 Formation and Pattern of Soil Architecture
4 Concluding Remarks
Acknowledgments
References
Chapter 3. Preferential Flow in a Pedological Perspective
1 Introduction
2 Quantifying Preferential Flow
3 Factors Affecting Preferential Flow
4 Using Hydropedological Principles to Support Preferential Flow Modeling at the Landscape Scale
5 Concluding Remarks
References
Chapter 4. Preferential Flow Dynamics and Plant Rooting Systems
1 Introduction
2 Approaches to Rapid Infiltration
3 Infiltration and Air Capacity According to Burger
4 Hydropedological Root Effects Assessed with Patterns of Water-Content Waves
5 Elements of a Stokes Approach to Macropore Flow
6 Effects of Tree Root Density on Stokes Flow
7 Concluding Remarks
Acknowledgments
References
Chapter 5. Redoximorphic Features as Related to Soil Hydrology and Hydric Soils
1 Introduction
2 Hydromorphic Features
3 Interpretation
4 Landscape Relations
5 Contemporary versus Relict Features
6 Summary and Conclusions
References
Chapter 6. Subaqueous Soils
1 Introduction
2 Pedogenesis of Subaqueous Soils
3 Mapping o
No. of pages:

858
Language:

English
Copyright:

© Academic Press

2012
Published:

9th July 2012
Imprint:

Academic Press
eBook

ISBN:

9780123869876
Hardcover

ISBN:

9780123869418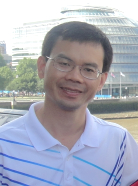 Affiliations and Expertise
The Pennsylvania State University, University Park, PA, USA
"...numerous chapters evaluate the necessity of coupling hydropedology with other related interdisciplinary sciences, such as biogeochemistry and ecohydrology, and discuss technical advances, such as geophysical techniques and digital soil mapping…Recommended. Upper-division undergraduates and above."--CHOICE April 2013