Handbooks in Financial Globalization
1st Edition
Editor-in-Chiefs:
Gerard Caprio
eBook ISBN: 9780124167209
Hardcover ISBN: 9780124072268
Published Date: 16th November 2012
---
These three volumes present the full complexity of the history, practices, and outlook of 21st century global financial integration. The Handbook of Key Global Financial Markets, Institutions, and Infrastructure explores the growth of markets, intermediaries, rights, practices, and standards worldwide. The Evidence and Impact of Financial Globalization devotes separate articles to specific crises, the conditions that cause them, and the longstanding arrangements devised to address them. The Handbook of Safeguarding Global Financial Stability examines our political economy, particularly the ways in which formal and informal policies as well as financial theories and technical models inhabit our institutions, strategies, and tactics. For those seeking substantial, authoritative descriptions and summaries, these volumes will replace books, journals, and other information sources with a coherent, easy-to-use reference work.
Reveals and analyzes examples of financial integration in both triumph and crisis
Features international perspectives on strategies and tactics for resolving crises
Concentrates on economic and financial topics without introducing broader cultural subjects
Undergraduates and graduate students worldwide working in all areas of finance and economics. Researchers will typically be examining the global aspects and implications of their particular interests.
I. Globalization of Finance: An Historical View (29 articles)
II. Key Market, Institutions, and Infrastructure in Global Finance (23 articles)
I. Political Economy of Financial Globalization (8 articles)
II. Theoretical Perspectives on Financial Globalization (16 articles)
III. Safeguarding Global Financial Stability (23 articles)
I. Evidence on Financial Globalization (6 articles)
II. Forces Behind Globalizaation (11 articles)
III. Effectgs of Financial Globalization (9 articles)
IV. Monetary and Exchange Rate Policy Under Financial Globalization (6 articles)
V. Crises (17 articles)
No. of pages:

2188
Language:

English
Copyright:

© Academic Press

2013
Published:

16th November 2012
Imprint:

Academic Press
eBook

ISBN:

9780124167209
Hardcover

ISBN:

9780124072268
About the
Editor-in-Chief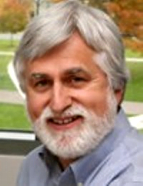 Gerard Caprio is William Brough Professor of Economics and Chair, Center for Development Economics at Williams College. He has served as the Head of Financial Sector Policy at The World Bank and Vice President and Head of Global Economics at J.P. Morgan.
Affiliations and Expertise
Williams College, Williamstown, MA
"The Evidence and Impact of Financial Globalization is a collection of essays written by major specialists in each specific field of globalization, ranging from aid, foreign investment and migration to exchange rates, international government debt and financial crisis. Its 50 chapters investigate the various aspects of globalization, their determinants and impact both in abstract terms and with reference to specific countries and regions. It is an essential companion for those that want to up-date and improve their knowledge of the impressive significance acquired by financial globalization in the last two or three decades." --Nicola Acocella, Università degli Studi di Roma "La Sapienza"
"The Handbook of Safeguarding Global Financial Stability provides an essential resource for an integrated perspective on financial stability, incorporating advanced analysis that surpasses immediate reactions to the Global Financial Crisis. The views of key policymakers and accomplished scholars are brought together to illuminate financial stability from the perspective of the political economy, economic models, and regulatory functions."--Heidi Mandanis Schooner, The Catholic University of America
"In times of turmoil, people seek understanding and composure by looking to the past for guidance. The Handbook of Key Global Financial Markets, Institutions, and Infrastructure provides an excellent reference in our troubled financial times for investors, analysts, and policy makers. As the first comprehensive attempt to document the world's monetary past, the volume makes a terrific supplement for courses in financial history."--Richard Steckel, The Ohio State University