Handbook of Stem Cells
2nd Edition
Editors:
Anthony Atala
Robert Lanza
Hardcover ISBN: 9780123859426
eBook ISBN: 9780123859433
Published Date: 24th September 2012
---
New discoveries in the field of stem cells increasingly dominate the news and scientific literature revealing an avalanche of new knowledge and research tools that are producing therapies for cancer, heart disease, diabetes, and a wide variety of other diseases that afflict humanity. The Handbook of Stem Cells integrates this exciting area of life science, combining in two volumes the requisites for a general understanding of adult and embryonic stem cells. Organized in two volumes entitled Pluripotent Stem Cells and Cell Biology and Adult and Fetal Stem Cells, this work contains contributions from the world's experts in stem cell research to provide a description of the tools, methods, and experimental protocols needed to study and characterize stem cells and progenitor populations as well as a the latest information of what is known about each specific organ system.
Provides comprehensive coverage on this highly topical subject
Contains contributions by the foremost authorities and premiere names in the field of stem cell research
Companion website - http://booksite.elsevier.com/9780123859426/ - contains over 250 color figures in presentation format
Medical and research libraries; stem cell researchers professionals in the field of tissue engineering; bone biologists and cell biologists
Dedication
Foreword
Preface
Contributors
Contributors
VOLUME 1: Pluripotent Stem Cells
Chapter 1. Why Stem Cell Research? Advances in the Field
References
Chapter 2. "Stemness": Definitions, Criteria, and Standards
Introduction
What Is a Stem Cell?
Where Do Stem Cells Come From?
How are Stem Cells Identified, Isolated, and Characterized?
Stemness: Progress Toward a Molecular Definition of Stem Cells
Acknowledgments
References
Chapter 3. Pluripotential Stem Cells from Vertebrate Embryos: Present Perspective and Future Challenges
Introduction
Biology of ES and ESL Cells
Stem Cell Therapy
Summary
References
Further Reading
Chapter 4. Embryonic Stem Cells in Perspective
References
Chapter 5. The Molecular Circuitry Underlying Pluripotency in Embryonic Stem Cells and iPS Cells
Introduction
Signaling Networks Underlying Pluripotency
LIF and BMP Signaling Pathways Regulate Mouse ESC Self-Renewal
TGFβ and FGF Signaling Pathways Regulate Human ESC Self-Renewal
WNT Signaling is a Conserved Regulator of Pluripotency Across Species
Signaling Pathways Inhibit Differentiation and Converge on Core Transcriptional Circuitry to Maintain Pluripotency
Induced Pluripotency, Stochasticity, and Signaling Thresholds
Perspectives
References
Further Reading
Chapter 6. Molecular Organization of Cells
Introduction
Molecules that Organize Cells
The EMT Transcriptional Program
Molecular Control of the EMT
Conclusion
References
Chapter 7. Stem Cell Niches
Introduction
Stem Cell Niche Hypothesis
Stem Cell Niches in the Drosophila Germ Line
The Germ-Line Stem Cell Niche in the Drosophila Ovary
Germ-Li
No. of pages:

1074
Language:

English
Copyright:

© Academic Press

2013
Published:

24th September 2012
Imprint:

Academic Press
eBook

ISBN:

9780123859433
Hardcover

ISBN:

9780123859426
The Wake Forest Institute for Regenerative Medicine was the first in the world to engineer and successfully implant an engineered organ in the lab -- bladders. As Director of the Institute, Dr. Atala oversees scientists working on therapies for more than 30 areas of the body, from heart valves and muscle tissue to livers and kidneys. Atala has received the Christopher Columbus Foundation Award, given to a living American who is currently working on a discovery that will significantly affect society. He is listed in Best Doctors in America.
Affiliations and Expertise
Department of Urology, Wake Forest University, Winston-Salem, NC, USA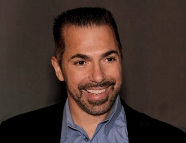 Robert Lanza, M.D. is currently Chief Scientific Officer at Advanced Cell Technology, and Adjunct Professor of Surgical Sciences at Wake Forest University School of Medicine. He has several hundred scientific publications and patents, and over 30 books, including Principles of Tissue Engineering (1st through 4th Editions), Methods of Tissue Engineering, Principles of Cloning (1st and 2nd Editions), Essentials of Stem Cell Biology (1st and 2nd Editions), XENO, Yearbook of Cell & Tissue Transplantation, One World: The Health & Survival of the Human Species in the 21st Century (as editor, with forewords by C. Everett Koop and former President Jimmy Carter), and Medical Science & the Advancement of World Health. Dr. Lanza received his B.A. and M.D. degrees from the University of Pennsylvania, where he was both a University Scholar and Benjamin Franklin Scholar. He is a former Fulbright Scholar, and studied as a student in the laboratory of Richard Hynes (MIT), Jonas Salk (The Salk Institute), and Nobel laureates Gerald Edelman (Rockefeller University) and Rodney Porter (Oxford University). He also worked closely (and coauthored a series of papers) with the late Harvard psychologist B.F. Skinner and heart transplant pioneer Christiaan Barnard. Dr. Lanza's current area of research focuses on the use of stem cells in regenerative medicine.
Affiliations and Expertise
Advanced Cell Technology, MA, USA
"The Handbook of Stem Cells, edited by Robert Lanza and colleagues, is an ambitious new text that achieves extraordinary completeness and inclusiveness...the editors have succeeded in putting together a reference that is broad enough in scope, but sufficiently detailed and rigorous, to be of real interest to both new and seasoned investigators in the field. ...In providing this treatise, which covers the history, biology, methods and applications of stem cells, the editors and authors have succeeded in establishing a conceptual framework and a common language for the field. In so doing, they have ensured that this two-volume set will serve as a benchmark reference in stem cell biology for years to come." --Nature Cell Biology, April 2005
"I am firmly convinced this is a set every biologist and physician, whatsoever his specialty, must have on his desk. ...The reader can benefit from the contributions by the foremost authorities and premiere names (more than 300 contributors; addresses provided) in the field of stem cell research. The two-volume collection of articles (155 chapters) covers everything of the present state of stem cell science, from the care and feeding of mouse stem cells to the possible use of embryonic stem cells in spinal cord repair." --European Journal of Histochemistry
"These books make an invaluable contribution to the education of researchers and clinicians both of the present day and of the future. They should be available in libraries of all biology and medical schools as well as those of companies and research institutions." --Ian Wilmut, Times Higher Education Supplement
"...a two volume collection of scientific articles covering everything from the care and feeding of mouse stems cells to the possible use of embryonic stem cells in spinal cord repairs. With 155 chapters and more than 300 contributors, the handbook is the result of a two