Handbook of Nutrition, Diet, and the Eye
2nd Edition
Editors:
Victor Preedy
Ronald Watson
Hardcover ISBN: 9780128152454
Published Date: 21st June 2019
---
Handbook of Nutrition, Diet, and the Eye, Second Edition, thoroughly addresses common features and etiological factors on how dietary and nutritional factors affect the eye. The ocular system is perhaps one of the least studied organs in diet and nutrition, yet the consequences of vision loss are devastating. There are a range of ocular defects that have either their origin in nutritional deficiencies/excess or have been shown to respond favorably to nutritional components. Featuring a new section on animal model studies where both the ocular problem and dietary remedies can be varied, there are also new chapters on dietary supplements.
Serves as a foundational collection for neuroscience, neurology and nutrition researchers, illustrating the importance of nutrition and diet in eye health and function
Provides a common language for readers to discuss how nutritional factors and related diseases and syndromes affect the eye
Features new chapters on infectious diseases of the eye where nutrition is a factor
Discusses animal model studies, dietary supplements, natural dietary extracts from around the world, and age-related changes in ocular health
Clinicians and researchers interested in eye health and vision
A. Introductions and overviews
1. The eye and vision: an overview
B. Macular degeneration
2. Overview of risk factors for age-related macular degeneration
3. Age-Related Macular Degeneration
4. The role of lipids and lipid metabolism in age related macular degeneration
5. Dietary Hyperlipidaemia And Retinal Microaneurysms
6. Antioxidants And Age-Related Macular Degeneration
7. Dietary patterns and Age-related Macular Degeneration
8. Resveratrol and the human retina
9. Vitamin D and Age-Related Macular Degeneration
C. Glaucomas and Cataracts
10. Glaucoma: an overview
11. Quercetin and Glaucoma
12. Glaucoma and antioxidant status
13. Role Of Natural Products In Glaucoma Management
14. Cataracts: an overview
15. Role of amino acids on prevention of lens proteins non-enzymatic glycation in vitro, in senile and diabetic cataract
16. Diabetic cataract and role of antiglycating phytochemicals
D. Other Eye Conditions
17. Effects of Coffee and Tea on Ocular Health and Disease
18. Molecular Pathways, Green Tea Extract, (−)-Epigallocatechin Gallate, and Ocular Tissue
19. Dry Eye Disease and Essential Fatty Acids
20. Effect of glucosamine on intraocular pressure
21. Nutrition and viral infections of the eye
22. Effects of grape-enriched antioxidant diet on retinal pigment epithelium organelles under oxidative stress
E. Obesity and Macronutrients
23. The Impact of Low Omega-3 Fatty Acids Diet On The Development Of The Visual System
24. Interlinks Between Vitamin A and Retinopathy
25. Molecular aspects of carotenoid metabolizing enzymes and implications for ophthalmology
26. Interconnecting the Mediterranean Diet and age-related macular degeneration
F. Micronutrients
27. Optic neuropathies caused by micronutrient deficiencies
28. Vitamin C and L-Arginine in Retinal cells and Its Relationship with the visual System
29. Bariatric (weight-loss) Surgery and the Eye
30. Dietary polyunsaturated fatty acids, intraocular pressure, and glaucoma
G. Nutraceuticals
31. Anticataractogenic potential of dietary spices in diabetic condition
32. Fruit and vegetable intake and the macular pigment optical density
33. Gene expression and the impact of an antioxidant supplement in the cataractous lens
34. Statins and Age-Related Macular Degeneration: Implications For Dietary Intake
35. Citicoline and eye health
36. Vitamin C functions in the cornea: Ultra-structural features in ascorbate deficiency
No. of pages:

666
Language:

English
Copyright:

© Academic Press

2019
Published:

21st June 2019
Imprint:

Academic Press
Hardcover

ISBN:

9780128152454
Victor R. Preedy, PhD, is Professor of Nutritional Biochemistry in the Department of Nutrition and Dietetics, at the King's College in London. He is also a Professor of Clinical Biochemistry in the Department of Clinical Biochemistry. Dr. Preedy is also Director of the Genomics Centre, King's College London. He was elected a Fellow of the Royal College of Pathologists in 2000. In 1993, he gained a D.Sc. degree for his outstanding contribution to protein metabolism. He was elected as a Fellow to the Royal Society for the Promotion of Health (2004) and The Royal Institute of Public Health (2004). In 2009, Dr. Preedy was also elected as a Fellow of the Royal Society for Public Health (RSPH). He has written or edited over 550 articles, which includes over 160 peer-reviewed manuscripts based on original research and 85 reviews and 30 books. His interests pertain to matters concerning Public Health and how this is influenced by nutrition, addictions and other lifestyle factors. Professor Preedy is especially committed to bridging the person-public health divide.
Affiliations and Expertise
Professor of Nutritional Biochemistry, Department of Nutrition and Dietetics, Professor of Clinical Biochemistry, Department of Clinical Biochemistry; Director of the Genomics Centre, King's College, London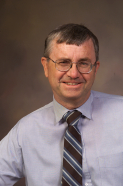 Ronald Ross Watson, PhD, is Professor of Health Promotion Sciences at the University of Arizona, Mel and Enid Zuckerman College of Public Health. Dr. Watson began his research in public health at the Harvard School of Public Health as a Fellow in 1971 doing field work on vaccines in Saudi Arabia. He has done clinical studies in Colombia, Iran, Egypt, Saudi Arabia and the United States which provides a broad international view of public health. He has served in the military reserve hospital for 17 years with extensive training in medical responses to disasters as the chief biochemistry officer of a general hospital, retiring as a Lt. Colonel. He is a distinguished member of several national and international nutrition, immunology, and cancer societies. Dr. Watson's career has involved studying many lifestyle aspects for their uses in health promotion. He has edited over 100 biomedical reference books and 450 papers and chapters. His teaching and research focuses on alcohol, tobacco, and drugs of abuse in heart function and disease in mouse models.
Affiliations and Expertise
Professor, Mel and Enid Zuckerman College of Public Health and School of Medicine, Arizona Health Sciences Center, University of Arizona, Tucson, AZ, USA
Tax Exemption
We cannot process tax exempt orders online. If you wish to place a tax exempt order please
contact us
.