Handbook of Arsenic Toxicology
1st Edition
Authors:
Swaran Jeet Singh Flora
Hardcover ISBN: 9780124186880
eBook ISBN: 9780124199552
Published Date: 5th January 2015
Secure Checkout
Personal information is secured with SSL technology.
Free Shipping
Free global shipping
No minimum order.
---
Throughout history, arsenic has been used as an effective and lethal poison. Today, arsenic continues to present a real threat to human health all over the world, as it contaminates groundwater and food supplies. Handbook of Arsenic Toxicology presents the latest findings on arsenic, its chemistry, its sources and its acute and chronic effects on the environment and human health. The book takes readings systematically through the target organs, before detailing current preventative and counter measures. This reference enables readers to effectively assess the risks related to arsenic, and provide a comprehensive look at arsenic exposure, toxicity and toxicity prevention.
Brings together current findings on the effects of arsenic on the environment and human health
Includes state-of-the-art techniques in arsenic toxicokinetics, speciation and molecular mechanisms
Provides all the information needed for effective risk assessment, prevention and countermeasure
Researchers in the fields of toxicology, pharmacology, biochemistry and environmental science medical practitioners.
Dedication
Foreword
Preface
Acknowledgements
List of Contributors
1. Arsenic: Chemistry, Occurrence, and Exposure

1.1 Introduction
1.2 Chemistry of Arsenic
1.3 Arsenic Minerals and Compounds
1.4 Organoarsenicals
1.5 Arsenic Mobilization in the Environment
1.6 Sources of Arsenic in the Biosphere
1.7 Arsenic in Hydrothermal and Geothermal Fluids
1.8 Arsenic Release from Mining and Mineral Processing
1.9 Global Occurrence of Arsenic in Ground Water
1.10 Methods of Arsenic Removal from Water
1.11 Conclusions
References

2. Ground Water Arsenic Contamination and Its Health Effects in Bangladesh

2.1 Introduction
2.2 Arsenic Contamination in Bangladesh Ground Water
2.3 Extent of Arsenic Contamination in Bangladesh
2.4 Arsenic in Different Environmental Media of Bangladesh
2.5 Health Effects of Arsenic Toxicity in Bangladesh
2.6 Epidemiology of Arsenicosis in Bangladesh
2.7 Management of Arsenicosis Patients in Bangladesh
2.8 Socio-Cultural Aspects of Arsenicosis in Bangladesh
2.9 Conclusions
References

3. Arsenic and Fluorescent Humic Substances in the Ground Water of Bangladesh: A Public Health Risk

3.1 Introduction
3.2 Materials and Methods
3.3 Results and Discussion
3.4 Conclusions
References

4. Arsenic Risk Assessment

4.1 Introduction
4.2 Arsenic Chemistry
4.3 Arsenic Occurrence and Exposure
4.4 Hazard Identification
4.5 Arsenic Metabolism, Mode of Action, and Physiologically Based Pharmacokinetic Modeling
4.6 Potential Sources of Susceptibility
4.7 Dose–Response Approaches
4.8 Risk Characterization
References

5. Evaluation of Novel Modified Activated Alumina as Adsorbent for Arsenic Removal

5.1 Introduction
5.2 Materials and Methods
5.3 Results and Discussion
5.4 Conclusions
Acknowledgments
References

6. Health Effects Chronic Arsenic Toxicity

6.1 Introduction
6.2 Dermatological Manifestations
6.3 Epidemiological Study of Dermatological Manifestations
6.4 Pregnancy Outcome
6.5 Arsenicosis and Cancer
6.6 Diagnosis
6.7 Treatment
References

7. Changing Concept of Arsenic Toxicity with Development of Speciation Techniques

7.1 Introduction
7.2 Conclusions
References

8. Mechanism for Arsenic-Induced Toxic Effects

8.1 Introduction
8.2 Biological Consequences of Chronic Arsenic Exposure in Humans
8.3 Arsenic Metabolism
8.4 Pathophysiology of Arsenic Toxicity
8.5 Mechanism for the Toxic Effects of Arsenic
8.6 Preventing Arsenic-Induced Toxic Effects by Antioxidants
8.7 Conclusions and Future Directions
References

9. Arsenic-Induced Mutagenesis and Carcinogenesis: A Possible Mechanism

9.1 Arsenic, a Potent Mutagen and Carcinogen
9.2 Epidemiological Perspectives of Arsenic-Induced Human Cancers
9.3 Arsenic-Associated Metabolism and Carcinogenesis in Animal Models
9.4 Human Arsenic Carcinogenesis
9.5 Conclusions and Future Directions
Acknowledgments
References

10. Arsenic Through the Gastrointestinal Tract

10.1 General Aspects
10.2 Arsenic in Foods: Household Processing and Toxicological Risk
10.3 Role of the Gut in Arsenic Toxicity: Bioavailability and Intestinal Health
10.4 Arsenic-Induced Metabolic/Immune Toxicity
10.5 Conclusions and Future Perspectives
References

11. Cutaneous Toxicology of Arsenic

11.1 Introduction
11.2 Epidemiology
11.3 Clinical Manifestations
11.4 Histopathology
11.5 Molecular Pathogenesis
11.6 Treatment
References

12. Arsenic-Induced Liver Injury

12.1 Introduction
12.2 Source of Exposure
12.3 Biotransformation and Elimination of Arsenic
12.4 History of Arsenic-Related Liver Diseases
12.5 Hepatoportal Sclerosis
12.6 Arsenic-Related Hepatic Fibrosis and Cirrhosis
12.7 Epidemiological Study to Assess Arsenic-Related Liver Dysfunction
12.8 Animal Studies for Understanding the Pathogenesis
12.9 Arsenic and Liver Cancer
References

13. Arsenic and Respiratory Disease

13.1 Introduction
13.2 Chronic Arsenic Exposure and Respiratory Health
13.3 Early Life Arsenic Exposure and Lung Health
13.4 Mechanistic Data on Arsenic Exposure and the Lung
13.5 Conclusions
References

14. Arsenical Kidney Toxicity

14.1 Introduction
14.2 Clinical Manifestations of Arsenical Toxicity in Humans
14.3 Nephrotoxic Arsenical Compounds
14.4 Mechanisms of Arsenical Toxicity
14.5 Biomarkers of Nephrotoxicity
14.6 Arsenical Interactions with Other Nephrotoxic Elements
14.7 Summary and Future Research Needs
References

15. Arsenic-Induced Developmental Neurotoxicity

15.1 Introduction
15.2 Arsenic Exposure Impairs Intellectual Function in Children
15.3 Developmental Neurobehavioral Toxicity in Animals
15.4 Arsenic Distribution After Exposure in Early Life
15.5 Mechanism of Developmental Neurotoxicity
15.6 Neuroprotective Agents Against Arsenic Toxicity
15.7 Conclusions
References

16. Developmental Arsenic Exposure Impacts Fetal Programming of the Nervous System

16.1 Introduction
16.2 Accumulation of Arsenic in Fetal Brain Tissue
16.3 Effect of Arsenic on the Development of the Nervous System
16.4 Effect of Arsenic on Neurobehavior
16.5 Mechanisms for the Effect of Arsenic on the Nervous System During Development
16.6 Conclusions and Future Directions
References

17. Health Effects of Prenatal and Early-Life Exposure to Arsenic

17.1 Introduction
17.2 Adverse Health Effects Associated with Chronic and Early-Life Arsenic Exposure
17.3 Mechanisms Implicated in Disease Development Associated with Prenatal Exposure
17.4 Conclusions and Future Directions
References

18. Arsenic, Kidney, and Urinary Bladder Disorders

18.1 Introduction
18.2 Arsenic and Renal Disease
18.3 Arsenic and Bladder Disease
References

19. Developmental Arsenic Exposure: Behavioral Dysfunctions and Neurochemical Perturbations

19.1 Introduction
19.2 Toxicity
19.3 Developmental Toxicity
19.4 Conclusions
References

20. Arsenic and the Cardiovascular System

20.1 Introduction
20.2 Cardiovascular System
20.3 Arsenic Effects on Blood
20.4 Arsenic Effects on the Vascular System
20.5 Arsenic Effects on the Heart
20.6 Human Pluripotent Stem Cells: Understanding Arsenic Toxicity
20.7 Conclusions
References

21. Immunotoxic Effects of Arsenic Exposure

21.1 Introduction
21.2 Influence of Nutritional Factors
21.3 Effects on Blood Leukocytes
21.4 Interruption of Energy Production
21.5 Effects on ROS Production
21.6 Genotoxic and Carcinogenic Potentials
21.7 Hematological Effects on Experimental Animals
21.8 Effect on Heme Synthesis
21.9 Hepatic Effects and Lipid Peroxidation
21.10 Effects on Immune Responses in Fish
21.11 Effects on Immune Responses in Laboratory Animals
21.12 Effects of Arsenic in Drinking Water on Human Health
21.13 Immunotoxic Effects of Organic Arsenicals in Foods
21.14 Medicinal Use of Arsenic and Its Mechanism of Action
21.15 Effects of Arsenic Compounds on Human Cells in Culture
21.16 Immunotoxic Effects on Murine and Human Monocytes/Macrophages
21.17 Immunotoxic Effects on Murine Mononuclear Cells
21.18 Decreased Cytokine Production by Human T Cells
21.19 Effects of In Utero Exposure on Infant Immune System
21.20 Gender-Related Immunotoxic Effects in Human
21.21 Effects of Chronic Exposure on Immune Response
21.22 Association with Respiratory Complications and Impaired Immune Responses
21.23 Effects of Chronic Exposure on Serum Complement Function
21.24 Conclusions
References

22. Arsenic and Developmental Toxicity and Reproductive Disorders

22.1 Introduction
22.2 Developmental Toxicity
22.3 Reproductive Toxicity
22.4 Early-Life Exposures and Delayed Health Effects
22.5 Reproductive Disorders
22.6 Conclusions
References

23. Arsenic and Cancer

23.1 Arsenic and Arsenic-Containing Compounds
23.2 Sources of Arsenic and Potential for Human Exposure
23.3 Molecular Mechanisms of Arsenic-Induced Carcinogenesis
23.4 Health Effects Associated with Arsenic Exposure
23.5 Conclusions
Acknowledgments
References

24. The Association between Chronic Arsenic Exposure and Type 2 Diabetes: A Meta-Analysis

24.1 Introduction
24.2 Methods and Materials
24.3 Results
24.4 Discussion
References

25. Arsenic Biosensors: Challenges and Opportunities for High-Throughput Detection

25.1 Arsenic: The Toxic Metalloid
25.2 Arsenic Biosensors
25.3 Nanosensor Platforms—Towards High-Throughput Detection
25.4 Conclusions and Future Directions
References

26. Medical Countermeasures—Chelation Therapy

26.1 Introduction
26.2 Clinical Aspects of Arsenic
26.3 Diagnosis
26.4 Chelation Therapy
26.5 Chelators in Clinical Use
26.6 Analogues of DMSA as Potential New Arsenic Chelators
26.7 Role of Antioxidants in Preventing Arsenic Toxicity
26.8 Newer Strategies
26.9 Concluding Remarks and Future Directions
References

27. Biochemical and Molecular Basis of Arsenic Toxicity and Tolerance in Microbes and Plants

27.1 Introduction
27.2 Arsenic Toxicity and Tolerance in Microbes
27.3 Arsenic Toxicity and Tolerance in planta
27.4 Mechanisms of As Tolerance and Detoxification
27.5 As Hyperaccumulation and Phytoextraction
27.6 Summary Points
Acknowledgments
References

28. Arsenic Contents and Its Biotransformation in the Marine Environment

28.1 Introduction
28.2 Arsenic Concentration in Sea Water
28.3 Arsenic Concentration in Marine Sediments
28.4 Arsenic Speciation in Marine Ecosystems
28.5 Arsenic Cycle in the Marine Environment
28.6 Role of Marine Biological Systems in Arsenic Biotransformation
28.7 Arsenic in Seafood and Its Toxicity
28.8 Future Directions
References

Index
No. of pages:

752
Language:

English
Copyright:

© Academic Press

2015
Published:

5th January 2015
Imprint:

Academic Press
Hardcover

ISBN:

9780124186880
eBook

ISBN:

9780124199552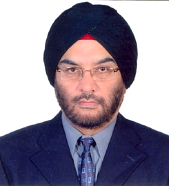 Dr. Swaran J.S. Flora, Associate Director & Head of Pharmacology and Regulatory Toxicology Department at Defence Research and Development Establishment, Gwalior, India, is engaged in research related to studying the mechanism and mode of action of heavy metals with particular interest in the development of a new molecule engineered for therapy of chronic arsenic poisoning.. He has delivered lectures in USA, Germany, Australia, Italy, Czech Republic, UK etc. He has published over 260 research papers in highly rated peer reviewed journals, including more than 60 Review article/ book chapters, which have been widely cited in international literature. He is Associate Editor and Member Editorial Board of more than 25 prestigious international journals including Food & Chemical Toxicology (Elsevier), Environmental Research (Elsevier), Journal of Trace Elements in Biology & Medicine (Elsevier), Ecotoxicology and Environmental Safety (Elsevier), Human & Experimental Toxicology, Oxidative Medicine & Cell Longevity, Environmental Health & Preventive Medicine (Springer, USA), Journal of Occupational Health, BMC Journal of Integrative and Alternative Medicine and Cellular and Molecular Biology etc and Guest reviewer for more than 80 international journals. He served as Executive Board Member, International Society of Dietary Supplements and Phytotherapy (ISDSP), Italy, Member, Neurobiology Task Group, Department of Science and Technology, Govt of India, Member, Scientific Advisory Board (Drug Development), CCCRAS (Department of AAYUSH, Ministry of Health and Family Welfare, Govt of India) Member, Board of Expert Panel, Bhabha Atomic Research Center, Mumbai Member, Doctoral Committee, Indira Gandhi National Open University, New Delhi, He is a Fellow of National Academy of Sciences (India) (FNASc), Association of Biotechnologists and Pharmacy (FABP), Academy of Environment Biology (FAEB) and Society of Science and Environment (FSSE) and has delivered more than 8 Oration lectures, 200 invited lecture and has been awarded by the Madhya Pradesh State Government, Indian Council of Medical Research, and Society of Toxicology (India). He has also supervised 24 students for their PhD degree.
Affiliations and Expertise
MSc, PhD, FNASc, FAEB, FABP, FSSE, Associate Director and Head, Pharmacology, Toxicology and Regulatory Toxicology Department, Defence Research and Development Establishment, Ministry of Defence, Government of India, Gwalior, India
"... presents the information in a succinct way...This comprehensive review of the new advances in arsenic toxicology results in one essential reference for all those involved in the field. Score: 79 - 3 Stars" --Doody's
Tax Exemption
We cannot process tax exempt orders online. If you wish to place a tax exempt order please
contact us
.