Global Perspectives on Childhood Obesity
1st Edition
Current Status, Consequences and Prevention
eBook ISBN: 9780080961729
Hardcover ISBN: 9780123749956
Published Date: 3rd September 2010
---
Understanding the complex factors contributing to the growing childhood obesity epidemic is vital not only for the improved health of the world's future generations, but for the healthcare system. The impact of childhood obesity reaches beyond the individual family and into the public arenas of social systems and government policy and programs. Global Perspectives on Childhood Obesity explores these with an approach that considers the current state of childhood obesity around the world as well as future projections, the most highly cited factors contributing to childhood obesity, what it means for the future both for children and society, and suggestions for steps to address and potentially prevent childhood obesity.

This book will cover the multi-faceted factors contributing to the rapidly growing childhood obesity epidemic
The underlying causes and current status of rapidly growing obesity epidemic in children in the global scenario will be discussed
The strategies for childhood obesity prevention and treatment such as physical activity and exercise, personalized nutrition plans and school and community involvement will be presented
Nutritionists, Dieticians, Clinicians dealing with a broad range of factors that attribute to childhood obesity and health
Preface
Section I: Epidemiology and Prevalence
1.Children Obesity: From a Pediatriacian's Viewpoint
2. Salient Features on Children Obesity from the Viewpoint of Nutritionists
3. Developmental Trajectories of Weight Status in Childhood and Adolescence
4. The Measurement and Epidemiology of Childhood Obesity
5. Good Enough Parenting, Self Regulation and the Management of Weight-Related Problems
6. Nursing Perspective on Childhood Obesity
7. Contemporary Racial/Ethnic and Socioeconomic Patterns in US Childhood Obesity
8. Prediabetes among obese youth
9. Prediabetes and Type 2 Diabetes: An Emerging Epidemic Among Obese Youth
10. Prevalence of the Metabolic Syndrome in US Youth
Section II: Pathophysiology
11. Emerging Pathways to Child Obesity Starts from the Mother's Womb: A Prospective View
12. The Social, Cultural and Familial Contexts Contributing to Childhood Obesity
13. Cardiovascular Risk Clustering in Obese Children
14. A Link between Maternal and Childhood Obesity
15. Is Prenatal Exposure to Maternal Obesity Linked to Child Mental Health?
16. Sleep and Obesity in Children and Adolescents
17. Cellular remodelling during the growth of the adipose tissue
18. Children Obesity, Glucose Tolerance, Ghrelin and Prader Willi Syndrome
19. Insulin Resistance and Glucose Metabolism in Childhood Obesity
20. Insulin Resistance in Pediatric Obesity – Physiological Effects and Possible Diet Treatment
21. Role of Fatty Liver Disease in Childhood Obesity
Section III: Psychological and Behavioral Factors
22. An Overview of Psychological Symptoms in Obese Children
23. Childhood obesity: Depression, anxiety and recommended therapeutic strategies
24. The Emotional Impact of Obesity on Children
25. Psychiatric Illness, Psychotropic Medication and Childhood Obesity
Section IV: Consequences
26. Childhood Obesity: Public Health Impact and Policy Responses
27. Childhood Obesity and Juvenile Diabetes
28. Bone Health in Obesity and the Cross Talk between Fat and Bone
Section V: Prevention and Treatment
29. A Community-Level Perspective for Childhood Obesity Prevention
30. School-Based Physical Activity and Nutrition Curriculum in the Prevention of Childhood Obesity
31. School-Based Obesity Prevention Interventions Show Promising Improvements in the Health and Academic Achievements among Ethnically-Diverse Young Children
32. School and Community Based Physical Education and Healthy Active Living Programs: Holistic Practices in Hong Kong. Singapore and the USA
33. Schools as Laboratories for Obesity Prevention: Proven Effective Models
34. Fitness and Fatness in Childhood Obesity: Implications of Physical Activity
35. Pharmacotherapy in Childhood Obesity
36. Beverage Interventions to Prevent Child Obesity
37. Psychotherapy as an Intervention for Child Obesity
38. Childhood obesity: Psychological correlates and recommended therapeutic strategies
39. Dietary Supplements in the Prevention and Treatment of Childhood Obesity
40. The Role of Arginine for Treating Obese Youth
41. Prevention of Childhood Obesity by Natural Products
Section VI: Commentary and Recommendations
42. The Role of United States' Law to Prevent and Control Childhood Obesity
43. Childhood Obesity as an Amplifier of Societal Inequality in the United States
44. Child Obesity, Food Choice and Market Influence
45. The Role of Media in Childhood Obesity
46. Evaluation and Management of Childhood Obesity in Primary Care Settings
47. The Future Directions of Children Obesity and Clinical Management
No. of pages:

536
Language:

English
Copyright:

© Academic Press

2011
Published:

3rd September 2010
Imprint:

Academic Press
eBook

ISBN:

9780080961729
Hardcover

ISBN:

9780123749956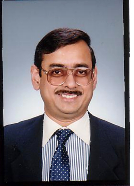 Debasis Bagchi, PhD, MACN, CNS, MAIChE, received his Ph.D. in Medicinal Chemistry in 1982. He is a Professor in the Department of Pharmacological and Pharmaceutical Sciences at the University of Houston College of Pharmacy, Houston, TX, and Chief Scientific Officer at Cepham Research Center, Piscataway, NJ, Adjunct Faculty in Texas Southern University, Houston, TX. He served as the Senior Vice President of Research & Development of InterHealth Nutraceuticals Inc, Benicia, CA, from 1998 until Feb 2011, and then as Director of Innovation and Clinical Affairs, of Iovate Health Sciences, Oakville, ON, until June 2013. Dr. Bagchi received the Master of American College of Nutrition Award in October 2010. He is the Past Chairman of International Society of Nutraceuticals and Functional Foods (ISNFF), Past President of American College of Nutrition, Clearwater, FL, and Past Chair of the Nutraceuticals and Functional Foods Division of Institute of Food Technologists (IFT), Chicago, IL. He is serving as a Distinguished Advisor on the Japanese Institute for Health Food Standards (JIHFS), Tokyo, Japan. Dr. Bagchi is a Member of the Study Section and Peer Review Committee of the National Institutes of Health (NIH), Bethesda, MD. He has published 321 papers in peer reviewed journals, 30 books, and 18 patents. Dr. Bagchi is also a Member of the Society of Toxicology, Member of the New York Academy of Sciences, Fellow of the Nutrition Research Academy, and Member of the TCE stakeholder Committee of the Wright Patterson Air Force Base, OH. He is also Associate Editor for the Journal of Functional Foods, Journal of the American College of Nutrition, and the Archives of Medical and Biomedical Research, and is also serving as Editorial Board Member of numerous peer reviewed journals, including Antioxidants & Redox Signaling, Cancer Letters, Toxicology Mechanisms and Methods, and The Original Internist, among others.
Affiliations and Expertise
University of Houston College of Pharmacy, TX, USA
Tax Exemption
We cannot process tax exempt orders online. If you wish to place a tax exempt order please
contact us
.