Global Clinical Trials
1st Edition
Effective Implementation and Management
Editors:
Richard Chin
Menghis Bairu
Hardcover ISBN: 9780123815378
eBook ISBN: 9780123815385
Published Date: 23rd May 2011
---
This book will explore the great opportunities and challenges which exist in conducting clinical trials in developing countries. By exploring the various regulations specific to the major players and providing insight into the logistical challenges including language barriers, this book provides a working tool for clinical researchers and administrators to navigate the intricacies of clinical trials in developing countries. Important topics such as ethical issues will be handled very carefully to highlight the significant differences of conducting this work in various jurisdictions. Overall, it will present a clear and comprehensive guide to the ins-and-outs of clinical trials in various countries to assist in design, development, and effectiveness of these trials.
Contributors include high-profile, respected figures who have paved the way for clinical trials in developing countries
Provides hands-on tools for regulatory and legal requirements and qualification, design, management, and reporting
Case studies outline successes, failures, lessons learned and prospects for future collaboration
Includes country-specific guidelines for the most utilized countries
Foreword by David Feigel, former Head of CDRH at FDA
Physicians, researchers, clinical coordinators, biostatisticians, and data managers employed at academic medical centers, pharmaceutical companies, biotechnology companies, medical device companies, contract research organizations, and product development partnerships (non-profit pharmaceutical companies) who are interested in planning and executing clinical trials in developing countries
About the Editors
Foreword
Contributors
Chapter 1. Background
1.1. Introduction
1.2. Growth of Global Clinical Trials
1.3. Drivers of Globalization
1.4. Issues of Globalization
1.5. Control and Inspections of Foreign Sites
1.6. Ethnic and Genetic Differences
1.7. Usability of International Clinical Data in Regulatory Filings
1.8. World Health Organization Prequalification Process
Chapter 2. Bioethical Considerations in Global Clinical Trials
2.1. Introduction
2.2. Ethical Standards and International Law
2.3. Codes of Conduct
2.4. Good Clinical Practice
Chapter 3. United States Regulations
3.1. Overview of the Food and Drug Administration in the USA
3.2. The FDA's Legal Authority
3.3. Requirements for Approval
3.4. Use of Foreign Clinical Data by the FDA
Chapter 4. European Union Regulations
4.1. Overview of the European Union
4.2. Overview of the European Medicines Agency
4.3. EMA Committees
4.4. Regulations and Guidance Related to Product Authorization
4.5. EMA Good Clinical Practices
4.6. Requirements for Marketing Authorization Applications
4.7. Medical Device Clinical Trial Requirements
Chapter 5. Japanese Regulations
5.1. Introduction
5.2. Documents Required for Application
5.3. Review Process for New Drug Applications
5.4. Required Surveys
5.5. Contents Reviewed in the Drug Approval Application
5.6. Differences Between J-GCP and ICH-GCP
5.7. Notification of the Intent to Perform Clinical Trials
Chapter 6. Indian Regulatory Framework
6.1. Introduction
6.2. Regulatory Hierarchy
6.3. Central Drugs Standard Control Organization
6.4. Norms and Regulations for the Conduct of Global Trials
6.5. Obtai
No. of pages:

522
Language:

English
Copyright:

© Academic Press

2011
Published:

23rd May 2011
Imprint:

Academic Press
eBook

ISBN:

9780123815385
Hardcover

ISBN:

9780123815378
Paperback

ISBN:

9780128103555
Richard Chin is the CEO of Institute for OneWorld Health, the first U.S. nonprofit pharmaceutical company and Associate Professor at UCSF School of Medicine. OneWorld Health develops affordable drugs for neglected patients in the developing world. Dr. Chin has extensive expertise in drug development, including over 45 INDs and almost a dozen drug registrations. His previous roles include CEO of a NASDAQ listed company, Senior Vice President of Global Development at Elan, and Head of Clinical Research for the Biotherapeutics Unit at Genentech. He was named by Businessweek in 2006 as one of the youngest 99 public company CEOs in the United States. Dr. Chin earned an M.D. from Harvard and the equivalent of a J.D. from Oxford, where he studied as a Rhodes Scholar.
Affiliations and Expertise
CEO, Oxigene San Francisco, CA, USA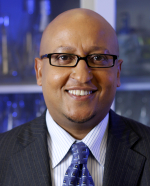 Menghis Bairu, M.D.—physician, editor, author, philanthropist and healthcare business executive—has more than two decades of international experience in the biotechnology, pharmaceutical, global health and non-profit arenas. Dr. Bairu serves as Executive Vice President, Chief Medical Officer and Head of Global Development at Elan. His responsibilities include, but are not limited to clinical development, biometrics, regulatory, CMC, QA, safety-and-risk management, clinical operations and medical affairs. Previously he served as head of Onclave Therapeutics, a wholly Elan-owned oncology biotech company. He lectures extensively on global health and biopharmaceutical issues with particular focus on Emerging Markets (e.g. India, China, Latin America, Singapore, Middle East, South East Asia and Africa). He served as editor and co-author of Global Clinical Trials: Effective Implementation and Management (Elsevier, 2011), a textbook designed to help researchers develop and implement effective and ethical international clinical trials. Dr. Bairu is also editor/co-author of Global Clinical Trials Playbook: Management and Implementation (Elsevier, 2012), and Global Clinical Trials for Alzheimer's Disease: Design, Implementation, and Standardization (Elsevier, 2013). Prior to joining Elan, Dr. Bairu worked at Genentech for more than five years in a number of managed care, medical and commercial (Oncology, Immunology, and Cardiovascular) roles. He served as managed care Medical Director for Fremont Health Corporation/II before joining Genentech. He served on the board of directors for One World Health, a nonprofit drug development company funded by the Bill and Melinda Gates Foundation and A-Cube, a privately held pharma startup. In 2013, Dr. Bairu was named to the boards of directors of Dubai-based NewBridge Pharmaceuticals (he also serves as chairman of NewBridge's science and technology committee), and ADVentura Capital SL, a Barcelona, Spain-based venture capita
Affiliations and Expertise
President and CEO, Speranza Therapeutics, Dublin, Ireland and Chief Medical Officer and Head of Global Development, Elan Pharmaceuticals, Cambridge, Massachusetts
"...can be considered a manual on how an ethical global clinical trial should be conducted....a landmark publication; it likely will stand as a standard reference book for global clinical trials for many years to come." --Journal of the American Medical Association, May 2012
"Global Clinical Trials: Effective Implementation and Management" is probably the most comprehensive book written to date on the topic…The book includes contributions from 59 authors, with coverage of many countries engaged in clinical research." --Journal of Clinical Research Best Practices, May 2012