Genomics, Physiology and Behaviour of Social Insects, Volume 48
1st Edition
Serial Volume Editors:
Amro Zayed
Clement Kent
eBook ISBN: 9780128023488
Hardcover ISBN: 9780128021576
Published Date: 26th March 2015
Secure Checkout
Personal information is secured with SSL technology.
Free Shipping
Free global shipping
No minimum order.
---
Foreword
Introduction to Advances in Insect Physiology: Genomics, Physiology and Behaviour of Social Insects
Chapter One: Old Threads Make New Tapestry—Rewiring of Signalling Pathways Underlies Caste Phenotypic Plasticity in the Honey Bee, Apis mellifera L.

Abstract
1 Introduction
2 Differential Feeding of Honey Bee Larvae
3 The Secrets of Royal Jelly
4 The Role of JH in Honey Bee Caste Development
5 IIS, TOR and Egfr Pathway Activities in Honey Bee Caste Development
6 Endogenous Hypoxia in Worker Larvae—Convergence of Nutrient Signalling and Oxidative Metabolism
7 Epigenetics and Caste Development
8 Are There Commonalities Between Context-Dependent Signalling Pathways in Larval Caste Development and Adult Caste Function?
9 Conclusions
Acknowledgements

Chapter Two: The Physiological and Genomic Bases of Bumble Bee Social Behaviour

Abstract
1 Introduction
2 Kin Conflict over Sex Ratios in Bumble Bees
3 Behavioural, Physiological, and Genetic Traits Associated with the Solitary Phase
4 Behavioural, Physiological, and Genetic Traits Associated With the Eusocial Phase
5 Worker–Worker Conflict over Reproduction
6 Larval Development and Mechanisms Underlying Caste Determination
7 Conclusions and Future Directions

Chapter Three: Physiological and Genomic Mechanisms of Social Organization in Wasps (Family: Vespidae)

Abstract
1 Introduction
2 Larval Development and Adult Reproductive State
3 Adult Reproductive State and Caste
4 Adult Worker Division of Labour
5 Towards a Synthesis: Understanding Wasp Social Evolution from a Mechanistic Perspective
6 Gaps in our Understanding and Future Directions
7 Conclusions
Acknowledgements

Chapter Four: Juvenile Hormone: A Central Regulator of Termite Caste Polyphenism

Abstract
1 Introduction
2 JH: A Major Regulator of Termites' Post-Embryonic Larval Development
3 JH and Caste Differentiation into the Two Synapomorphic Termite Castes: The Soldiers and Neotenic Reproductives
4 JH, Fecundity and Reproductive Division of Labour
5 Conclusions
Acknowledgements

Chapter Five: The Physiology and Genomics of Social Transitions in Aphids

Abstract
1 Introduction
2 Background on Social Aphids
3 An Aphid Genome
4 Two Axes of Social Transitions in Aphids
5 Conclusions
Acknowledgements

Chapter Six: Insect Reward Systems: Comparing Flies and Bees

Abstract
1 Introduction
2 What Do We Mean by Reward?
3 Reward Systems in Honey Bees and Flies
4 Reward Systems and Social Evolution
5 Concluding Remarks
Acknowledgements

Chapter Seven: Epigenetics in Social Insects

Abstract
1 Social Insects and Developmental Plasticity
2 Epigenetic Inheritance
3 DNA Methylation
4 Histone Modifications and Variants
5 Noncoding RNAs
6 Future Directions

Chapter Eight: The Molecular and Evolutionary Genetic Implications of Being Truly Social for the Social Insects

Abstract
1 Introduction to IGEs
2 Survey of Studies of IGEs in Social Insects
3 IGEs Are Expected to be Ubiquitous in Social Insects
4 Implications for the Molecular Genetic Underpinnings of Social Insect Trait Expression
5 Why Should Social Insect Researchers Consider the IGE Framework?
6 Conclusions

Chapter Nine: Population Genomic and Phylogenomic Insights into the Evolution of Physiology and Behaviour in Social Insects

Abstract
1 Introduction
2 A Primer on Tests of Selection Using Sequence Data
3 A Summary of Molecular Population Genetics, Phylogenomics and Population Genomic Studies of Social Insects
4 The Future and the Next-Gen Synthesis
Acknowledgements

Chapter Ten: Understanding Honey Bee Worker Self-Sacrifice: A Conceptual–Empirical Framework

Abstract
1 Introduction
2 Honey Bees as a Model Insect Society
3 Gap Between Gene Theory and Genes
4 Towards a Molecular Understanding of Worker Self-Sacrifice
5 Prediction 1: Genes for Altruism Should Satisfy Hamilton's Rule
6 Prediction 2: Genes for Altruism Should Be Environmentally Sensitive
7 Prediction 3: Genes for Altruism Should Increase in Number and Complexity With Social–Behavioral Sophistication
8 Prediction 4: Genes for Altruism Should Co-evolve with, or Depend on, the Previous Evolution of Genes for Kin Recognition
9 Prediction 5: Genes for Altruism Reside in Regions of Low Recombination, Exhibit Co-expression and Show Modular Genetic Architecture
10 Prediction 6: Genes for Altruism Should Have At least Partially Additive Effects
11 Prediction 7: Genes for Altruism Should Show Strong Pleiotropy
12 Summary

Index
---
Physiology, Behavior, Genomics of Social Insects provides comprehensive information on the social insect groups described, including new and unique reviews on emerging model social organisms.
The book's interdisciplinary approach integrates behavior, genomics, and physiology, providing readers with great insights into the present state of a rapidly expanding area of research. It also discusses areas where new research tools will bring hope to longstanding problems.
Provides the latest research on the genomics, behavior and physiology of social insects
Presents diverse and authoritative syntheses on the relationship between genomics, physiology, and the fascinating behavior of social insects
Takes an in-depth look of the current state of social insect research and its future path
students and researchers in the fields of physiology, behavior, and genomics, evolutionary biologists interested in how sociality evolves, and geneticists studying complex traits.
---
No. of pages:

380
Language:

English
Copyright:

© Academic Press

2015
Published:

26th March 2015
Imprint:

Academic Press
eBook

ISBN:

9780128023488
Hardcover

ISBN:

9780128021576
---
"This book is highly recommended for all academics interested in the genomic and physiological underpinnings of behavior among social insects. Those new to the field, especially incoming graduate students, will find this is an excellent primer that places the most recent findings in a historical and theoretical context." --The Quarterly Review of Biology
---
About the
Serial Volume Editors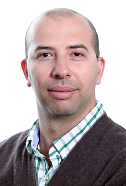 Amro Zayed was awarded the Governor General's Gold Medal in 2007 for his doctoral research on bee popualtion and conservation genetics. He held a Natural Sciences and Engineering Research Council of Canada's Postdoctoral Fellowship at the University of Illinois' Department of Entomology (2006-2008) where he worked on the evolutionary genomics of social insects with Dr. Charles Whitfield. Dr. Zayed then served as a Fellow for the Institute for Genomic Biology's Genomics of Neural & Behavioral Plasticity Theme, led by Dr. Gene Robinson, at the University of Illinois (2008-2009). Dr. Zayed joined York University's Department of Biology as an Assistant Professor in 2009, where he leads an integrative research program on the evolution and genetics of social behavior in insects. Dr. Zayed received the Ontario Government of Research and Innovation's Early Researcher Award in 2010.
Affiliations and Expertise
York University, Ontario, Canada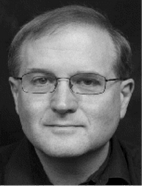 Clement Kent began his studies with mathematics and computing, continued with statistics, stochastic models, and ecology, and ended up doing behavior and population genetics, genomics, and metabolomics. At divers points among these studies he worked in the computing industry, becoming CTO and Vice President of Research. He studied fruit fly genetics and social behavior with Marla Sokolowski and Joel Levine, honeybee population genomics with Amro Zayed, and now works on fruit fly neurobiology with Ulrike Heberlein at the Howard Hughes Medical Institute. In his spare time he likes to garden, do population genomics analyses of social insect genomes, hike, and socialize with social insect researchers.
Affiliations and Expertise
The Janelia Farm Research Campus, Ashburn, VA, USA
Tax Exemption
We cannot process tax exempt orders online. If you wish to place a tax exempt order please
contact us
.
Elsevier.com visitor survey
We are always looking for ways to improve customer experience on Elsevier.com.
We would like to ask you for a moment of your time to fill in a short questionnaire, at the end of your visit.

If you decide to participate, a new browser tab will open so you can complete the survey after you have completed your visit to this website.

Thanks in advance for your time.
Accept
Decline