Experimental Organic Chemistry
1st Edition
Laboratory Manual
Authors:
Joaquín Isac-García
José A. Dobado
Francisco G. Calvo-Flores
Henar Martínez-García
Paperback ISBN: 9780128038932
eBook ISBN: 9780128039359
Published Date: 20th October 2015
Secure Checkout
Personal information is secured with SSL technology.
Free Shipping
Free global shipping
No minimum order.
---
Experimental Organic Chemistry: Laboratory Manual is designed as a primer to initiate students in Organic Chemistry laboratory work. Organic Chemistry is an eminently experimental science that is based on a well-established theoretical framework where the basic aspects are well established but at the same time are under constant development. Therefore, it is essential for future professionals to develop a strong background in the laboratory as soon as possible, forming good habits from the outset and developing the necessary skills to address the challenges of the experimental work.
This book is divided into three parts. In the first, safety issues in laboratories are addressed, offering tips for keeping laboratory notebooks. In the second, the material, the main basic laboratory procedures, preparation of samples for different spectroscopic techniques, Microscale, Green Chemistry, and qualitative organic analysis are described. The third part consists of a collection of 84 experiments, divided into 5 modules and arranged according to complexity. The last two chapters are devoted to the practices at Microscale Synthesis and Green Chemistry, seeking alternatives to traditional Organic Chemistry.
Organizes lab course coverage in a logical and useful way
Features a valuable chapter on Green Chemistry Experiments
Includes 84 experiments arranged according to increasing complexity
Upper level undergraduate students in organic chemistry lab courses
Preface
Chapter 1: Laboratory Safety

1.1 The lab as a safe place
1.2 Personal protective equipment
1.3 Emergency equipment for general purpose
1.4 GHS for classification and labeling of chemicals
1.5 Chemical incompatibility and storage
1.6 Substances with risk of fire and explosion
1.7 Waste treatment and disposal

Chapter 2: Lab Notebook

2.1 Notebook structure
2.2 Experiment report for a practice course
2.3 Some guidelines for keeping a notebook
2.4 Example of an experiment description
2.5 Basic calculations

Chapter 3: Laboratory Equipment

3.1 Introduction
3.2 Manufacture of lab equipment
3.3 Cleaning of glassware
3.4 General-purpose glassware
3.5 Fastening and anchoring
3.6 Pressure and vacuum equipment
3.7 Pressure reactors and hydrogenators
3.8 Other materials

Chapter 4: Basic Laboratory Operations

4.1 Introduction
4.2 Weighing of solids and liquids
4.3 Measurement of liquid volumes or solutions
4.4 Transfer of solids and liquids
4.5 Techniques used in chemical reactions
4.6 Reflux
4.7 Isolation and purification of solids
4.8 Liquid-liquid extraction
4.9 Solid-liquid extraction (Soxhlet)
4.10 Removal of solvents under reduced pressure (rotary evaporator)
4.11 Distillation
4.12 Reactions in an inert atmosphere
4.13 Reaction and removing of gaseous products
4.14 Chromatographic techniques

Chapter 5: Determining Physical and Spectroscopic Properties

5.1 Introduction
5.2 Determining physical properties
5.3 Determining spectroscopic properties
5.4 Preparation of samples for spectroscopy

Chapter 6: Functional-Group Analysis

6.1 Introduction
6.2 Qualitative elemental analysis
6.3 Organoleptic and physical properties
6.4 Classification by solubility (solubility tests)
6.5 Functional-group analysis
6.6 Identification of an unknown substance

Chapter 7: Basic Operation Experiments

7.1 Recrystallization and solubility tests: from water and from organic solvents
7.2 Stirring and decanting: preparing biodiesel from cooking oil
7.3 Simple distillation: isolation of alcohol from wine
7.4 Extraction and "rotary evaporator": obtaining cloves and cinnamon oils
7.5 Liquid-liquid extraction (with centrifuge): isolation of caffeine from soluble coffee
7.6 Liquid-liquid extraction (with separatory funnel): separating components of a mixture
7.7 Reflux, simple, and fractional distillation: ethyl acetate preparation
7.8 Steam distillation and vacuum distillation: isolation of limonene from citrus peel
7.9 Solid-liquid extraction (Soxhlet): sunflower oil from seeds
7.10 TLC and CC chromatography: separation of the pigments from spinach leaf

Chapter 8: Organic Synthesis Experiments

8.1 Alkene oxidation: preparation of adipic acid from cyclohexene
8.2 Dehydration of alcohols: synthesis of cyclohexene from cyclohexanol
8.3 Oxidation of alcohols: 4-chlorobenzoic acid from 4-chlorobenzyl alcohol
8.4 Nucleophilic substitution reactions: synthesis of 1-bromobutane
8.5 Synthesis of an ether: preparation of β-naphthyl methyl ether
8.6 Aromatic electrophilic substitution of an ester: methyl benzoate nitration
8.7 Electrophilic aromatic substitution (SEAr): preparation of a synthetic detergent
8.8 Synthesis of azo dyes: methyl orange
8.9 Auto-oxidation−reduction of aromatic aldehydes: cannizzaro reaction
8.10 Synthesis of α, β-unsaturated ketones: Claisen-Schmidt reaction
8.11 Saponification reaction: preparation of soap from vegetable oil
8.12 Esterification: synthesis of aspirin
8.13 Difunctional compound chemoselectivity: reduction of 4-nitroacetophenone
8.14 Perkin reaction: cinnamic acid synthesis
8.15 Synthesis of imide: preparation of N-(p-chlorophenyl)-maleimide
8.16 Condensation polymerization reaction: synthesis of nylon 6,6
8.17 Radical polymerization: producing polystyrene
8.18 Multistep synthesis of a drug: paracetamol
8.19 Multistep synthesis of an anesthetic: preparation of benzocaine
8.20 Using protecting groups: multistep synthesis of p-nitroaniline

Chapter 9: Advanced Organic Synthesis Experiments

9.1 Reductive amination: producing (±)-α-methylbenzylamme
9.2 Chiral resolution: (±)-α-methylbenzylamme
9.3 Stereospecific synthesis of glycols: preparation of trans-cyclohexane-1,2-diol
9.4 Reactivity of carbenes: preparation of 7,7-dichlorobicyclo [4.1.0] heptane
9.5 Regioselective halogenations: bromation of α-methylstyrene
9.6 Oxidative coupling of alkynes: the Glaser-Eglinton-Hay coupling
9.7 Diels-Alder reactions: butadiene and maleic anhydride
9.8 Wittig reaction: 4-vinylbenzoic acid synthesis
9.9 Grignard reagents: synthesis of triphenylmethanol (triphenylcarbinol)
9.10 Organometallic compounds: synthesis of acetylferrocene
9.11 Chemoselectivity: cinnamaldehyde reduction with LiAlH4
9.12 Electrophilic aromatic substitution (SEAr): 1,4-di-tert-butylbenzene
9.13 Hofmann rearrangement: synthesis of 2-aminobenzoic acid (anthranilic acid)
9.14 Radical coupling: synthesis of pinacol and pinacolone
9.15 Synthesis of a heterocyclic drug: n-butylbarbituric acid
9.16 Transformations of hydroxy ketone: synthesis and reactions of benzoin
9.17 Enamines as reaction intermediates: producing 2-acetylcyclohexanone
9.18 N-Heterocycle synthesis: producing benzotriazol
9.19 Synthesis of macrocycles: preparation of calix[4]pyrrole
9.20 Preparation of a sports dietary supplement: creatine synthesis
9.21 Claisen condensation: synthesis of ethyl acetoacetate
9.22 Terpene transformation: citral conversion in α- and β-ionone
9.23 Carbohydrates: diisopropylidene derivative of glucose
9.24 Preparation of a nucleoside: multistep synthesis of uridine derivative

Chapter 10: Microscale

10.1 Introduction
10.2 The scales in the Organic Chemistry laboratory
10.3 Pros of working at the microscale
10.4 Specific microscale lab equipment
10.5 Microscale laboratory techniques

Chapter 11: Microscale Experiments

11.1 Addition of HX to alkenes: synthesis of 2-bromohexane
11.2 Production of margarine: partial hydrogenation of a vegetable oil with cyclohexene and Pd(C)
11.3 Isomerization of alkenes: derivatives of fumarie acid from maleic acid
11.4 Nucleophilic substitution reaction: ethyl iodide from ethanol
11.5 Methylketone reactivity: acetophenone oxidation with sodium hypochlorite
11.6 Electrophilic aromatic substitution (SEAr): preparation of 4-methyl-3- and 4-methyl-2-nitroacetanilide from 4-methylaniline
11.7 Sandmeyer reaction: 2-iodobenzoic acid synthesis
11.8 Synthesis of a carbohydrate derivative:preparation of 2,3:5,6-di-O-isopropylidene-α-d-mannofuranose
11.9 Free-radical halogenation: 9-bromoanthracene preparation
11.10 Alkylbenzene oxidation: reactivity of alkyl groups in aromatic compounds with KMnO4
11.11 Reduction of anthraquinone: anthrone synthesis
11.12 Compounds for the fragrance industry: ester synthesis
11.13 Tandem transesterification-esterification: wintergreen oil from aspirin tablets
11.14 Polyfunctional molecule reactivity: vanillin transformations
11.15 Multistep synthesis of N-heterocycles: triphenylpyridine preparation
11.16 Synthesis of five-membered heterocycles: 2,5-dimethyl-1-phenylpyrrole by Paal-Knorr reaction

Chapter 12: Green Chemistry

12.1 Introduction
12.2 The 12 principles of Green Chemistry
12.3 Goals of Green Chemistry
12.4 Parameters to evaluate chemical processes
12.5 Green Chemistry for undergraduate laboratories

Chapter 13: Green Chemistry Experiments

13.1 Oxidative cleavage of alkenes: producing adipic acid with H2O2/Na2WO4
13.2 Halogen addition to alkenes: addition of bromine to cyclohexene
13.3 Green epoxidation: cyclohexene reaction with Oxone®
13.4 Acylation of aromatic amines: obtention of acetanilide with acetic acid and Zn
13.5 Solvent-free reductive amination: preparation of dibenzylamine hydrochloride
13.6 Friedel-Crafts alkylation: xylene reaction with 2-bromopropane catalyzed with graphite
13.7 Regiospecific nitration of phenols: obtention of ortho-nitrophenol
13.8 Oxidation of aromatic aldehydes: reaction of benzaldehyde with Oxone®
13.9 Green synthesis of ethers: preparation of benzyl butyl ether
13.10 Synthesis of an acetal in water: preparation of 5,5-bis(hydroxymethyl)-2-phenyl-1,3-dioxane
13.11 Reduction of a ketone alkaline solution: cyclohexanone reaction with NaBH4
13.12 Solvent-free Baeyer–Villiger reaction: oxidation of 4-tert-butylcyclohexanone
13.13 Enzymatic reduction of β-ketoesters: synthesis of chiral ethyl 3-hydroxybutanoate
13.14 C–C Bond forming: suzuki reaction
13.15 C=C Bond formation in the absence of solvent: the Wittig reaction
13.16 Diels-Alder in water: reaction of 9-anthracenemethanol with N-methylmaleimide
13.17 Green synthesis of a p-cymene: preparation of p-cymene from limonene
13.18 Oxidative coupling reaction in water: synthesis of racemic 1,1′-bi-2-naphthol
13.19 Organic compounds from recycled polymer: phthalate derived from PET
13.20 Crosslinked biodegradable polymers: producing slime
13.21 Polymers from renewable raw materials: starch
13.22 Organocatalysis: reaction of 4-nitrobenzaldehyde and dimedone
13.23 Knoevenagel-Pinner reactions in water: synthesis of 7-hydroxy-3-carboxycoumarin
13.24 Biginelli reaction: synthesis of tetrahydropyrimidinone
13.25 Multi-component synthesis in water: Passerini reaction
13.26 Preparation of a dipyrrol derivative in water: meso-diethyl-2,2′-dipyrromethane
13.27 Ionic liquid in water: one-pot 1-butyl-3-methylimidazolium derivative preparation
13.28 Beckmann rearrangement: synthesis of laurolactam from cyclododecanone
13.29 Fluorescent natural product: preparation of 7-hydroxy-4-methyl-2H-chromen-2-one
13.30 Photochemical solid phase: [2+2] cycloaddition of cinnamic acid

Index
No. of pages:

500
Language:

English
Copyright:

© Academic Press

2015
Published:

20th October 2015
Imprint:

Academic Press
Paperback

ISBN:

9780128038932
eBook

ISBN:

9780128039359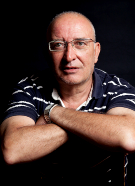 Joaquín García Isac is an Associate Professor in the Department of Organic Chemistry at the University of Granada.
Affiliations and Expertise
Universidad de Granada, Spain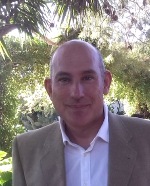 José Antonio Jimenez Dobado received his PhD in Chemistry at the University of Granada in 1994. From 1995 to 1997, he was a postdoctoral fellow at Zurich University and Helsinki University. He joined the Department of Organic Chemistry at the University of Granada as a postdoctoral researcher from 1997 to 1998, Associate Professor from 1998 to 2002, and Profesor since 2003. In that period, he spent also several months at McMaster University and Helsinki University. His area of research is in computational Chemistry, and he directs the Molecular Modelling and Design research group financed (FQM-174) by the Andalusian Government.
Affiliations and Expertise
Universidad de Granada, Spain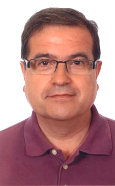 Francisco G. Calvo-Flores
Francisco García Calvo-Flores is a Professor of Organic Chemistry at the University of Granada.
Affiliations and Expertise
Universidad de Granada, Spain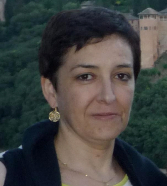 Henar Martínez García is in the Department of Organic Chemistry in the School of Industrial Engineering at the University of Valladolid.
Affiliations and Expertise
Universidad de Valladolid, Spain
Tax Exemption
We cannot process tax exempt orders online. If you wish to place a tax exempt order please
contact us
.
Elsevier.com visitor survey
We are always looking for ways to improve customer experience on Elsevier.com.
We would like to ask you for a moment of your time to fill in a short questionnaire, at the end of your visit.

If you decide to participate, a new browser tab will open so you can complete the survey after you have completed your visit to this website.

Thanks in advance for your time.
Accept
Decline