Exergy Analysis of Heating, Refrigerating and Air Conditioning
1st Edition
Methods and Applications
Authors:
Ibrahim Dincer
Marc A. Rosen
eBook ISBN: 9780124172111
Hardcover ISBN: 9780124172036
Published Date: 12th August 2015
---
Improve and optimize efficiency of HVAC and related energy systems from an exergy perspective. From fundamentals to advanced applications, Exergy Analysis of Heating, Air Conditioning, and Refrigeration provides readers with a clear and concise description of exergy analysis and its many uses.
Focusing on the application of exergy methods to the primary technologies for heating, refrigerating, and air conditioning, Ibrahim Dincer and Marc A. Rosen demonstrate exactly how exergy can help improve and optimize efficiency, environmental performance, and cost-effectiveness. The book also discusses the analysis tools available, and includes many comprehensive case studies on current and emerging systems and technologies for real-world examples.
From introducing exergy and thermodynamic fundamentals to presenting the use of exergy methods for heating, refrigeration, and air conditioning systems, this book equips any researcher or practicing engineer with the tools needed to learn and master the application of exergy analysis to these systems.
Explains the fundamentals of energy/exergy for practitioners/researchers in HVAC&R fields for improving efficiency
Covers environmental assessments and economic evaluations for a well-rounded approach to the subject
Includes comprehensive case studies on both current and emerging systems/technologies
Provides examples from a range of applications – from basic HVAC&R to more diverse processes such as industrial heating/cooling, cogeneration and trigeneration, and thermal storage
Practitioners and R&D engineers in heating, refrigerating, and air conditioning industries.
Preface
Introduction
Part I: Methods and Applications

1: Numerical methods
2: Flow past a stretching sheet

Abstract
2.1 Flow past a linearly stretching sheet
2.2 Flow past a nonlinearly stretching sheet
2.3 Flow past an exponentially stretching sheet
2.4 Flow past an unsteady stretching sheet
2.5 Flow past a curved stretching sheet
2.6 Stagnation point flow of a non-newtonian fluid over a stretching sheet

3: Flow past a shrinking sheet

Abstract
3.1 Flow past a linearly shrinking sheet
3.2 Flow past a nonlinearly shrinking sheet
3.3 Flow past an exponentially shrinking sheet
3.4 Flow past an unsteady shrinking sheet
3.5 Flow past a curved shrinking sheet
3.6 Stagnation-point flow over a shrinking sheet

4: Flow past a flat plate

Abstract
4.1 Flow past a static horizontal plate
4.2 Flow past a moving horizontal plate
4.3 Flow past a static vertical plate
4.4 Flow past a moving vertical plate
4.5 Nanofluid boundary layers over a moving plate
4.6 Unsteady boundary-layer flow caused by an impulsively stretching plate

Part II: Further Applications

5: Flow past a cylinder

Abstract
5.1 Flow past a stretching cylinder
5.2 Flow past a vertical cylinder
5.3 Nanofluid boundary layer over a stretching cylinder

6: Flow past a sphere

Abstract
6.1 Introduction and physical motivation
6.2 Basic equations
6.3 Solution procedure
6.4 Analysis of the result
6.5 Conclusions

7: Flow past a wedge

Abstract
7.1 Forced convection flow past a static wedge
7.2 Forced convection flow past a moving wedge
7.3 Mixed convection flow past a symmetric static/moving wedge
7.4 Non-newtonian fluid flow over a symmetric wedge

Author Index
Subject Index
No. of pages:

400
Language:

English
Copyright:

© Elsevier

2015
Published:

12th August 2015
Imprint:

Elsevier
eBook

ISBN:

9780124172111
Hardcover

ISBN:

9780124172036
Dr. Ibrahim Dincer is full Professor of Mechanical Engineering in the Faculty of Engineering and Applied Science at the University of Ontario Institute of Technology, Canada. He is also Vice President for Strategy of the International Association for Hydrogen Energy (IAHE) and Vice-President of the World Society of Sustainable Energy Technologies (WSSET). Renowned for his pioneering work on sustainable energy technologies, he has authored and co-authored numerous books and book chapters, more than a thousand refereed journal and conference papers, as well as technical reports. He has chaired national and international conferences, symposia, workshops and technical meetings. He has delivered more than 300 keynote and invited lectures. His main research interests include energy conversion and management, hydrogen and fuel cell systems and renewable energy technologies. Dr. Dincer is an active member of various scientific societies, and serves as Editor-in-Chief and Editorial Board member on several international journals, including Elsevier`s International Journal of Hydrogen Energy and Applied Energy. Dr. Dincer has received research, teaching and service awards, including the Premier's Research Excellence Award in Ontario, Canada, in 2004. More recently, he has been identified as one of the 2014, 2015 and 2016 Most Influential Scientific Minds in Engineering. This honor, presented by Thomson Reuters, is given to researchers who rank in the top 1% for number of citations in their subject field in a given year.
Affiliations and Expertise
University of Ontario Institute of Technology (UOIT), Oshawa, Canada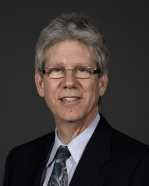 Marc A. Rosen is the Editor-in-Chief of the International Journal of Energy and Environmental Engineering and the founding Editor-in-Chief of Sustainability. He has written numerous books and journal articles. Professor Rosen received the President's Award from the Canadian Society for Mechanical Engineering in 2012. Currently, he is a Professor at the University of Ontario Institute of Technology, where he served as founding Dean of the Faculty of Engineering and Applied Science
Affiliations and Expertise
University of Ontario Institute of Technology, Oshawa, Ontario, Canada
Tax Exemption
We cannot process tax exempt orders online. If you wish to place a tax exempt order please
contact us
.