Essentials of Stem Cell Biology
3rd Edition
Editors:
Robert Lanza
Anthony Atala
Hardcover ISBN: 9780124095038
eBook ISBN: 9780124104273
Published Date: 31st October 2013
---
First developed as an accessible abridgement of the successful Handbook of Stem Cells, Essentials of Stem Cell Biology serves the needs of the evolving population of scientists, researchers, practitioners, and students embracing the latest advances in stem cells. Representing the combined effort of 7 editors and more than 200 scholars and scientists whose pioneering work has defined our understanding of stem cells, this book combines the prerequisites for a general understanding of adult and embryonic stem cells with a presentation by the world's experts of the latest research information about specific organ systems. From basic biology/mechanisms, early development, ectoderm, mesoderm, endoderm, and methods to the application of stem cells to specific human diseases, regulation and ethics, and patient perspectives, no topic in the field of stem cells is left uncovered.
Contributions by Nobel Laureates and leading international investigators
Includes two entirely new chapters devoted exclusively to induced pluripotent stem (iPS) cells written by the scientists who made the breakthrough
Edited by a world-renowned author and researcher to present a complete story of stem cells in research, in application, and as the subject of political debate
Presented in full color with a glossary, highlighted terms, and bibliographic entries replacing references
researchers, grad students, and professionals working with human stem cells in biology, tissue engineering, genetics, cancer research, virology, immunology, and biotechnology
Foreword
Preface
List of Contributors
Part I: Introduction to Stem Cells
Chapter 1. Why Stem Cell Research? Advances in the Field
1.1 The Origins of Stem Cell Technology
1.2 Organizations that Advocate and Support the Growth of the Stem Cell Sector
1.3 Applications of Stem Cells in Medicine
1.4 Challenges to the Use of Stem Cells
For Further Study
Chapter 2. 'Stemness': Definitions, Criteria, and Standards
2.1 What is a Stem Cell?
2.2 Self-Renewal
2.3 Potency
2.4 Clonality
2.5 Definition
2.6 Where do Stem Cells Come from?
2.7 Stem Cells of the Early Embryo
2.8 Ontogeny of Adult Stem Cells
2.9 How are Stem Cells Identified, Isolated, and Characterized?
2.10 Embryonic Stem Cells
2.11 Adult Stem Cells
2.12 Stemness: Progress Toward a Molecular Definition of Stem Cells
Acknowledgments
For Further Study
Chapter 3. Pluripotent Stem Cells from Vertebrate Embryos: Present Perspective and Future Challenges
3.1 Introduction
3.2 Biology of ES and ESL Cells
3.3 Stem Cell Therapy
3.4 Summary
For Further Study
Chapter 4. Embryonic Stem Cells in Perspective
4.1 Embryonic Stem Cells in Perspective
For Further Study
Chapter 5. The Development of Epithelial Stem Cell Concepts
5.1 Introduction
5.2 A Definition of Stem Cells
5.3 Hierarchically Organized Stem Cell Populations
5.4 Skin Stem Cells
5.5 The Intestinal Stem Cell System
5.6 Stem Cell Organization on the Tongue
5.7 Generalized Scheme
5.8 Summary
For Further Study
Part II: Basic Biology and Mechanisms
Chapter 6. Stem Cell Niches
6.1 Stem Cell Niche Hypothesis
6.2 Stem Cell Niches in the Drosophila Germ-Line
6.3 The Germ-Line St
No. of pages:

712
Language:

English
Copyright:

© Academic Press

2014
Published:

31st October 2013
Imprint:

Academic Press
eBook

ISBN:

9780124104273
Hardcover

ISBN:

9780124095038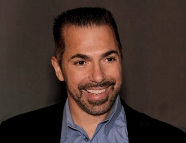 Robert Lanza, M.D. is currently Chief Scientific Officer at Advanced Cell Technology, and Adjunct Professor of Surgical Sciences at Wake Forest University School of Medicine. He has several hundred scientific publications and patents, and over 30 books, including Principles of Tissue Engineering (1st through 4th Editions), Methods of Tissue Engineering, Principles of Cloning (1st and 2nd Editions), Essentials of Stem Cell Biology (1st and 2nd Editions), XENO, Yearbook of Cell & Tissue Transplantation, One World: The Health & Survival of the Human Species in the 21st Century (as editor, with forewords by C. Everett Koop and former President Jimmy Carter), and Medical Science & the Advancement of World Health. Dr. Lanza received his B.A. and M.D. degrees from the University of Pennsylvania, where he was both a University Scholar and Benjamin Franklin Scholar. He is a former Fulbright Scholar, and studied as a student in the laboratory of Richard Hynes (MIT), Jonas Salk (The Salk Institute), and Nobel laureates Gerald Edelman (Rockefeller University) and Rodney Porter (Oxford University). He also worked closely (and coauthored a series of papers) with the late Harvard psychologist B.F. Skinner and heart transplant pioneer Christiaan Barnard. Dr. Lanza's current area of research focuses on the use of stem cells in regenerative medicine.
Affiliations and Expertise
Advanced Cell Technology, MA, USA
The Wake Forest Institute for Regenerative Medicine was the first in the world to engineer and successfully implant an engineered organ in the lab -- bladders. As Director of the Institute, Dr. Atala oversees scientists working on therapies for more than 30 areas of the body, from heart valves and muscle tissue to livers and kidneys. Atala has received the Christopher Columbus Foundation Award, given to a living American who is currently working on a discovery that will significantly affect society. He is listed in Best Doctors in America.
Affiliations and Expertise
Department of Urology, Wake Forest University, Winston-Salem, NC, USA
"…serves the needs of the evolving population of scientists, researchers, practitioners, and students embracing the latest advances in stem cells…From basic biology, early development, ectoderm, mesoderm, endoderm, and methods to the application of stem cells to specific human diseases, regulation and ethics, and patient perspectives, no topic in the field of stem cells is left uncovered."--Anticancer Research 34, 2014
"This book offers a thorough review of current research and therapeutic potential in the field of stem cell biology. The focus is on the therapeutic potential of stem cells, with the discussion of the current state of stem cell knowledge and stem cell therapies in various organs and tissues…any scientists interested in studying the field would benefit from this book's thorough treatment of the subject."Rating: 4 Stars--Doody.com, March 7, 2014