Essays on Developmental Biology Part B, Volume 117
1st Edition
eBook ISBN: 9780128016169
Hardcover ISBN: 9780128013823
Published Date: 23rd March 2016
---
Preface

Essays On Developmental Biology-2016

Chapter One: Epigenetic Regulation by ATP-Dependent Chromatin-Remodeling Enzymes: SNF-ing Out Crosstalk

Abstract
1 Introduction
2 Remodeler Localization Genome-Wide
3 Accessory Subunits in Remodeler Activities
4 Conclusion

Chapter Two: Sea Urchin Morphogenesis

Abstract
1 Skeletal Patterning
2 Ectodermal Patterning Inputs

Chapter Three: Development of the Mammalian Kidney

Abstract
1 Structure–Function: An Overview of the Anatomy and Function of the Kidney
2 From Progenitors to Products: Assembling the Kidney
3 Man Versus Mouse
4 Translating Development Biology: Regenerative Approaches to Kidney Disease
Acknowledgments

Chapter Four: Applied Developmental Biology: Making Human Pancreatic Beta Cells for Diabetics
Chapter Five: The Dishevelled Protein Family: Still Rather a Mystery After Over 20 Years of Molecular Studies

Abstract
1 The Many Functions of Dishevelled's
2 Molecular Features and Interactions of Dishevelled
3 Kinases Associated with Dsh
4 Cellular Levels of Dsh and Redundancy in the Mouse Model
5 A Ciliary Function of Dsh
6 Other Functions of Dsh Family Members?
7 Concluding Remarks
Acknowledgments

Chapter Six: When Family History Matters: The Importance of Lineage Analyses and Fate Maps for Explaining Animal Development

Abstract
1 The Advent of Analyzing Cell Fates
2 Creating Fate Maps
3 Lineage Mapping of Identified Founder Cells
4 Clonal Fate Maps
5 What Have We Learned?
Acknowledgments

Chapter Seven: Frizzled Receptors in Development and Disease

Abstract
1 Introduction
2 Frizzled1, Frizzled2, and Frizzled7
3 Frizzled5 and Frizzled8
4 Frizzled9 and Frizzled10
5 Frizzled4
6 Frizzled3 and Frizzled6
7 Conclusion
Acknowledgments

Chapter Eight: The Developmental Genetics of Vertebrate Color Pattern Formation: Lessons from Zebrafish

Abstract
1 Introduction
2 The Striped Color Pattern of Zebrafish
3 Stripe Formation, a Self-organizing Process Involving the Interaction of All Three Cell Types
4 Developmental Origin of the Three Pigment Cell Types
5 Formation of a Series of Light and Dark Stripes by Patterned Aggregation of Iridophores
6 Genetic and Molecular Regulation of Color Pattern Formation
7 The Role of Tissue Environment in Regulating Color Pattern Formation
8 Evolution of Color Patterns

Chapter Nine: Defining "Development"

Abstract
1 Introduction
2 Should We Try to Define "Development"? No, We Should Not
3 Should We Try to Define "Development"? Yes, We Should
4 Analysis of a Few Possible Definitions of "Development"
5 Conclusion
Acknowledgments

Chapter Ten: Concepts of Cell Lineage in Mammalian Embryos

Abstract
1 Introduction
2 How to Trace Cell Lineage
3 The Classic Experimental Embryology Approach
4 The Rise of "Applied" Genetic Markers
5 Further Refinements for Gene Expression Lineage Tracing
6 Clonal Analysis Within Cell Lineages
7 Mutant Effects on Cell Lineage
8 Final Thoughts
Acknowledgments

Chapter Eleven: Small Peptides as Newcomers in the Control of Drosophila Development

Abstract
1 Introduction
2 smORF Peptides: From Early Discovery to Genome-Wide Profiling
3 The Pgc smORF Peptide Protects the Germline from Embryonic Transcriptional Activation
4 Control of Calcium Intracellular Trafficking by Regulatory Small Peptides
5 Multiple Functions of Mlpt/Tal/Pri smORF Peptides in the Control of Insect Development
6 Insights into the Molecular Function of Pri Peptides
7 Conclusions and Future Challenges
Acknowledgments

Chapter Twelve: Toward a Systems Understanding of Signaling Pathway Function

Abstract
1 Introduction
2 Pathways as Complex Networks
3 Temporal Properties of Signal Transduction
4 Spatial Regulation of Signal Transduction
5 The Importance of Context
6 Conclusion
Acknowledgments

Chapter Thirteen: Implications of Developmental Gene Regulatory Networks Inside and Outside Developmental Biology

Abstract
1 Implications for Causality in Developmental Biology
2 Why Should a Developmental Biologist Care about Gene Regulatory Networks?
3 Implications for Cross-Species Comparative Analysis of Apparently Homologous Developmental Processes
4 Implications for How Body Plans Evolve
5 Implications for Regulatory Genomics
Acknowledgments

Chapter Fourteen: Evo-Devo: Discovery of Diverse Mechanisms Regulating Development

Abstract
1 Discovery of Hox Genes Changed the Field of Developmental Biology
2 Conservation of Hox Genes Led to Identification of Other Families of Conserved Regulatory Genes
3 A Conserved "Genetic Toolkit" Controls the Development of Diverse Species
4 Understanding the Enormous Biodiversity on Our Planet Requires New Approaches
5 Lineage-Specific Genes Remain Understudied
6 Even for Model Systems, Much Remains to Be Learned
7 Life Beyond the Model System
8 More Variation Than Expected: Conserved Traits Controlled by Different Genes and Old Genes Take on New Functions
9 Concluding Remarks
Acknowledgments

Chapter Fifteen: Making the Mouse Blastocyst: Past, Present, and Future

Abstract
1 Introduction
2 What Is the Later Fate of the Inner Cell Mass and Trophectoderm?
3 What Is the Later Fate of the Epiblast and Primitive Endoderm?
4 What Is the Mechanism that Drives the Formation of the ICM and the TE?
5 What Are the Mechanisms Driving Segregation of EPI and PE Within the ICM?
6 Conclusions
Acknowledgments

Chapter Sixteen: Two Decades of Ascidian Developmental Biology: A Personal Research Story

Abstract
1 Muscle Determinant
2 Timing Mechanisms
3 Marine Biological Laboratory at Woods Hole
4 From Halocynthia to Ciona
5 Ciona Genome Project
6 The Ciona System with a Mass of Gene Expression Data
7 On the Origin of Chordates
Acknowledgment

Chapter Seventeen: Lineage Segregation in the Totipotent Embryo

Abstract
1 Introduction
2 Establishment of Totipotency and Pluripotency
3 The First Lineage Segregation

Chapter Eighteen: The Complexities and Unexpected Insights of Developmental Genetic Analysis
Chapter Nineteen: Homeodomains, Hedgehogs, and Happiness
Chapter Twenty: Turning One Cell Type into Another

Abstract
1 Introduction
2 Changing Cell Type in Early Embryos
3 Changing and Not Changing Cell Types in Regeneration
4 Naturally Occurring Changes of Cell Type
5 Changing Cell Type by Brute Force
6 Conclusions

Chapter Twenty-One: Mechanotransduction During Vertebrate Neurulation

Abstract
1 Introduction
2 Forces Operating During Vertebrate Neural Tube Closure
3 Morphogenetic Forces are Generated by Coordinated Cell Polarization
4 Mechanical Stresses can Shape Cells and Create Tissue Polarity
5 Regulation of Transcription by Mechanotransduction During Neurulation
Acknowledgments

Chapter Twenty-Two: Preformation Versus Epigenesis in Early Mammalian Development

Abstract
1 Introduction
2 Egg Asymmetry and How It Affects the First Cleavage Division
3 Is There Evidence for Prepatterning in Development from the 2-Cell Stage to Blastocyst?
4 CODA
Acknowledgments

Chapter Twenty-Three: A Thousand and One Receptor Tyrosine Kinases: Wherein the Specificity?

Abstract
1 Introduction
2 Starting at the Receptor: Multifunctional Phosphotyrosines
3 Intracellular Signaling Dynamics: All Roads Lead to ERK
4 One Context, Two Receptors, Two Responses: PDGF and FGF in the Midface
5 Concluding Remarks
Acknowledgments

Chapter Twenty-Four: The Carnegie Department of Embryology at 100: Looking Forward
Chapter Twenty-Five: Organ Function as a Modulator of Organ Formation: Lessons from Zebrafish

Abstract
1 Introduction
2 Overview of Heart Formation in Zebrafish
3 Intracardiac Forces That Are Required to Shape the Heart
4 Extracardiac Forces and Their Function During Heart Development
5 How Does Force Affect Formation?
6 Implications for Human Heart Development and Disease
7 Summary
Acknowledgments

Chapter Twenty-Six: Organizers in Development

Abstract
1 The "Spemann Organizer"
2 The Notochord and Floor Plate
3 Organizers and Brain Patterning
4 Patterning the Limb
5 Spemann's Experiments on the Lens
6 Common Features Between Organizers?
7 Conclusions
Acknowledgment

Chapter Twenty-Seven: The Soft Touch: Low-Affinity Transcription Factor Binding Sites in Development and Evolution

Abstract
1 Introduction
2 Theory for the Role of Low-Affinity Binding Sites
3 Early Evidence for the Role of Low-Affinity Binding Sites
4 Functional Evidence for the Importance of Low-Affinity Binding Sites from Development
5 Genomic Evidence for the Importance of Low-Affinity Binding Sites
6 Potential Reasons for Abundance of Low-Affinity Transcription Factor Binding Sites
7 Clusters of Low-Affinity Binding Sites Can Lead to Rapid Evolution of Enhancers
8 Conclusions
Acknowledgments

Chapter Twenty-Eight: Developmental Competence for Primordial Germ Cell Fate

Abstract
1 Introduction
2 Acquisition of Developmental Competence
3 Interplay of Signaling Pathways
4 Combinatorial Action of Transcription Factors
5 Transcriptional Enhancer Elements
6 Concluding Remarks
Acknowledgments

Chapter Twenty-Nine: Formation of the Embryonic Head in the Mouse: Attributes of a Gene Regulatory Network

Abstract
1 Assembling the Progenitor Tissues of the Embryonic Head
2 Signaling Activity and Tissue Patterning
3 Lhx1: A Transcriptional Regulator of Head Morphogenesis
4 The Otx2–Lhx1–WNT Cascade
5 The Head Gene Regulatory Network
6 Future Perspectives
Acknowledgments

Chapter Thirty: Developmental Biology: We Are All Walking Mutants
Chapter Thirty-One: A Bespoke Coat for Eggs: Getting Ready for Fertilization

Abstract
1 Introduction
2 ZP and VE Proteins
3 Evolution of ZP Genes
4 ZP Domain
5 Synthesis and Polymerization of ZP Proteins
6 Structure of the ZP
7 ZP Proteins and Fertilization
8 Final Comments
Acknowledgments

Chapter Thirty-Two: Germ Line Mechanics—And Unfinished Business

Abstract
1 Introduction
2 In Context
3 Is Nuage, or Germinal Granules, Essential for Animals Using Acquired Factors for Germ Line Determination?
4 The Broad Utility of Germ Line Factors in Somatic Cells and Cancer
5 Consequences of Early Germ Line Determination
6 Diversity in Mechanisms of Germ Line Formation
7 Final Comments
Acknowledgments

Chapter Thirty-Three: Positional Information and Cell Fate Determination in the Early Drosophila Embryo

Abstract
1 Origin and Formation of the Bicoid Gradient
2 The Information Content of the Bicoid Gradient
3 A Direct Relationship Between Bcd Concentration and Final Pattern?
4 How Much Positional Information Is Relevant?
5 Conclusions

Chapter Thirty-Four: Segment Identity and Cell Segregation in the Vertebrate Hindbrain

Abstract
1 Introduction
2 Vertebrate Hindbrain Segmentation
3 Segment Identity
4 Cell Segregation
5 Summary and Future Perspectives
Acknowledgments

Chapter Thirty-Five: Positional Information and Pattern Formation
Chapter Thirty-Six: The Birth of Animal Development: Multicellularity and the Germline

Abstract
1 Introduction
2 The Origins of Animals
3 Sex and the Origins of Multicellularity
4 What Is the Germline?
5 The Germline–Soma in Simple Animals
6 Why Did Animals Lose Their Ubiquitous Neoblast-Like Cells?
7 How Do Germlines Achieve Immortality?
8 Previous Explanations of Multicellularity
9 Protecting the Germline
10 Conclusions
Acknowledgments

Chapter Thirty-Seven: Pli Selon Pli: Mechanochemical Feedback and the Morphogenetic Role of Contractility at Cadherin Cell–Cell Junctions

Abstract
1 Introduction
2 Cadherins and the Contractile Cytoskeleton
3 The Elements of the System
4 Mechanochemical Feedback Among the Elements of the Cadherin–Actomyosin System
5 Emergent Properties of Mechanochemical Networks
6 Concluding Comments
Acknowledgments

Chapter Thirty-Eight: From Endoderm to Liver Bud: Paradigms of Cell Type Specification and Tissue Morphogenesis

Abstract
1 Distinct Embryonic and Adult Functions for the Same Tissue
2 Pioneer Factors as a Basis for Developmental Competence
3 Independent Progenitor Cell Sources for One Cell Type
4 Combinatorial Inductive Signaling and Alternative Fate Control
5 Connecting Inductive Signaling to Competent States of Chromatin and Cell Fate Control
6 Onset of Morphogenesis
7 The Future of Programming from Embryonic Stem Cells and Other Cell Types

Chapter Thirty-Nine: The Acquisition of Cell Fate in Mouse Development: How Do Cells First Become Heterogeneous?

Abstract
1 Introduction
2 Formation of the TE and Inner Cell Mass
3 What Controls the First Cell Fate Decision?
4 Formation of the EPI and PE
5 What Controls the Second Cell Fate Decision?
6 Early Heterogeneities that Bias Cell Fate
7 How Does Heterogeneity First Arise?
Acknowledgments

Index
---
In 2016 Current Topics in Developmental Biology (CTDB) will celebrate its 50th or "golden" anniversary. To commemorate the founding of CTDB by Aron Moscona (1921-2009) and Alberto Monroy (1913-1986) in 1966, a two-volume set of CTDB (volumes 116 and 117), entitled Essays on Development, will be published by Academic Press/Elsevier in early 2016. The volumes are edited by Paul M. Wassarman, series editor of CTDB, and include contributions from dozens of outstanding developmental biologists from around the world. Overall, the essays provide critical reviews and discussion of developmental processes for a variety of model organisms. Many essays relate the history of a particular area of research, others personal experiences in research, and some are quite philosophical. Essays on Development provides a window onto the rich landscape of contemporary research in developmental biology and should be useful to both students and investigators for years to come.
Covers the area of developmental processes for a variety of model organisms
International board of authors
Part of two 50th Anniversary volumes proving a comprehensive set of reviews edited by Serial Editor Paul M. Wassarman
Researchers in cell, developmental, and molecular biology; genetics.

---
No. of pages:

734
Language:

English
Copyright:

© Academic Press

2016
Published:

23rd March 2016
Imprint:

Academic Press
eBook

ISBN:

9780128016169
Hardcover

ISBN:

9780128013823
---
Praise for the Series:
"Outstanding both in variety and in the quality of its contributions." --Nature

---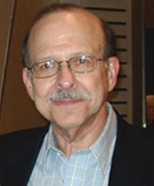 Paul M. Wassarman, the Series Editor of CTDB since 2007, is Professor in the Dept. Developmental and Regenerative Biology at the Icahn School of Medicine at Mount Sinai in New York City. He received a Ph.D. in biochemistry from Brandeis University where he carried out thesis research in the Graduate Dept. Biochemistry with Professor Nathan O. Kaplan. In 1967 Wassarman joined the Division of Structural Studies at the MRC, Laboratory of Molecular Biology in Cambridge, England as a Helen Hay Whitney Foundation Fellow with Sir John C. Kendrew. In 1972 he joined the faculty of the Dept. Biological Chemistry at Harvard Medical School and in 1986 moved to the Roche Institute of Molecular Biology where he was Chair of the Dept. Cell and Developmental Biology and Adjunct Professor in the Dept. Cell Biology, New York University School of Medicine. In 1996 he moved to the Icahn School of Medicine at Mount Sinai where he was the Lillian and Henry M. Stratton Professorial Chair of the Dept. Molecular, Cell, and Developmental Biology. Wassarman has published more than 200 research papers and reviews, dealing primarily with mammalian oogenesis, fertilization, and early embryogenesis.
Affiliations and Expertise
Icahn School of Medicine at Mount Sinai, USA
Tax Exemption
We cannot process tax exempt orders online. If you wish to place a tax exempt order please
contact us
.