Epigenetics in Human Disease
1st Edition
Editors:
Trygve Tollefsbol
Hardcover ISBN: 9780123884152
eBook ISBN: 9780123884169
Published Date: 26th July 2012
---
Epigenetics is one of the fastest growing fields of sciences, illuminating studies of human diseases by looking beyond genetic make-up and acknowledging that outside factors play a role in gene expression. The goal of this volume is to highlight those diseases or conditions for which we have advanced knowledge of epigenetic factors such as cancer, autoimmune disorders and aging as well as those that are yielding exciting breakthroughs in epigenetics such as diabetes, neurobiological disorders and cardiovascular disease. Where applicable, attempts are made to not only detail the role of epigenetics in the etiology, progression, diagnosis and prognosis of these diseases, but also novel epigenetic approaches to the treatment of these diseases. Chapters are also presented on human imprinting disorders, respiratory diseases, infectious diseases and gynecological and reproductive diseases. Since epigenetics plays a major role in the aging process, advances in the epigenetics of aging are highly relevant to many age-related human diseases. Therefore, this volume closes with chapters on aging epigenetics and breakthroughs that have been made to delay the aging process through epigenetic approaches. With its translational focus, this book will serve as valuable reference for both basic scientists and clinicians alike.
Comprehensive coverage of fundamental and emergent science and clinical usage
Side-by-side coverage of the basis of epigenetic diseases and their treatments
Evaluation of recent epigenetic clinical breakthroughs
Researchers working in basic molecular biology, genetics, and clinical therapy who are interested in either the underlying basis of human diseases or novel means to treat human diseases; advanced undergraduate students, graduate students, university researchers, pharmaceutical company and biotechnology researchers interested in drug development and therapies.
Preface
Contributors
Chapter 1. Epigenetics of Human Disease
1.1 Introduction
1.2 Epigenetic Variation Methods
1.3 Cancer Epigenetics
1.4 Epigenetics of Neurological Disease
1.5 Autoimmunity and Epigenetics
1.6 Human Imprinting Disorders
1.7 Epigenetics of Obesity
1.8 Diabetes: The Epigenetic Connection
1.9 Epigenetics and Allergic Disorders
1.10 Cardiovascular Disease and Epigenetics
1.11 Epigenetics of Human Infectious Diseases
1.12 Reproductive Disorders and Epigenetic Aberrations
1.13 Stem Cell Epigenetics in Human Disease
1.14 Epigenetics of Aging and Age-Associated Diseases
1.15 Conclusion
References
Chapter 2. Methods and Strategies to Determine Epigenetic Variation in Human Disease
2.1 Introduction
2.2 DNA Methylation Analysis
2.3 Histone Modification Analysis
2.4 Non-Coding RNA Analysis: MicroRNA
2.5 Analysis of Genome DNA Replication Program Based on DNA Replication Timing
2.6 Strategy for Epigenomic Investigation Based on Chromosomal Band Structures
2.7 Overview of Recent Epigenetic genome-Wide or Bioinformatic Studies and Strategies
2.8 General Overview and Future Perspective
References
Chapter 3. DNA Methylation Alterations in Human Cancers
3.1 Introduction: Biological Roles of DNA Methylation
3.2 DNA Methylation Alterations in Human Cancers
3.3 Aberrant DNA Methylation in Precancerous Conditions Associated with Chronic Inflammation, Persistent Viral Infection and Smoking
3.4 Abnormal Expression of DNMTs in Human Cancers
3.5 Mutations, Polymorphism and Splicing Alterations of DNMTs and Human Cancers
3.6 Signal Pathways Affecting DNA Methylation Status During Tumorigenesis
3.7 DNA Methylation and Histone Modifications
3.8 Subclassification of Human Cancers Ba
No. of pages:

592
Language:

English
Copyright:

© Academic Press

2012
Published:

26th July 2012
Imprint:

Academic Press
eBook

ISBN:

9780123884169
Hardcover

ISBN:

9780123884152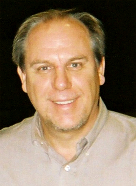 Professor of Biology, University of Alabama at Birmingham, Birmingham, AL. Dr. Tollefsbol is a Professor of Biology and a Senior Scientist in the Center for Aging, Comprehensive Cancer Center, Nutrition Obesity Research Center, and the Comprehensive Diabetes Center at the University of Alabama at Birmingham (UAB). He is Director of the UAB Cell Senescence Culture Facility which he established in 1999 and a Steering Committee Member of the UAB Center for Aging. Dr. Tollefsbol trained as a Postdoctoral Fellow and Assistant Research Professor with members of the National Academy of Science at Duke University and the University of North Carolina. He earned doctorates in molecular biology and osteopathic medicine from the University of North Texas Health Sciences Center and his bachelor's degree in Biology from the University of Houston. He has received prior funding from the NIA, NCI, NHLBI, NIMH and other federal institutes as well as the Glenn Foundation for Medical Research, Susan G. Komen for the Cure, the American Federation for Aging Research (AFAR), and the American Institute for Cancer Research (AICR) among many other sources. The Glenn Foundation for Medical Research funding was unsolicited and was awarded to Dr. Tollefsbol for lifetime contributions to the field of aging. In 2006 Dr. Tollefsbol was selected and highlighted as part of the 25th anniversary of the AFAR for significant contributions to aging research. Dr. Tollefsbol's research interests have covered a wide range of topics such as aging, epigenetics, nutrition, cancer, telomerase, and caloric restriction. Work from his laboratory has been featured in Women's Health magazine, Shape magazine, and the AICR Newsletter and Dr. Tollefsbol has been a Scientist in the Spotlight in ScienceNow. Currently he serves as an Associate Editor for Frontiers in Epigenomics and is on the Editorial Boards of the international journals Open Longevity Science, Epigenetics of Diabetes and Obesity, Molecular Biot
Affiliations and Expertise
Professor of Biology, University of Alabama at Birmingham, AL, USA
"This volume constitutes a comprehensive survey of the emerging field of epigenetics in the etiology, progression, diagnosis, prognosis and treatment of human diseases… With its translational focus, this book will serve as valuable reference for both basic scientists and clinicians alike."--Anticancer Research, Volume 33, Issue no. 5, May 2013
"This book covers a huge range of topics, from early life effects on adult disease to epigenetic changes occurring with aging and senescence. Especially pertinent are the several chapters on epigenetic treatments for disease including drugs, miRNA/siRNA, natural substances and foods. With up to date coverage of an ever expanding field, Epigenetics in Human Disease will be a great resource for clinicians, researchers and students."--Craig Cooney, Investigator, Research Service, Veteran's Affairs Medical Center, Little Rock, AR & Affiliate Scientist, Nanotechnology Center, University of Arkansas, Little Rock, AR