Engineering Materials 2
1st Edition
An Introduction to Microstructures, Processing and Design
Authors:
Michael Ashby
D.R.H. Jones
eBook ISBN: 9781483297217
Published Date: 3rd October 2014
---
Metals. Metals. Metal structures. Equilibrium constitution and phase diagrams. Case studies in phase diagrams. The driving force for structural change. Kinetics of structural change I: Diffusive transformations. Kinetics of structural change II: Nucleation. Kinetics of structural change III: Displacive transformations. Case studies in phase transformations. The light alloys. Steels I. Carbon steels. Steels II. Alloy steels. Case studies in steels. Production, forming and joining of metals. Ceramics and Glasses. Ceramics and glasses. Structure of ceramics. The mechanical properties of ceramics. The statistics of brittle fracture and case study. Production, forming and joining of ceramics. Special topic: cements and concretes. Polymers and Composites. Polymers and composites. The structure of polymers. Mechanical behaviour of polymers. Production, forming and joining of polymers. Composites: fibrous, particulate and foamed. Special topic: wood. Designing with Metals, Ceramics, Polymers and Composites: Design with materials. Case studies in design. Appendices. Teach yourself phase diagrams. Examples, symbols and formulae. Index.
265 illus.
---
Provides a thorough explanation of the basic properties of materials; of how these can be controlled by processing; of how materials are formed, joined and finished; and of the chain of reasoning that leads to a successful choice of material for a particular application. The materials covered are grouped into four classes: metals, ceramics, polymers and composites. Each class is studied in turn, identifying the families of materials in the class, the microstructural features, the processes or treatments used to obtain a particular structure and their design applications. The text is supplemented by practical case studies and example problems with answers, and a valuable programmed learning course on phase diagrams.
For students, lecturers and practising engineers in all fields of engineering and materials science.
---
No. of pages:

369
Language:

English
Copyright:

© Pergamon

1987
Published:

3rd October 2014
Imprint:

Pergamon
eBook

ISBN:

9781483297217
---
@qu:...unique and interesting...It contains good illustrations, useful information in tabular form, and references for background reading and for further reading...The book is highly recommended as a textbook for a second course in engineering materials. It is also recommended as a reference book for practicing engineers and for libraries. @source:Applied Mechanics Review, Volume 40, Number 8 @qu:An excellent approach to the subject with a good selection of case studies to aid understanding of theory. @source:M R Cochrane, Department of Materials Technology, Brunel University @qu:A quick review of the book gives an excellent impression of clarity, detail and copious quantities of case study material. I will recommend it to Materials Science students, for lecture and tutorial work, and to service taught engineers. I would estimate that, as with Engineering Materials you will enjoy high sales for this volume. @source:Dr M P Ansell, School of Materials Science, University of Bath @qu:We have used volume 1 as a course text for a long while and it has been most successful. But we have long felt the need for a second volume to cover the topics which are now included in the new book. The approach adopted is most suitable to our needs, and we can expect that both volumes will be extensively used by our students. @source:Dr B E Powell, Department of Mechanical Engineering, Portsmouth Polytechnic @qu:I have found the text most stimulating and interesting to read. It is undoubtedly far superior to any other textbooks aimed at this particular type of student. I shall be strongly recommending its purchase particularly in view of the lively case studies. @source:Dr D G McCartney, Department of Materials Science and Engineering, University of Liverpool @qu:An extremely well written text book incorporating the latest concepts in Materials Engineering. The interdisciplinarity of the book is excellent. @source:Professor Pradeep Rohatgi, University of Wisconsin @qu:Delightful work. Great insight. Very well written both as a textbook and as a reference source in interdisciplinary research. @source:D Krajcinovic, University of Illinois at Chicago @qu:An excellent text with good engineering content. Admirable value for money. @source:D L Atherton, Queens University @qu:Excellent books... @source:Gopal S Reuankar, St Ambrose University, Davenport @qu:Excellent reference books. Used to generate lectures. Very practical approach. @source:Fred Hoppe, Kansas State University @qu:High quality, well-written, interesting and analytical...Good section on costs. Excellent case studies and phenomenology. Practical. @source:Edward L Widener, P. E., Purdue University @qu:They are admirable books: the provision of 'Aids and Demonstrations' in Volume 1 to assist class teaching is extremely helpful. It is helpful to have answers for the problems. @source:Professor A G Atkins, Department of Engineering, The University of Reading @qu:A most useful book for engineering students and complements the first text by these authors. @source:Dr R T Derricott, School of Engineering, Wolverhampton Polytechnic @qu:This book is worth its price and it is only a matter of time for it to become yet another bestseller from these authors. It is one of those which one can say without any hyperbole that multiple copies of it should be in every engineering library. @source:Journal of Mechanical Working Technology @qu:A most useful book for engineering students which complements the first text by these authors. @source:Dr Derricott, Wolverhampton Polytechnic @qu:This book may be strongly recommended for addition to the personal collection of those who value good reading in materials science technology and design. It must certainly be added to technical libraries. The Pergamon Press must be richly congratulated for bringing out this book by two of the most accomplished material scientists of today. @source:Journal of Electrochem. Soc. India @qu:No one has realized the importance of studying natural materials more than Ashby - what a debt materials sciences owes to this outstanding scientist. His two textbooks written with Jones, Engineering Materials 1 and 2, are still amongst the best available. @source:British Book News
---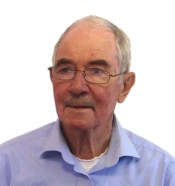 Royal Society Research Professor Emeritus at Cambridge University and Former Visiting Professor of Design at the Royal College of Art, London, UK
Mike Ashby is sole or lead author of several of Elsevier's top selling engineering textbooks, including Materials and Design: The Art and Science of Material Selection in Product Design, Materials Selection in Mechanical Design, Materials and the Environment, and Materials: Engineering, Science, Processing and Design. He is also coauthor of the books Engineering Materials 1&2, and Nanomaterials, Nanotechnologies and Design.
Affiliations and Expertise
Royal Society Research Professor Emeritus, University of Cambridge, and Former Visiting Professor of Design at the Royal College of Art, London
Affiliations and Expertise
Department of Engineering, University of Cambridge, Trumpington Street, Cambridge, CB2 8PZ
Tax Exemption
We cannot process tax exempt orders online. If you wish to place a tax exempt order please
contact us
.