Engine Testing
4th Edition
The Design, Building, Modification and Use of Powertrain Test Facilities
Authors:
A. J. Martyr
M A PLINT
Hardcover ISBN: 9780080969497
eBook ISBN: 9780080969503
Imprint: Butterworth-Heinemann
Published Date: 5th March 2012
---
Engine Testing is a unique, well-organized and comprehensive collection of the different aspects of engine and vehicle testing equipment and infrastructure for anyone involved in facility design and management, physical testing and the maintenance, upgrading and trouble shooting of testing equipment. Designed so that its chapters can all stand alone to be read in sequence or out of order as needed, Engine Testing is also an ideal resource for automotive engineers required to perform testing functions whose jobs do not involve engine testing on a regular basis. This recognized standard reference for the subject is now enhanced with new chapters on hybrid testing, OBD (on-board diagnostics) and sensor signals from modern engines.
One of few books dedicated to engine testing and a true, recognized market-leader on the subject
Covers all key aspects of this large topic, including test-cell design and setup, data management, and dynamometer selection and use, with new chapters on hybrid testing, OBD (on-board diagnostics) and sensor signals from modern engines
Brings together otherwise scattered information on the theory and practice of engine testing into one up-to-date reference for automotive engineers who must refer to such knowledge on a daily basis
Automotive engineers assigned to install and manage test equipment although it is not their main job; Test facility managers, engine and component designers, test engineers, lab technicians, and emission technicians; Graduate students and researchers involved in engine testing.
Foreword to the Fourth Edition
About the Authors
Introduction
Chapter 1. Test Facility Specification, System Integration, and Project Organization
Introduction: The Role of the Test Facility
Part 1. The Specification of Test Powertrain Facilities
Part 2. Multidisciplinary Project Organization and Roles
Summary
Chapter 2. Quality and H&S Legislation and Management, Type Approval, Test Correlation, and Reporting of Results
Test Facility Efficiency and Quality Certification
Management Roles
Work Scheduling
Health & Safety (H&S) Legislation, Management, and Risk Assessment
Common Hazards in All Powertrain Facilities
Risk Analysis
Management and Supervision of University Test Facilities
Use and Maintenance of Test Cell Log Books
Test Execution, Analysis, and Reporting
Determination of Cause and Effect
Key Life Testing
Vehicle and Vehicle Systems Type Approval, Homologation, and Confirmation of Production
Cell-to-Cell Correlation
End-of-Life Vehicles (ELV) Directive
Power Test Codes and Correction Factors
Statistical Design of Experiments
Useful Websites and Regulations
Further Reading
Chapter 3. The Test Cell as a Thermodynamic System
Introduction
The Energy Balance of the Engine
Diversity Factor and the Final Specification of a Facility Energy Balance
Common or Individual Services in Multi-Cell Laboratories?
Summary
Further Reading
Chapter 4. Powertrain Test Facility Design and Construction
Part 1. Cell Types, Sizes, and Layout
Part 2. Cell Contents and Fittings
Part 3. Test Cell Roles and their Special Features
Part 4. Fire Safety and Fire Suppression in Test Facilities: European Atex Codes Applied to Engine Test Cells
Useful Websites
Chapter 5. Electrical Design Requirements of
No. of pages:

600
Language:

English
Copyright:

© Butterworth-Heinemann

2012
Published:

5th March 2012
Imprint:

Butterworth-Heinemann
Hardcover

ISBN:

9780080969497
eBook

ISBN:

9780080969503
Paperback

ISBN:

9780081013205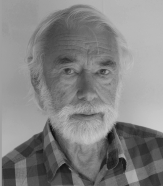 A.J. Martyr has held senior technical positions with several of the major test plant manufacturers and consultancy firms over the last 40 years. He is now Honorary Visiting Professor of Powertrain Engineering at Bradford University. M.A.Plint died in November 1998, four days after the publication of the second edition and after a long and distinguished career in engineering and authoriship.
Affiliations and Expertise
Test industry expert with 40+ years' experience, most recently with AVL, UK
Affiliations and Expertise
Former Lead Test Engineer, AVL Engine Instrumentation and Test Systems, UK