Encyclopedia of the Eye
1st Edition
Editors:
Joseph Besharse
Reza Dana
Editor-in-Chiefs:
Darlene Dartt
Hardcover ISBN: 9780123741981
eBook ISBN: 9780123742032
Published Date: 30th April 2010
---
As the first comprehensive reference for the eye, its support structures, diseases, and treatments, Encyclopedia of the Eye is an important resource for all visual scientists, ophthalmologists, and optometrists, as well as researchers in immunology, infectious disease, cell biology, neurobiology and related disciplines. This four-volume reference is unique in its coverage of information on all tissues important for vision, including the retina, cornea and lens. It also covers the physiological and pathophysiologic processes that affect all eye tissues.
This Encyclopedia is invaluable for graduate students and postdoctoral fellows who are seeking an introduction to an area of eye research. Each chapter explains the basic concepts and provides references to relevant chapters within the Encyclopedia and more detailed articles across the wider research literature. The Encyclopedia is also particularly useful for visual scientists and practitioners who are researching a new area, seeking deeper understanding of important research articles in fields adjacent to their own, or reviewing a grant outside their immediate area of expertise.
Written by experts at a level that permits students to grasp key elements of a specific subject
Provides an entryway into the major features of current eye research
No other source puts this much information, so well-indexed and with so many helpful full color figures and graphics, in the hands of the ophthalmic scientist
This encyclopedia is invaluable for graduate students and postdoctoral fellows who are seeking an introduction to an area of eye research
Article Title Lead Author
1 Adaptive immune system and the eye: mucosal immunity, Austin Mircheff
2 Adaptive Immune System and the eye: T Cell-mediated immunity, Kyle McKenna
3 Innate Immune System and the eye, Meredith Gregory-Ksander
4 Role of Complement in Ocular Immune Response, Nalini Bora
5 Dynamic Immunoregulatory Processes that Sustain Immune Privilege in the Eye, Jerry Niederkorn
6 Immunosuppressive and Anti-Inflammatory Molecules that maintain Immune privilege of the Eye, Andy Taylor
7 Antigen Presenting Cells in the Eye and Ocular Surface, Pedram Hamrah
8 Angiogenesis in the Eye, Claus Cursiefen
9 Dry Eye: An Immune-Based Inflammation, Michael E. Stern
10 Penetrating Keratoplasty, D F P Larkin
11 Immunopathogenesis of HSV Keratitis, Robert Hendricks
12 Immunopathogenesis of Onchocerciasis (River Blindness), Eric Pearlman
13 Immunopathogenesis of Pseudomonas Keratitis, Linda Hazlett
14 Pathogenesis and Immunology of Bacterial Endophthalmitis, Mike Gilmore
15 Immunobiology of Acanthamoeba Keratitis, Jerry Niederkorn
16 Immunopathogenesis of Experimental Uveitic Diseases, Rachel Caspi
17 Pathogenesis of Uveitis in Humans, John Forrester
18 Immunobiology of Age-related Macular Degeneration, Rafael Ufret-Vincenty
19 Molecular and Cellular Mechanisms in Allergic Conjunctivitis, Virginia Calder
20 Immunobiology of Uveal Melanoma, Martine Jager
22 Pathogenesis of Fungal Keratitis, Eric Pearlman
23 Lens Structure, David Beebe
24 Lens determination and induction, Richard Lang
25 Lens fiber cell differentation, Michael Robinson
28 Normal age-related changes - crystallin modifications, lens hardening, Kirsten Lampi
30 Lens regeneration, Panagiotis Tsonis
31 Structure and evolution of the crystallins, Graeme
No. of pages:

2344
Language:

English
Copyright:

© Academic Press

2010
Published:

30th April 2010
Imprint:

Academic Press
Hardcover

ISBN:

9780123741981
eBook

ISBN:

9780123742032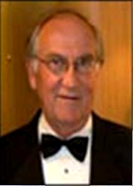 Dr. Besharse is currently The Marvin Wagner Professor and Chair of the Department of Cell Biology, Neurobiology and Anatomy at the Medical College of Wisconsin. He received his BA degree from Hendrix College (Conway, Arkansas) and MA and PhD degrees from Southern Illinois University. After a brief period on the faculty at Old Dominion University in Virginia, he moved to Columbia University as a post-doctoral fellow in retinal research. He was appointed to the faculty of Department of Cell Biology and Anatomy at Emory University School of Medicine in 1977, becoming full professor in 1984. He assumed the position of Professor and Chair of Anatomy and Cell Biology at the University Kansas School of Medicine (Kansas City) in 1989 and moved on to his present position at Medical College of Wisconsin in 1997. Dr. Besharse's research has focused on membrane turnover, circadian clocks, and microtubule-based transport in photoreceptors with special attention to fundamental pathways that are disrupted in photoreceptor degenerative diseases. His research has been continuously funded by the National Institutes of Health since 1978. In addition to his roles as Department Chair and a principal investigator, he directs an NIH funded training program in Vision Science. Dr. Besharse is a past member of the editorial boards of Investigative Ophthalmology and Vision Science and Vision Neuroscience and served as the Retina Section Editor of Experimental Eye Research. He has served as a Trustee of the Association for Research in Vision and Ophthalmology, and has served two full terms as a member of two different NIH study sections. Among his awards are the Alcon Research Award for outstanding research in Vision Science (1993), the Alumni Achievement Award from Southern Illinois University (1998) and the Distinguished Service Award from the Association for Research in Vision and Ophthalmology (2005). He is a Gold Fellow of ARVO.
Affiliations and Expertise
Dept of Cell Biology, Neurobiology and Anatomy, Medical College of Wisconsin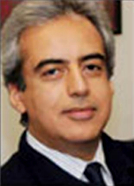 In addition to his role as Senior Scientist and Co-Director at the Schepens Eye Research Institute, Dr. Reza Dana holds the Claes H. Dohlman Chair in Ophthalmology at Harvard Medical School. He is Director of the Cornea & Refractive Surgery Service at the Massachusetts Eye & Ear, and serves as the Vice Chairman of the Harvard Department of Ophthalmology and Associate Chief of Ophthalmology for Academic Programs at Massachusetts Eye and Ear. After graduating Summa Cum Laude from St. Paul's School in New Hampshire, he completed his bachelor's (Phi Beta Kappa), graduate, and medical education at Johns Hopkins University. He performed his residency in Ophthalmology at the Illinois Eye and Ear Infirmary in Chicago, followed by a clinical fellowship in Cornea and External Diseases at the Wills Eye Hospital in Philadelphia. Reza then completed additional fellowship training in Immunology and Uveitis at the Massachusetts Eye and Ear Infirmary, and in Ocular and Transplantation Immunology at the Schepens Eye Research Institute. Dr. Dana also holds a Master of Science degree in Management from Harvard University. Reza has been a member of the full-time Harvard faculty since 1995. As a clinician-scientist, he has a particular interest in the molecular and cellular mechanisms of inflammation as they pertain to the ocular surface and anterior segment pathologies, including dry eye, allergy, wound healing responses, and transplant rejection.
Affiliations and Expertise
Schepens Eye Research Institute, Boston, MA, USA
About the
Editor-in-Chief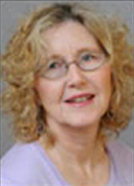 Senior Scientist, The Harold F. Johnson Research Scholar, and Senior Scientist, Schepens Eye Research Institute; Associate Professor, Department of Ophthalmology, Harvard Medical School, Boston, MA, USA. At the Schepens Eye Research Institute Dr. Dartt served as the Acting Director of Research and the Director of Scientific Affairs for ten years. She received her AB degree from Barnard College (Columbia University) in New York City and her PhD from the Department of Physiology at the University of Pennsylvania in Philadelphia. After post-doctoral fellowships at the University of Copenhagen, Denmark, and Tufts University School of Medicine in Boston, Dr. Dartt joined the Schepens Eye Research Institute in 1985. Her primary research interest is the neural regulation of tear production. Her research focuses on the signaling pathways used by nerves and growth factors in the lacrimal gland and conjunctival goblet cells to induce secretion and proliferation and how dysregulation of these pathways can lead to dry eye syndromes in mouse models and humans, particularly after refractive surgery. She has been continuously funded by NIH since 1980 for this work. Dr. Dartt directs the Institute's Department of Defense Research Program and chaired four Military Vision Research Symposia. She served on and chaired the ARVO Cornea Program Planning Committee and served on the Members in Training Committee. She was a founding member, a member of the organizing committee, and more recently Treasurer for the Tear Film and Ocular Surface Society. She has been on the organizing committee for the three Biennial Cornea Conferences in Boston, MA. She served as Vice-President for North America for the International Society for Eye Research and a Councilor for the International Society for Contact Lens Wear. She is on the Editorial Board for Investigative Ophthalmology and Visual Science, Experimental Eye Research, and The Ocular Surface. She served on the Review Panel for Fight For Sight and
Affiliations and Expertise
Schepens Eye Research Institute, Boston, MA, USA
"The excellent pedagogical quality of the figures is well-integrated with the text. The Eye has fulfilled the Editors' plan to provide a modern reference work that covers the basic science of the eye, and provides the reader with easily understandable articles. With regard to their plan to make the reference work accessible to a wide variety of students, researchers, engineers, optometrists and ophthalmologists, The Eye is a testimony that they succeeded in their quest…The editors and the contributors are to be congratulated for providing the eye community with a useful and recommended reference book." --Graefes Arch Clin Exp Ophthalmol, 2011