Encyclopedia of Human Behavior
2nd Edition
Editor-in-Chiefs:
Vilayanur Ramachandran
Hardcover ISBN: 9780123750006
eBook ISBN: 9780080961804
Published Date: 2nd March 2012
---
The Encyclopedia of Human Behavior, Second Edition is an award-winning three-volume reference on human action and reaction, and the thoughts, feelings, and physiological functions behind those actions. Presented alphabetically by title, 300 articles probe both enduring and exciting new topics in physiological psychology, perception, personality, abnormal and clinical psychology, cognition and learning, social psychology, developmental psychology, language, and applied contexts.
Written by leading scientists in these disciplines, every article has been peer-reviewed to establish clarity, accuracy, and comprehensiveness. The most comprehensive reference source to provide both depth and breadth to the study of human behavior, the encyclopedia will again be a much-used reference source. This set appeals to public, corporate, university and college libraries, libraries in two-year colleges, and some secondary schools.
Carefully crafted, well written, and thoroughly indexed, the encyclopedia helps users—whether they are students just beginning formal study of the broad field or specialists in a branch of psychology—understand the field and how and why humans behave as we do.
Named a 2013 Outstanding Academic Title by the American Library Association's Choice publication
Concise entries (ten pages on average) provide foundational knowledge of the field
Each article features suggested further readings, a list of related websites, a 5-10 word glossary and a definition paragraph, and cross-references to related articles in the encyclopedi
Newly expanded editorial board and a host of international contributors from the United States, Australia, Belgium, Canada, France, Germany, Ireland, Israel, Japan, Sweden, and the United Kingdom
Undergraduate and graduate students in psychology and the behavioral sciences, as well as researchers in various psychological subdisciplines and psychiatry; the encyclopedia is also useful for the lay public who may have an interest in topics related to human behavior
Editorial Advisory Board
About the Editor-in-Chief
About the Editorial Advisory Board
Reviewers
Preface
Permission Acknowledgments
Article Titles
Academic Achievement
Importance of Academic Achievement
Indicators of Academic Achievement
Predictors of Academic Achievement
Equal Opportunities and Academic Achievement
See also
Glossary
Further Reading
Addictions and Adolescence
Introduction
Developmental Issues
Applicability of Addiction Diagnostic Criteria for Adolescents
Three Adolescent Addictive Disorders
Nicotine Dependence
Epidemiology
Etiology
Other Substances Use Disorders (Excluding Nicotine)
Pathological Gambling
Summary
See also
Glossary
Further Readings
Relevant Websites
Adolescence
Primary Changes in Adolescence
Contextual Areas of Interest Regarding Adolescent Development
Summary
See also
Further Reading
Adrenal Glands
Introduction
Anatomy and Physiology of the Adrenal Gland
Disorders of the Adrenal Cortex
Summary
See also
Glossary
Further Reading
Aggression
What Is Aggression?
Why Do We Use Aggression?
What Causes Aggression?
What Reduces Aggression?
Conclusion
See also
Glossary
Further Reading
Relevant Websites
Aging and Cognition
Introduction
Declarative Memory
Nondeclarative Memory
Executive Function
Decision-Making
Processing Speed
The Relationship Among Cognitive Functions
Cognitive Rehabilitation: Behavioral Interventions and Their Impact on Cognition
See also
Glossary
Further Reading
Aging and the Brain
Major Neuronal
No. of pages:

2518
Language:

English
Copyright:

© Academic Press

2012
Published:

2nd March 2012
Imprint:

Academic Press
Hardcover

ISBN:

9780123750006
eBook

ISBN:

9780080961804
About the
Editor-in-Chief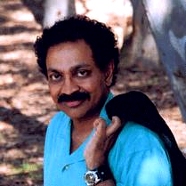 V. S. Ramachandran is Director of the Center for Brain and Cognition and Distinguished Professor with the Psychology Department and Neurosciences Program at the University of California, San Diego, and Adjunct Professor of Biology at the Salk Institute. Ramachandran initially trained as a doctor and subsequently obtained a Ph.D. from Trinity College at the University of Cambridge. Ramachandran's early work was on visual perception but he is best known for his experiments in behavioral neurology which, despite their apparent simplicity, have had a profound impact on the way we think about the brain. He has been called "The Marco Polo of neuroscience" by Richard Dawkins and "The modern Paul Broca" by Eric Kandel. In 2005 he was awarded the Henry Dale Medal and elected to an honorary life membership by the Royal Institution of Great Britain, where he also gave a Friday evening discourse (joining the ranks of Michael Faraday, Thomas Huxley, Humphry Davy, and dozens of Nobel Laureates). His other honors and awards include fellowships from All Souls College, Oxford, and from Stanford University (Hilgard Visiting Professor); the Presidential Lecture Award from the American Academy of Neurology, two honorary doctorates, the annual Ramon Y Cajal award from the International Neuropsychiatry Society, and the Ariens-Kappers medal from the Royal Netherlands Academy of Sciences. In 2003 he gave the annual BBC Reith lectures and was the first physician/psychologist to give the lectures since they were begun by Bertrand Russel in 1949. In 1995 he gave the Decade of the Brain lecture at the 25th annual (Silver Jubilee) meeting of the Society for Neuroscience. In 2010 he delivered the annual Jawaharlal Nehru memorial lecture in New Delhi, India. Most recently the President of India conferred on him the second highest civilian award and honorific title in India, the Padma Bhushan. And TIME magazine named him on their list of the 100 most influential people in the world in 2011.
Affiliations and Expertise
Director, Center for Brain and Cognition, and Professor, Psychology Department and Neurosciences Program, University of California, San Diego; Adjunct Professor of Biology, Salk Institute for Biological Studies, CA, USA
CHOICE Outstanding Academic Titles, 2013, American Library Association
"The second edition of this reference work…has been thoroughly revised, expanded, and brought up to date. It deserves the highest praise…The clearly written entries offer readers succinct definitions and significant insights into each topic." --Choice, July 2013
"With his simple, creative and innovative ideas, V.S. Ramachandran is changing how our brains think about our minds" --Thomas Insel, Director of the National Institutes of Mental Health in TIME Magazine