Encyclopedia of Forensic Sciences
2nd Edition
Editor-in-Chiefs:
Jay Siegel
Pekka Saukko
Hardcover ISBN: 9780123821652
eBook ISBN: 9780123821669
Published Date: 22nd February 2013
---
Forensic science includes all aspects of investigating a crime, including: chemistry, biology and physics, and also incorporates countless other specialties. Today, the service offered under the guise of "forensic science' includes specialties from virtually all aspects of modern science, medicine, engineering, mathematics and technology. The Encyclopedia of Forensic Sciences, Second Edition is a reference source that will inform both the crime scene worker and the laboratory worker of each other's protocols, procedures and limitations.
Written by leading scientists in each area, every article is peer reviewed to establish clarity, accuracy, and comprehensiveness. As reflected in the specialties of its Editorial Board, the contents covers the core theories, methods and techniques employed by forensic scientists – and applications of these that are used in forensic analysis.
This 4-volume set represents a 30% growth in articles from the first edition, with a particular increase in coverage of DNA and digital forensics
Includes an international collection of contributors
The second edition features a new 21-member editorial board, half of which are internationally based
Includes over 300 articles, approximately 10pp on average
Each article features a) suggested readings which point readers to additional sources for more information, b) a list of related Web sites, c) a 5-10 word glossary and definition paragraph, and d) cross-references to related articles in the encyclopedia
Available online via SciVerse ScienceDirect. Please visit www.info.sciencedirect.com for more information
This new edition continues the reputation of the first edition, which was awarded an Honorable Mention in the prestigious Dartmouth Medal competition for 2001. This award honors the creation of reference works of outstanding quality and significance, and is sponsored by the RUSA Committee of the American Library Association
Forensic practitioners (both at the crime scene and in the lab); university libraries with forensic and criminal justice programs and public libraries
Editors-in-Chief: Biographies
Senior Editor: Biography
Section Editors
Preface to the Second Edition
Introduction
Permission Acknowledgments
Volume 1: A – B
Anthropology/Odontology
Animal Effects on Bones
Introduction
Search and Recovery
Postmortem Interval Estimation
Assessment of Lesions and Cause of Death
See also
Further Reading
Glossary
History of Forensic Anthropology
See also
Further Reading
Relevant Websites
Forensic Anthropology: An Introduction
See also
Further Reading
Forensic Taphonomy
Introduction
History and Development of the Role of Taphonomy in Forensic Anthropology
Time since Death (PMI) Estimation
Trends in Current Research
See also
Further Reading
Glossary
Archeology
Background
Search
Recovery
Summary
See also
Further Reading
Postmortem Interval
Entomology
Botany
Other Animal and Cultural Indicators
Tissue Morphology
Mummification
Adipocere
Chemical Approaches
Radiocarbon Analysis
See also
Further Reading
Glossary
Species: Human Versus Nonhuman
Introduction
Method Selection
Methodologies
Summary and Conclusions
See also
Further Reading
Glossary
Sexing
Introduction
Sexual Dimorphism
Sex Estimation in Subadults
The Adult Skeleton: Morphology
The Adult Skeleton: Metric Analysis
Summary and Conclusions
See also
Further Reading
Glossary
Aging the Dead and the Living
Introduction
The Dead
The Living
Conclusions
See also
Further Reading
Stature and Build</
No. of pages:

2250
Language:

English
Copyright:

© Academic Press

2013
Published:

22nd February 2013
Imprint:

Academic Press
Hardcover

ISBN:

9780123821652
eBook

ISBN:

9780123821669
About the
Editor-in-Chief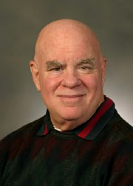 Jay Siegel, PhD is retired Director of the Forensic and Investigative Sciences Program and Chair of the Department of Chemistry and Chemical Biology at Indiana University Purdue University Indianapolis. He was Director of the Forensic Science Program at Michigan State University for 25 years from 1980-2004 until his retirement as Professor Emeritus. Dr. Siegel is a Distinguished Member of the American Academy of Forensic Sciences and was named as Distinguished Alumni Scholar by his alma mater, George Washington University in 2011. He is co-editor of Forensic Science Policy and Management: An International Journal. He was a member of the National Academy of Sciences Forensic Science Committee from 2006-09.
Affiliations and Expertise
Director, Forensic and Investigative Sciences Program, Indiana University - Purdue University, Indianapolis, IN, USA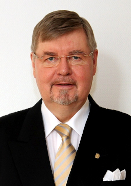 Dr. Saukko is currently Professor of Forensic Medicine and Head of the Department of Forensic Medicine of the University of Turku, Finland.
He graduated in medicine from the University of Vienna, Austria in 1975 and was certified as a Specialist in Forensic Medicine in 1981 by the National Board of Health, Finland. In 1983 he received a Doctorate in Medical Science (MD) by thesis in Forensic Pathology by the University of Oulu, Finland and was appointed Adjunct Professor of Forensic Medicine of the same University in 1986. From 1978 to 1989 he held the position of the Provincial Medical Officer, Medico-legal Expert, Provincial Government of Oulu. In 1989 he was appointed the Professor of Forensic Medicine of the University of Tampere, Finland and since 1992 he holds the current position at the University of Turku.
He has published widely as an author, co-author in scientific journals, book and encyclopedia chapters and is the co-author of the "Atlas of Forensic Medicine" (CD-ROM) (Elsevier Science, 2003), "Knight's Forensic Pathology" (Arnold, 2004) and "Forensic Medicine in Europe" (Schmidt-Römhild, 2008).
Dr. Saukko is the recipient of the Ajtai K. Sandor Medal and an Honorary Doctorate in Medicine (Dr. h.c.) from the Semmelweis University, Budapest, Hungary. His expert work as consultant includes needs assessment of the forensic facilities in Cambodia for the UNDP (1996), the Working Party on the Harmonization of Autopsy Rules for the Council of Europe (1997-1998), quality assessment of the Portuguese Departments of Forensic Pathology, as a member of an international team of experts (2001), the external case review panel for the Office of the Chief Coroner, Toronto, Canada (2006) and the consultant panel and expert witness for the Inquiry Into Pediatric Forensic Pathology In Ontario, Canada (2007) and forensic expert for the UNDP/NHRC in Kathmandu, Nepal (2008).
Since 1993, he is the Editor-in-Chief of the journal Forensic Scien
Affiliations and Expertise
Chairman, Department of Forensic Medicine, University of Turku, Turku, Finland
"This encyclopedia's second edition…in online format is a major accomplishment. It brings updated/new information to readers in a convenient and flexible format. Vividly colored tables and figures abound. References are current. The various specialties and related disciplines continue to be included. Summing Up: Highly Recommended." --CHOICE Reviews Online, February 2014