Encyclopedia of Energy, Natural Resource, and Environmental Economics
1st Edition
Editor-in-Chiefs:
Jason Shogren
Hardcover ISBN: 9780123750679
eBook ISBN: 9780080964522
Imprint: Elsevier Science
Published Date: 5th April 2013
---
Every decision about energy involves its price and cost. The price of gasoline and the cost of buying from foreign producers; the price of nuclear and hydroelectricity and the costs to our ecosystems; the price of electricity from coal-fired plants and the cost to the atmosphere. Giving life to inventions, lifestyle changes, geopolitical shifts, and things in-between, energy economics is of high interest to Academia, Corporations and Governments.
For economists, energy economics is one of three subdisciplines which, taken together, compose an economic approach to the exploitation and preservation of natural resources:
energy economics, which focuses on energy-related subjects such as renewable energy, hydropower, nuclear power, and the political economy of energy
resource economics, which covers subjects in land and water use, such as mining, fisheries, agriculture, and forests
environmental economics, which takes a broader view of natural resources through economic concepts such as risk, valuation, regulation, and distribution
Although the three are closely related, they are not often presented as an integrated whole. This Encyclopedia has done just that by unifying these fields into a high-quality and unique overview.
The only reference work that codifies the relationships among the three subdisciplines: energy economics, resource economics and environmental economics. Understanding these relationships just became simpler!
Nobel Prize Winning Editor-in-Chief (joint recipient 2007 Peace Prize), Jason Shogren, has demonstrated excellent team work again, by coordinating and steering his Editorial Board to produce a cohesive work that guides the user seamlessly through the diverse topics
This work contains in equal parts information from and about business, academic, and government perspectives and is intended to serve as a tool for unifying and systematizing research and analysis in business, universities, and government
University and research libraries, especially with collections in economics or earth sciences; corporations engaged in these utility services: electric power, natural gas, steam supply, water supply, and sewage removal; and government agencies regulating these utilities in the generation, transmission, and distribution of energy and the treatment of waste
Editor in Chief
Section Editors
Editor Biographies
Preface
Permission Acknowledgments
Volume 1: ENERGY
Climate Change and Policy
Carbon Cap and Trade
Cap and Trade Defined
Cap and Trade Versus Tax
Cap-and-Trade Design Principles
Cap-and-Trade Experience
Summary
See also
Further Reading
Glossary
Carbon Offsets
Introduction
Certifying Carbon Offsets: Challenges
Carbon Offsets from Forests Conservation
Further Reading
Relevant Websites
Glossary
Carbon Taxes
Introduction
Carbon Taxes in Practice
Design Issues
Incidence of a Carbon Tax
Instrument Choice
See also
Further Reading
Relevant Websites
Clean Development Mechanism
Introduction: The Organization of the Clean Development Mechanism
The Distribution of CDM Projects According to Region and Type
The CDM: Debated Issues
Conclusion: The Role of the CDM Post Kyoto
See also
Further Reading
Relevant Websites
Glossary
Climate Change and Food Situation*
Food Situation
What's Expected with Climate Change?
Climate Change Impacts on Agriculture and Food
Mitigation Policies and Their Impacts on Agriculture and Food
Conclusion
See also
Further Reading
Relevant Websites
Glossary Terms
Dealing with the Uncertainty About Climate Change
Sources of Uncertainty
Addressing Uncertainty in Climate Change
The Implications of Uncertainty
See also
Further Reading
Glossary
Double Dividend
Introduction
The Tax Interaction Effect
Interpreting the Tax Interaction Findings
Double Dividends for Special Cases
Summary and Conclus
No. of pages:

1056
Language:

English
Copyright:

© Elsevier Science

2013
Published:

5th April 2013
Imprint:

Elsevier Science
eBook

ISBN:

9780080964522
Hardcover

ISBN:

9780123750679
About the
Editor-in-Chief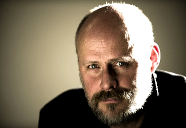 Jason Shogren is the Stroock Professor of Natural Resource Conservation and Management and Chair of the Department of Economics and Finance at the University of Wyoming, his alma mater. He works on the economics of environmental and natural resource policy. Shogren is a foreign member of the Royal Swedish Academy of Sciences, and has served as professor to the King of Sweden, a lead author for the Intergovernmental Panel on Climate Change, and as a senior economist on the Council of Economic Advisers in the White House. He likes music and fishing.
Photograph © Ted Brummond
Affiliations and Expertise
University of Wyoming, USA
"This exhaustive work is greatly enriched by being part of ScienceDirect…, which offers superb searching/navigation mechanisms for locating some 130 articles by nearly 200 contributors. The content is excellent and wide-ranging…the integration of a major reference work with other sources creates a cohesive context for understanding the complex and vexing economic challenges underpinning environmental issues. Summing Up: Highly recommended." --Choice Reviews Online, April 2014