Encyclopedia of Creativity
3rd Edition
Editors:
Mark Runco
Steven Pritzker
Published Date: 22nd April 2020
Secure Checkout
Personal information is secured with SSL technology.
Free Shipping
Free global shipping
No minimum order.
---
Creativity influences each of our lives and is essential for the advancement of society. The first edition of the successful Encyclopedia of Creativity helped establish the study of creativity as a field of research in itself. The second edition, published in 2011, was named a 2012 Outstanding Academic Title by the American Library Association's Choice publication.
Featuring 232 chapters, across 3 volumes, the third edition of this important work provides updated information on the full range of creativity research. There has been an enormous increase in research on the topic throughout the world in many different disciplines. Some areas covered in this edition include the arts and humanities, business, education, mental and physical health, neuroscience, psychology, the creative process and technology.
Fundamental subjects are discussed such as the definition of creativity, the development and expression of creativity across the lifespan, the environmental conditions that encourage or discourage creativity, the relationship of creativity to mental health, intelligence and learning styles, and the process of being creative. Creativity is discussed within specific disciplines including acting, architecture, art, dance, film, government, interior design, magic, mathematics, medicine, photography, science, sports, tourism and writing.
A wide range of topics are covered. Here is a partial overview by topic:
Business and organizational creativity: Advertising, Creative Economies, Creativity Consulting and Coaching, Corporate Creativity, Creativity Exercises, Entrepreneurship, Group Dynamics, Innovation, Leadership, Management of Creative People, Patents, Teams, and Training.
The Cognitive Aspects of Creativity: Altered and Transitional States, Analogies, Attention, Breadth of Attention, Cognitive Style, Divergent Thinking, Flow and Optimal Experience, Knowledge, Logic and Reasoning, Metacognition, Mental Models, Memory, Metaphors, Mind Wandering, Mindfulness, Problem-Finding, Problem-Solving, and Remote Associates.
The Creative Process: Attribution, Constraints, Discovery, Insight, Inspiration, Intentionality, Motivation, Risk-Taking, and Tolerance for Ambiguity.
Education: Children's Creativity, , Education, Intelligence, Knowledge, Metacognition, Play, Prodigies, Programs And Courses, Talent And Teaching Creativity.
Neuroscience Research: Cellular Matter, Grey Matter, Cellular Density; EEG, Functional Magnetic Resonance Imaging (Fmri), Music and The Brain, Pupillometry, Systems, The Cerebellum and Transcranial Electrical Stimulation.
Psychology: The Big 5 Personality Characteristics, Bipolar Mood Disorders, Childhood Trauma, Depression, Deviance, Dreams, Emotions, Expressive Arts, Grit, Introversion, Jungian Theory, Mad Genius Controversy, Openness, Schizotypy, Suicide, Therapy and Counseling Trauma and Transcendence and Transforming Illness and Visual Art.
Social Aspects of Creativity: Awards, Birth Order, Criticism, Consensual Assessment, Diversity, Eminence, Families, Friendships and Social Networks, Geeks, Mentors, Millennials, Networking, Rewards, And Sociology.
Society and Creativity: Awards, Climate For Creativity, Cross-Cultural Creativity, Destruction Of Creativity, Law And Society, Social Psychology, Social Transformation, Voting, War, and Zeitgeist.
Technology: Chats, Computational Creativity, Computerized Text Analysis, Gaming, Memes, Networks and Maps, and Virtual Reality.
Incorporates the expertise of over 200 outstanding investigators who present content from leading experts in the field
Covers creativity and education, business and organizational creativity, and the cognitive aspects of creativity
Provides knowledge, examples and best practices based on research which can be integrated into the lives of readers in business, the arts and education
Includes online resources, including images, videos and tables that provide additional information and encourage readers to follow their own interests
Undergraduate and graduate students interested in creativity and innovation in psychology, business and the arts as well as academic libraries and creativity practitioners
Advertising
Agriculture
Animals
Associative networks
Coaching
Cognitive Hyperspace
Criticism (its role in art and science)
Collaboration
Creative Economies
Computerized creativity testing
Conflict resolution
Cultural Innovation
Directing
Diversity (Replace Cultural Diversity and Creativity)
Existentialism
Fashion
Government and Policy Making
Humanistic Psychology
Industrial Design
Inspiration
Landscape Design
Language (Possible combination of analogies and metaphor entries)
Law
Mathematics (creative in, and in abstract thought, throughout history)
Medicine
Military (Perhaps incorporate current entry regarding war)
Mind wandering
Models of Creativity
Museums
Neuroscience of Creativity
Philanthropy
Philosophy
Photography
Political Science
Proportions (measures) of Gray matter
Regional Creativity
Sculpture
Solitude
Social Transformation
Spirituality
Technology
Television
Transcranial enhancement (brain)
Values and Creativity
No. of pages:

1502
Language:

English
Copyright:

© Academic Press

2020
Published:

22nd April 2020
Imprint:

Academic Press
Book

ISBN:

9780128156148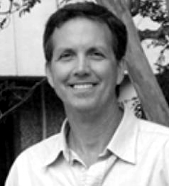 Mark Runco, Director of Creativity Research & Programming, Southern Oregon University, Ashland OR, USA Mark Runco earned his Ph.D. in cognitive psychology from the Claremont Graduate School in California and has studied creativity ever since. He is currently a Director of Creativity Research & Programming, Southern Oregon University, Ashland OR, USA He began his teaching career as an assistant professor of psychology at the University of Hawaii, Hilo. He then taught at Cal State Fullerton for 22 years. He was also an adjunct professor at the Norwegian School of Economics and Business Administration for nearly 15 years and lectured regularly at Universidad de Cantabria in Spain and Shaanxi Normal University in Xi'an, China. He is a distinguished consulting faculty member at the Saybrook Graduate University in San Francisco and remains on the University of Georgia Graduate Faculty Mark developed nine seminars on creativity, including "Creativity: What It Is and What It Is Not," "The Assessment of Creativity," "Creative Cognition," and "Social Contexts for Creativity." He is Fellow and past president of Division 10 (Psychology, Art, Creativity, and Aesthetics) of the American Psychological Association. Mark also founded the Creativity Research Journal, which he still edits, along with two new journals: Business Creativity and the Creative Economy, and the Journal of Genius and Eminence. In 2010, Mark published the "rCAB" (Runco Creativity Assessment Battery), a comprehensive battery of tests for the assessment of creativity. He has published over 300 articles, chapters, and books on creativity, its measurement and enhancement. His textbook Creativity: Theories and Themes: Research, Development, and Practice has been translated into 10 languages. The 3rd edition will be published in 2020. He also was an Editor-in-Chief of the Encyclopedia of Creativity, which was published in 1999 and the second edition, which was published in 2011.
Affiliations and Expertise
Torrance Center for Creativity and Talent Development, USA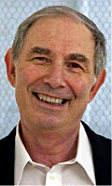 Steven Pritzker, Psychology/Creativity Studies Faculty, Saybrook University, Pasadena, CA, USA Steven Pritzker received his Ph.D.in Educational Psychology from the University of Southern California. He taught Writing and Creativity and Writing at UCLA Extension and Foothill College and Educational Psychology at USC. Steven was a Professor for 17 years at Saybrook University where he founded and was Director of the Creativity Studies Certificate and the Creativity Studies Masters and Doctoral Specializations. He is still on the faculty there and has guest lectured at universities and spoken at conferences in many countries. Steven's research has dealt with creativity and writing in television; collaborative creativity in writing and business; creativity and spirituality; audience flow; the effect of alcohol on creativity; comedians and longevity and the creative process in high achieving writers. Dr. Pritzker is Past President a Fellow of Division 10 of The American Psychological Association (Psychology of Creativity, Aesthetics and The Arts). He also served on the Educational Coalition of the American Psychological Association where he was commissioned to be Executive Producer of the video Creativity in the Classroom which is among the top ten most viewed videos released by APA. He also developed this into a Continuing Education Module for psychologists and teachers. Steven worked in network television where he was a Writer and/or Executive Story Editor, Producer, Supervising Producer or Executive Producer on over 200 network television shows. His credits include writing episodes of the Emmy winning Mary Tyler Moore Show and Room 222. He is a lifetime member of the Writers Guild of America. His background in the business world includes experience in marketing, advertising, training, and consulting. He has presented seminars regarding business and creativity. Steven was Humor Editor and a write for Psychology Today magazine and Editor-in-Chief of the first edition of The Encyclopedia of Creativity published in 1999 as well as the second edition published in June 2011.
Affiliations and Expertise
Saybrook University, San Francisco, CA, USA
Tax Exemption
We cannot process tax exempt orders online. If you wish to place a tax exempt order please
contact us
.