Encyclopedia of Creativity
2nd Edition
Editor-in-Chiefs:
Mark Runco
Steven Pritzker
eBook ISBN: 9780123750389
Hardcover ISBN: 9780123750396
Published Date: 23rd May 2011
---
The first edition of the successful Encyclopedia of Creativity served to establish the study of creativity is a field in itself. Now completely updated and revised in its second edition, coverage encompasses the definition of creativity, the development and expression of creativity across the lifespan, the environmental conditions that encourage or discourage creativity, creativity within specific disciplines like music, dance, film, art, literature, etc., the relationship of creativity and mental health, intelligence, and learning styles, and the process of being creative. This reference also appeals to a lay audience with articles specifically on the application of creativity to business settings. Available online via ScienceDirect and in limited print release.
Named a 2012 Outstanding Academic Title by the American Library Association's Choice publication
Serves as a compendium of reviews of a number of domain-specific areas, such as acting, dance, expressive arts, film, food, music, religion, science, sports, theater, and writing.
Creativity and education are examined in articles about thought processes, such as developmental trends in creative abilities and potentials, the enhancement of creativity, intelligence, knowledge, play, prodigies, programs and courses, talent and teaching creativity.
Cognitive aspects of creativity can be investigated in articles about altered and transitional states, analogies, attention, cognitive style, divergent thinking, flow and optimal experience, metacognition, metaphors, problem-finding, problem-solving, and remote associates.
Covers business and organizational creativity in articles about advertising with art, creative visuals, business/management, creativity coaching, creativity exercises, entrepreneurship, group dynamics, innovation, leadership, organizational culture, organizational development, teams, and training, among others.
Explicitly examines the complex interrelationship between society and creativity in articles about awards, conformity and conventionality, the creative sector and class of society, cultural diversity, the dark side of creativity, East vs. West, networking, social psychology, war, zeitgeist, and others.
Personal and interpersonal creativity is discussed in articles relating to collaboration, family, life stages, mentors, networking, personal creativity and self-actualization.
Focuses on scientific information about creativity, there are also articles that discuss brain and neuropsychology, concepts of creativity, definitions of creativity, expertise, longitudinal studies, researching art, artists and art audiences, research methods, phenomenology research and qualitative research.
Online version contains an additional 26 biographies of famously creative people
When the first edition of The Encyclopedia of Creativity was published in 1999, creativity research had become broad and important enough to be treated as a legitimate field of scientific study. Now creativity research is being conducted throughout the world in many different disciplines including psychology, arts and humanities, health sciences, education, and business. This global interest is reflected in the number of authors throughout the world who have contributed to this edition.
Tagcloud based on keywords, showing relative importance of these terms to creativity research
Executive Advisory Board
About the Editors-in-Chief
About the Executive Advisory Board
Preface
Permission Acknowledgments
Acting
Adaptation, Adaptiveness, and Creativity
Advertising with Art: Creative Visuals
Aesthetics and Creativity
Aging
Altered and Transitional States
Analogies
Architecture
Art and Aesthetics
Art, Artists, and Arts Audiences: Their Implications for the Psychology of Creativity
Associative Theory
Asynchronicity
Attention
Attitudes and Creativity
Attribution and Creativity
Sri Aurobindo 1872–1950: A Yogi and a Poet
Awards
Barriers to Creativity and Creative Attitudes
The Beatles
Ludwig van Beethoven 1770–1827
Behavioral Approaches to Creativity
Bipolar Mood Disorders
Birth Order
Acknowledgments
David Bohm 1917–1992
Brain and Neuropsychology
Business/Management
Mary Cassatt 1844–1926
Chaos Theory and Creativity
Charlie Chaplin 1889–1977
Julia Child 1912–2004
Camille Claudel 1864–1943
Climate for Creativity
Cognitive Style and Creativity
Collaboration
Componential Models of Creativity
Computers and Creativity
Conformity
Confucianism
Consensual Assessment
Contrarianism and Creativity
Creative Environments, Conditions, and Settings
Creative Products
The Creative Sector and Class of Society
Creative Trajectories
Creativity Complex
Creativity in Science
Creativity Through History
Creativity Training
Crime and Creativity
Critical Thinking
Cross-Cultural Differences in Creativity
Acknowledgements
Cultural Diversity and Creativity
Dance and Creativity
The Dark Side of Creativity
Definitions of Creativity
Design
Developmental Trends in Creative Abilities and Potentials
Deviance
Dialectical Thinking: Further Implications for Creative Thinking
Discovery
Distribution of Creativity
Divergent Thinking
Domains of Creativity
Dreams and Creativity
East vs. West
Eccentricity
Economic Perspectives on Creativity
Education and Creativity
Eminence
Emotion/Affect
Enhancement of Creativity
Entrepreneurship
Everyday Creativity
Evolving Systems Approach
Exercises
Expertise
Expressive Arts Therapy
Families and Creativity
Film
Ella Fitzgerald 1917–1996
Flow and Optimal Experience
Food, Creativity of Recipes, Pairings, Menus
The Four Ps of Creativity: Person, Product, Process, and Press
Friendship and Creativity
Mahatma Gandhi 1869–1948
Gender Differences
Genetics
Genius and Greatness
Giftedness and Creativity
Group Creativity
Joseph Haydn 1732–1809
Handwriting and Creativity
Katharine Hepburn 1907–2003
Heuristics: Strategies in Creative Problem Solving
Historical Conceptions of Creativity
Historiometry
Grace Murray Hopper 1906–1992
Humor and Creativity
Imagination
Implicit Theories
Improvisation
Incubation
Innovation
Insight
Intelligence (as Related to Creativity)
Interest Inventories
Intuition
Invention
Janusian, Homospatial and Sepconic Articulation Processes
James Joyce 1882–1941
Jungian Theory
Frida Kahlo 1907–1954
Knowledge
Akira Kurosawa 1910–1998
Leadership
Life Stages of Creativity
Logic and Reasoning
Longitudinal Studies
Mad Genius Controversy
Acknowledgment
Matthew, Pygmalion, and Founder Effects
Margaret Mead 1901–1978
Memory & Creativity
Mental Health: Affective Disorders
Mentors
Metacognition
Metaphors
Michelangelo 1475–1564
Mindfulness
Claude Monet 1840–1926
Moral Issues in Creativity
Motivation
Multiple Discovery
Multiple Intelligences
Music
Nature/Nurture and Creativity
Networking
Novelty
Organizational Culture
Organizational Development
Overexcitabilities
Paradigm Shifts
Perception and Creativity
Personal Creativity
Personality: Autonomy and Independence
Perspectives
Pablo Picasso 1881–1973
Play
Poetry
Problem Finding
Problem Solving
Prodigies
Programs and Courses in Creativity
Psycholinguistics
Otto Rank 1884–1939
Remote Associates
Research and Methods
Research: Phenomenology
Research: Quantitative
Rewards and Creativity
Risk-Taking
Acknowledgment
Schizophrenia and Psychosis
Clara Wieck-Schumann 1819–1896
Self-Actualization
Serendipity
Social Psychology
Sociobiology
Socio-Economic Status and Performance on Creativity Tests
Spirituality
Sports and Creativity
Alfred Stieglitz 1864–1946
Stress and Creativity
Substance Abuse and Creativity
Suicide
Synesthesia
Synchronicity and Creativity
Systems Approach
Tactics and Strategies for Creativity
Talent and Creativity
Teaching Creativity
Teams
Sara Teasdale 1884–1933
Testing/Measurement/Assessment
Theater
Theories of Creativity
Therapy and Counseling (Creative Process in)
Time
Transforming Illness and Visual Art
Unconscious
Underachievement
War
Max Wertheimer 1880–1943
Women and Creativity
Writing and Creativity
Zeitgeist
Zen
Appendix I: Chronology of Events and Significant Ideas and Works on Creativity
Appendix II: Tests of Creativity
Albert Einstein 1879–1955
Alexander Graham Bell 1847–1922
Anne Sexton 1928–1974
The Brontë Sisters: Charlotte Brontë (Currer Bell) 1816–1855, Anne Brontë (Acton Bell) 1818–1848, Emily Brontë (Ellis Bell) 1820–1849
Charles Robert Darwin 1809–1882
Fernando Pessoa (Alberto Caeiro, Alvaro de Campos, Ricardo Reis, Bernardo Soares, and many more) 1888–1935
George Bernard Shaw 1856–1950
Georgia O'Keeffe 1887–1986
Hans Adolf Krebs 1900–1981
Henri-Marie-Raymond de Toulouse-Lautrec-Monfa 1864–1901
Isak Dinesen 1885–1962
Jean Piaget 1896–1980
Leonardo da Vinci 1452–1519
Lev Semenovich Vygotsky 1896–1934
Lewis Carroll (Charles Lutwidge Dodgson) 1832–1898
Marie Sklodowska Curie 1867–1934
Paul Cézanne 1839–1906
Rabindranath Tagore 1861–1941
Robert Schumann 1810–1856
Sigmund Freud 1856–1939
Sylvia Plath 1932–1963
Vincent van Gogh 1853–1890
Virginia (Stephen) Woolf 1882–1941
Wilbur Wright 1867–1912 and Orville Wright 1871–1948
William Shakespeare 1564–1616
William Wordsworth 1770–1850
No. of pages:

1384
Language:

English
Copyright:

© Academic Press

2011
Published:

23rd May 2011
Imprint:

Academic Press
eBook

ISBN:

9780123750389
Hardcover

ISBN:

9780123750396
About the
Editor-in-Chief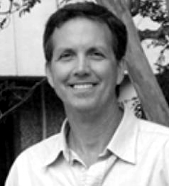 Mark Runco has studied creativity and innovation for 35 years. He holds a PhD in Cognitive Psychology and is Professor at the University of Georgia, as well as Distinguished Research Fellow at the American Institute for Behavioral Research and Technology. His PhD is in Cognitive Psychology from the Claremont Graduate School. He also earned his MA and his BA from Claremont. He is founding Editor of the Creativity Research Journal and is on the Editorial Board of Creativity and Innovation Management, the Journal of Creative Behavior and various other academic journals. He is co-editor of the Encyclopedia of Creativity (1999, 2011) and in 2015 he collaborated with the International Center for Studies in Creativity to introduce two new academic journals, Business Creativity and the Creative Economy and the Journal of Genius and Eminence.
Dr. Runco was Adjunct Professor at the Norwegian School of Economics and Business Administration and the Torrance Professor and Director of the Torrance Creativity Center at UGA. He is Past President of the American Psychological Association's Division 10.
Dr. Runco has published over 200 articles, chapters, and books on creativity and innovation.
Affiliations and Expertise
Torrance Center for Creativity and Talent Development, USA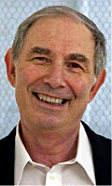 STEVEN R. PRITZKER, Ph.D., is Professor of Psychology at Saybrook University in San Francisco.
He is Director of The Creativity Studies Certificate and Masters in Psychology with a Specialization
in Creativity Studies. Dr. Pritzker writes both academic and popular press articles and books
concerning creativity. He is a fellow and educational coalition representative for the American
Psychological Association's Division 10 (Psychology of Aesthetics, Creativity, and The Arts).
He serves on the editorial board of the APA journal Psychology of Aesthetics, Creativity and The Arts.
Dr. Pritzker is a former comedy writer-producer who worked on over 200 network television
episodes including such popular shows as The Partridge Family, Maude, Fish, The Hogan Family and
the Emmy winning Mary Tyler Moore Show and Room 222. He has received Emmy recognition
and been nominated for the Writers Guild of America Award. Dr. Pritzker is President of Creativity
Source where he consults and coaches organizations and individuals on maximizing their
creativity.
Affiliations and Expertise
Saybrook University, San Francisco, CA, USA
CHOICE Outstanding Academic Titles, 2012, American Library Association
"Overall, the book does fulfil its aims and is timely, given the increasing interest in developing new approaches and products. It will be of interest to subject librarians with responsibility for psychology and creative courses and others who want to find out about the theoretical viewpoints."--Health Libraries Group Newsletter
Praise for the first edition:
"...an impressive work by any standard. We warmly recommend this tour de force publication... a must for every university library..."
- HIGH ABILITY STUDIES
"The Encyclopedia of Creativity is a highly impressive, collaborative achievement... Unprecedented in breadth and scope... a resounding success..."
- CONTEMPORARY PSYCHOLOGY (2002, Vol. 47, No. 2)
"...this encyclopedia represents a useful effort to bring together research on creativity and will serve undergraduate and graduate students well."
- CHOICE
"...something to catch the interests of nearly any reader with a curious mind...
- PERCEPTUAL AND MOTOR SKILLS