Encyclopedia of Behavioral Neuroscience
2nd Edition
Editors in Chief:
George Koob
Sergio Della Sala
Hardcover ISBN: 9780128196410
Imprint: Elsevier Science
Published Date: 1st September 2021
Secure Checkout
Personal information is secured with SSL technology.
Free Shipping
Free global shipping
No minimum order.
---
Behavioural Neuroscience is a relatively recent discipline which unifies different fields encompassing Cognitive Psychology, Cognitive Science, Clinical Neurology, Neuroanatomy, and Neurophysiology.
Encyclopedia of Behavioral Neuroscience is a comprehensive, multidisciplinary work written by the best experts in the field, addressing the relationship between the neurological and biological basis of behavior and models of cognition, spanning from perception to memory and covering phenomena that occur in human and other animals.
Published in 2010, it comprised 212 articles and was a unique and essential resource for students and professionals in several fields including neuroscience, psychology, neurology, psychiatry, and cognitive science. It was by far the most comprehensive reference work available addressing the advances in all the field of behavioural neuroscience. It does however, now need revising with the latest science.
The new edition will again cover the relationship between brain and behaviour, both in humans and other animals, as well as mental and brain disorders. This new edition spans accross three volumes, 250 chapters and approximately 2000 pages. It will build on the foundations of the first edition by thoroughly updating all current articles with the latest research that has developed in the last decade. In addition, 40 brand new articles on the hottest topics within behavioural neuroscience will be added, covering areas such as advances in behavioral genetics and epigenetics, cognitive ageing, neuroepidemiology, social neuroscience, as well as the upsurge of new technologies like diffusion tensor imaging or transcranial direct current stimulation.
The result will be an all-encompassing one-stop interdisciplinary major reference work on how the brain and its disorders influence behavior, perfect for neuroscience students, clinicians and scientists interested in knowing more about behaviour from a biological perspective.
Much-loved classic reference work fully revised with all the scientific advances of the last decade
Comprehensive and authoritative articles on all aspects of behavioural neuroscience
Offers readers a 'one-stop' resource for access to a wealth of information to fully support their research and activities in this area
Chapters written by leading experts in neuroscience across the globe, thus ensuring the knowledge within is easily understood by and applicable to a large audience
Articles intuitively and meticulously organized into 10 coherent sections on key topics, making it easier for the reader to access relevant information quickly
Lists of key references and further reading for each article means that related content will be easier to find, and latest/key research in the field will be highlighted
Neuroscience and psychology trainees, clinicians, and researchers across the world; including advanced undergraduate and graduate students in neuroscience courses or programs, those in neuroscience residency programs, as well as neuroscience practitioners and researchers. Libraries at universities with neuroscience, psychology and/or psychiatry training programs, as well as institutions with pre-doctoral and neuro/psych/psychiatry residency sites
Clinical Neuroanatomy (including Diffusion Tensor Imaging), Brain structures and functions (including the senses, biorhythms, plasticity and the perceptual/motor systems)
2. Methods for studying the brain (including cognition, patients studies, neuroimaging, neurophysiology, transcranial direct current stimulation)
3. Animal models of behaviour, Comparative Neurobiology and Evolution
4. Behavioural genetics, Epigenetics and Molecular Neurobiology
5. Developmental Neuroscience and Psychology
6. Behavioral Neurology (including brain diseases) and Brain Aging (normal and pathological)
7. Cognitive Neuroscience and Neuropsychology (including Language and Memory)
8. Neuroscience in the society (Ethics, Law, Education, Neuroepidemiology, press)
9. Psychopharmachology, Neuroendocrinology (including reproductive behaviour) and Addiction
10. Social Neuroscience (including personality, reward and emotions)
No. of pages:

2370
Language:

English
Copyright:

© Elsevier Science

2021
Published:

1st September 2021
Imprint:

Elsevier Science
Hardcover

ISBN:

9780128196410
About the
Editors in Chief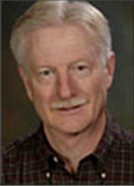 George F. Koob, Ph.D., received his Bachelor of Science degree from Pennsylvania State University and his Ph.D. in Behavioral Physiology from The Johns Hopkins University. He was recently appointed (in 2014) as Director of the National Institute on Alcohol Abuse and Alcoholism (currently on a leave of absence as Professor at The Scripps Research Institute, Adjunct Professor in the Departments of Psychology and Psychiatry at the University of California San Diego, and Adjunct Professor in the Skaggs School of Pharmacy and Pharmaceutical Sciences at the University of California San Diego). As an authority on drug addiction and stress, he has contributed to our understanding of the neurocircuitry associated with the acute reinforcing effects of drugs of abuse and the neuroadaptations of the reward and stress circuits associated with the transition to dependence. Dr. Koob has published over 780 scientific papers. In collaboration with Dr. Michel Le Moal, he wrote the renowned book Neurobiology of Addiction (Elsevier, 2006). He was previously Director of the NIAAA Alcohol Research Center at The Scripps Research Institute, Consortium Coordinator for NIAAA's multi-center Integrative Neuroscience Initiative on Alcoholism, and Co-Director of the Pearson Center for Alcoholism and Addiction Research. He has trained 75 postdoctoral fellows and 11 predoctoral fellows. He is currently Editor-in-Chief of the journal Pharmacology Biochemistry and Behavior and Senior Editor for Journal of Addiction Medicine. Dr. Koob taught for 35 years in the Psychology Department at the University of California San Diego, including courses such as Drugs Addiction and Mental Disorders and Impulse Control Disorders, courses that regularly matriculated 400-500 students each. He also taught Contemporary Topics in Central Nervous System Pharmacology at the Skaggs School of Pharmacy and Pharmaceutical Sciences at UCSD for 9 years.
Dr. Koob's research interests have been directed at the neurobiology of emotion, with a focus on the theoretical constructs of reward and stress. He has made contributions to our understanding of the anatomical connections of the emotional systems and the neurochemistry of emotional function. Dr. Koob has identified afferent and efferent connections of the basal forebrain (extended amygdala) in the region of the nucleus accumbens, bed nucleus of the stria terminalis, and central nucleus of the amygdala in motor activation, reinforcement mechanisms, behavioral responses to stress, drug self-administration, and the neuroadaptation associated with drug dependence.
Dr. Koob also is one of the world's authorities on the neurobiology of drug addiction. He has contributed to our understanding of the neurocircuitry associated with the acute reinforcing effects of drugs of abuse and more recently on the neuroadaptations of these reward circuits associated with the transition to dependence. He has validated key animal models for dependence associated with drugs of abuse and has begun to explore a key role of anti-reward systems in the development of dependence.
Dr. Koob's work with the neurobiology of stress includes the characterization of behavioral functions in the central nervous system for catecholamines, opioid peptides, and corticotropin-releasing factor. Corticotropin-releasing factor, in addition to its classical hormonal functions in the hypothalamic-pituitary-adrenal axis, is also located in extrahypothalamic brain structures and may have an important role in brain emotional function. Recent use of specific corticotropin-releasing factor antagonists suggests that endogenous brain corticotropin-releasing factor may be involved in specific behavioral responses to stress, the psychopathology of anxiety and affective disorders, and drug addiction.
Affiliations and Expertise
The Scripps Research Institute, La Jolla, CA, USA
Sergio Della Sala works in the School of Philosophy, Psychology and Language Sciences at The University of Edinburgh, UK.
Affiliations and Expertise
School of Philosophy, Psychology and Language Sciences, The University of Edinburgh, UK
Tax Exemption
We cannot process tax exempt orders online. If you wish to place a tax exempt order please
contact us
.
Elsevier.com visitor survey
We are always looking for ways to improve customer experience on Elsevier.com.
We would like to ask you for a moment of your time to fill in a short questionnaire, at the end of your visit.

If you decide to participate, a new browser tab will open so you can complete the survey after you have completed your visit to this website.

Thanks in advance for your time.
Accept
Decline