Encyclopedia of Adolescence
1st Edition
Editors:
B. Bradford Brown
Mitchell Prinstein
Hardcover ISBN: 9780123739155
eBook ISBN: 9780123739513
Published Date: 1st June 2011
---
The period of adolescence involves growth, adaptation, and dramatic reorganization in almost every aspect of social and psychological development. The Encyclopedia of Adolescence offers an exhaustive and comprehensive review of current theory and research findings pertaining to this critical decade of life. Leading scientists offer accessible and easily readable reviews of biological, social, educational, occupational, and cultural factors that shape adolescent development. Issues in normative development, individual differences, and psychopathology/maladjustment are reviewed. Over 130 chapters are included, each covering a specific aspect or issue of adolescence. The chapters trace differences in the course of adolescence in different nations and among youth with different backgrounds.
The encyclopedia brings together cross-disciplinary contributors, including academic researchers, biologists, psychiatrists, sociologists, anthropologists and public policy experts, and will include authors from around the world. Each article features an in-depth analysis of current information on the topic, along with a glossary, suggested readings for further information, and cross-references to related encyclopedia articles. The volumes offer an unprecedented resource for all audiences, providing a more comprehensive understanding of general topics compared to other reference works on the subject.
Available both in print and online via SciVerse Science Direct.
Winner of the 2011 PROSE Award for Multivolume Reference in Humanities & Social Science from the Association of American Publishers; and named a 2012 Outstanding Academic Title by the American Library Association's Choice publication
Brings together cross-disciplinary contributors, including developmental psychologists, educational psychologists, clinical psychologists, biologists, psychiatrists, sociologists, anthropologists and public policy experts
Published both in print and via Elsevier's ScienceDirect™ online platform
Post-graduate researchers and practitioners in psychiatry, psychology, medicine and pediatrics, and advanced undergraduates
Editor Biographies
Editorial Advisory Board
Permission Acknowledgments
Preface
Article Titles

A

Academic Achievement

Abstract
Introduction
Measures of Academic Achievement: Strengths and Weaknesses
Age Trends in Achievement by Subject Area
Factors Predictive of Achievement
Gender, Racial, and Ethnic Differences in Achievement
Implications for Improving Achievement
See also
Glossary
Further Reading
Relevant Websites

Achievement Motivation

Abstract
Introduction
Current Achievement Motivation Theories and Constructs
Development of Achievement Motivation
Group Differences in Motivation
Parental Influences
School Influences
Peers and Motivation During Adolescence
Conclusion
See also
Glossary
Further Reading

Addictions in Adolescence

Abstract
Introduction
Prevalence and Epidemiology
Consequences of Use
Risk Factors for Addiction
Efforts to Prevent Addiction
Addiction Treatment
Conclusions and Future Developments
See also
Glossary
Further Reading

Adolescence, Theories of

Abstract
Introduction
Families of Theories
Why So Many Theories?
Evolving Need for New Theoretical Approaches That Address Emerging Knowledge and the Questions That Such Knowledge Inspire
See also
Glossary
Further Reading
Relevant Websites

Adolescent Decision-Making

Abstract
Introduction
What Is Competent Decision-Making?
Judgment and Decision-Making
Factors Influencing Adolescent Decision-Making
Summary and Implications
Se
No. of pages:

1294
Language:

English
Copyright:

© Academic Press

2011
Published:

1st June 2011
Imprint:

Academic Press
Hardcover

ISBN:

9780123739155
eBook

ISBN:

9780123739513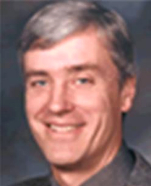 Dr. Bradford Brown is Professor of Human Development and former Chair of the Department of Educational Psychology at the University of Wisconsin-Madison. He received an A.B. in sociology from Princeton University and Ph.D. in human development from the University of Chicago before joining the faculty of the University of Wisconsin in 1979. Dr. Brown's research has focused on adolescent peer relations. He is especially well known for his work on teenage peer groups and peer pressure and their influence on school achievement, social interaction pasterns, and social adjustment. He is the former Editor of the Journal of Research on Adolescence and a past member of the Executive Council of the Society for Research on Adolescence. He also chaired (2006-2008) the SRA Study Group on Parental Involvement in Adolescent Peer Relations. He is the co-editor or co-author of five books, including The Development of Romantic Relationships in Adolescence (with Wyndol Furman and Candice Feiring), The World's Youth: Adolescence in 8 Regions of the Globe (with Reed Larson and T. S. Saraswathi), and Linking Parents and Family to Adolescent Peer Relations: Ethnic and Cultural Considerations (with Nina Mounts). Dr. Brown has served as a consultant for numerous groups, including the Carnegie Council on Adolescent Development, the National Campaign to Prevent Teen Pregnancy, the National Academy of Sciences Board on Science Education as well as the Board on Children, Youth and Families, and the Blue Ribbons Schools program of the U.S. Department of Education.
Affiliations and Expertise
University of Wisconsin-Madison - USA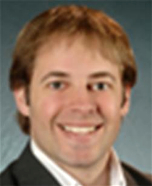 Mitchell J. Prinstein, Ph.D. is a Bowman and Gordon Gray Distinguished Term Professor and the Director of Clinical Psychology at the University of North Carolina at Chapel Hill. He received his Ph.D. in clinical psychology from the University of Miami and completed his internship and postdoctoral fellowship at the Brown University Clinical Psychology Training Consortium. Dr. Prinstein's research examines interpersonal models of internalizing symptoms and health risk behaviors among adolescents, with a specific focus on the unique role of peer relationships in the developmental psychopathology of depression and self-injury. He is the PI on several past and active grants from the National Institute of Mental Health, the National Institute of Child and Human Development, and several private foundations. He has served as an Associate Editor for the Journal of Consulting and Clinical Psychology, an editorial board member for several developmental psychopathology journals, and a member of the NIH Study Section on Psychosocial Development, Risk, and Prevention. Mitch has received several national and university-based awards recognizing his contributions to research (American Psychological Association Society of Clinical Psychology Theodore Blau Early Career Award, Columbia University/Brickell Award for research on suicidality, APA Fellow of the Society of Clinical Child and Adolescent Psychology), teaching (UNC Chapel Hill Tanner Award for Undergraduate Teaching), and professional development of graduate students (American Psychological Association of Graduate Students Raymond D. Fowler Award).
Affiliations and Expertise
University of North Carolina-Chapel Hill - USA
PROSE Award 2011, Multivolume Reference: Humanities & Social Science, American Association of Publishers CHOICE Outstanding Academic Titles, 2012, American Library Association
"2011 PROSE Award Winner for Multivolume Reference/Humanities and Social Science"
"Organizing any reference work is a demanding task, especially when providing a worldwide overview of what is known about adolescence. This innovative encyclopedia, organized around adolescent issues and experiences, uses a three-pronged framework for its 125 broad topical essays… The detailed index points to specific terms within the topics. The highly accomplished contributors come from all relevant disciplines and many countries. The comprehensive essays are logically presented and clearly written. They will serve as excellent introductions for a wide range of readers. This set is also available electronically on the ScienceDirect platform (CH, Sep'06, 44-0034). Summing Up: Highly recommended. Lower-level undergraduates and above; general readers." --CHOICE