Emotions, Technology, and Learning
1st Edition
Editors:
Sharon Y. Tettegah
Michael P. McCreery
eBook ISBN: 9780128007143
Paperback ISBN: 9780128006498
Published Date: 30th November 2015
---
Preface

Emotions and Learning in Online Environments
Technology, Emotions, and Classroom Use
Exploring Affect With and Through Technology: Research and Practice

Section I: Emotions and Learning in Online Environments

Chapter 1: Turning MOOCS Around: Increasing Undergraduate Academic Performance by Reducing Test-Anxiety in a Flipped Classroom Setting

Abstract
Introduction
Evolving from Video-Based Education to MOOCs, Then SPOCs
Academic Emotions and Student Performance
Research Question
Methods
Participants
Materials
Data Collection Procedures and Analyses
Results
Discussion
Limitations and Implications for Further Research

Chapter 2: Emotional and Social Engagement in a Massive Open Online Course: An Examination of Dino 101

Abstract
A Brief Primer on MOOCs
Engagement as a Social Psychological Construct
Engaging MOOCs
Engagement with the Instructor
Dino 101: Dinosaur Paleobiology
Data Sources
The Learning Climate Shared With Other Students
Conclusion

Chapter 3: Affect in Online Discourse: The Case of the United Nations Millennial Development Goals Topics

Abstract
Acknowledgment
Framework
Method
Discussion
Conclusion

Chapter 4: Loving this Dialogue!!!! : Expressing Emotion Through the Strategic Manipulation of Limited Non-Verbal Cues in Online Learning Environments

Abstract
Introduction
Our Research
Results
Discussion

Section II: Technology, Emotions, and Classroom Use

Chapter 5: Using Errors to Enhance Learning Feedback in Computer Programming

Abstract
Acknowledgement
LEAFF Model
Method
Materials
Results
Discussion and Conclusion
Appendix A
Appendix B
Appendix C
Appendix D

Chapter 6: Emotions in Learning with Video Cases

Abstract
Introduction
Emotions Conceptualized
Emotional Potential of Video Cases
Conclusions on Learning with Video Cases
Discussion and Outlook

Chapter 7: Identifying and Tracking Emotional and Cognitive Mathematical Processes of Middle School Students in an Online Discussion Group

Abstract
Literature: Online Learning and Math Discussions
Methods
Results
Discussion
Appendix A
Appendix B
Appendix C

Chapter 8: Online Learning, Multimedia, and Emotions

Abstract
Defining Emotions
Learning and Emotions
The Case for the Use of OLaM to Improve Academic Achievement
On Overview of the Cognitive Theory of Multimedia Learning
Emotional State and Adoption of New Computer Initiatives
The Effect of Computer-aided Instruction on Emotion in the School Setting
The New York Grade Three Study on Feelings, Attitude, and Achievement
Discussion
Some Implications for Education
Conclusion

Chapter 9: New Media, Literacy, and Laughter: LOL in the English Classroom

Abstract
Theoretical Framework
Reconsidering Reading & Writing in the English Classroom
Methods
Implications

Chapter 10: "I'm White Trying to Play a Black Dude": The Construction of Race, Identities, and Emotions in Actual and Virtual Spaces

Abstract
Introduction
Critical Sociocultural Perspectives
Twenty-First Century Literacies: Digital Media in Language and Learning
Intersections of Identity, Emotions, and Digital Media Performances
The Emotional as Political: "Socially Assigned Disposability" in School Systems
White Privilege and Blackface
Blackface Legacies in the Classroom Construction of Race
The Larger Study
The Context
Shelly's Commitments to Digital Media, the Students, and Social Justice
The Monster Unit and Shelly's Class
Blackface as Catalyst for Emotional Turmoil
Drawing a Line or Crossing a Line? Another Teacher's Perspective
Shelly's Social Construction of Emotion in Response to the Blackface Group
Conflicting Emotions: Perspectives from a Former Administrator
Shelly: Building a "Safe and Inclusive Community" Onsite and Online
Students' Perspectives on the Blackface Production
The Political and Social Construction of Emotions Mediated by Technology
Conclusion

Section III: Exploring Affect With and Through Technology: Research and Practice

Chapter 11: Leveraging the Social Presence Model: A Decade of Research on Emotion in Online and Blended Learning

Abstract
Introduction: The Power of Emotions for Learning
Social Presence and the SPM
Lessons Learned: A Decade of SPM Research
Reflections and Moving Forward

Chapter 12: Technology and Human Cultural Accumulation: The Role of Emotion

Abstract
Introduction—Emotion, Technology, And Education
Accumulating Culture
Linking Emotion With Learning
Taking a Broad View of Technology
Surviving Involves Problem Solving
Embracing Technology Within a Systems View
Conclusion—What This Means for Education

Chapter 13: Empathy, Emotion, Technology, and Learning

Abstract
Introduction
Learning and Technology
How Learning Happens and its Relationship to Empathy
Understanding the Role and Nature of Empathy in Teaching and Learning
Characteristics of Fundamental Empathy
Can Technology Support Fundamental Empathy?
Profound Empathy
Benefits of Profound Empathy
Problems with Technology and Emotion
Guidelines for the use and Design of Learning Technology
Generic Features Required for Learning with Technology
Potential Generic Features to Avoid
Creating Future Societies Through High Levels of Learning and Education
---
Research suggests two important roles of emotion related to learning and technology. First, emotion can be the key factor that is being learned or taught through technological means. Second, emotional responses with and through technology can alter what is being learned or how the content is learned. The goal of this volume is to compile and synthesize research that addresses these two perspectives by focusing on the relationship between emotion and learning as facilitated by technology. The book is divided into four sections to represent the specific interest related to emotion and learning: Theory and Overview of Emotions and Learning; Emotions and Learning Online; Technology for Emotional Pedagogy with Students; and Technology of Emotional Pedagogy with Teachers.
Provides a deeper theoretical and empirical perspective of emotion and learning
Discusses how blended and online learning impact our ability to share emotion or learn emotion
Explores how students learn emotion, share emotion, and how it impacts their ability to learn
Examines how teachers learn emotion, share, emotion, and how it impacts their ability to teach through technology
Addresses student diversity
Psychology faculty, researchers, and clinicians in education, development, social, cognition, emotion, and technology. Also of interest to those in education, design, informatics, and computer science
---
No. of pages:

318
Language:

English
Copyright:

© Academic Press

2016
Published:

30th November 2015
Imprint:

Academic Press
eBook

ISBN:

9780128007143
Paperback

ISBN:

9780128006498
---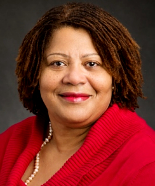 Sharon Y. Tettegah Editor
Sharon Tettegah is a faculty member and Program Chair of Digital Environments for Learning, Teaching and Agency in the College of Education, at the University of Illinois, at Urbana Champaign. She also has an appointment in the Cognitive Neuroscience in Bio-Intelligence and Human Computer Interaction at the Beckman Institute for Advanced Science and Technology. In addition, she is a Research Scientist and affiliate at the National Center for Supercomputing Applications (NCSA). Her research centers on the intersection of STEM learning, Emotions, Equity and Social justice. She was also a Program Director in 2010-2012 at the National Science Foundation where she managed five programs in the Directorates of Education and Human Resources, Computer and Information Science and Engineering and including a NSF cross-cutting program on Science, Engineering, Education for Sustainability (SEES).
Affiliations and Expertise
University of Illinois at Urbana Champaign, IL, USA
Michael P. McCreery Editor
Affiliations and Expertise
Department of Teaching & Learning, University of Nevada, Las Vegas, NV, USA
Tax Exemption
We cannot process tax exempt orders online. If you wish to place a tax exempt order please
contact us
.