Effective Security Management
6th Edition
Authors:
Charles Sennewald
Curtis Baillie
Hardcover ISBN: 9780128027745
eBook ISBN: 9780128027905
Imprint: Butterworth-Heinemann
Published Date: 15th August 2015
Secure Checkout
Personal information is secured with SSL technology.
Free Shipping
Free global shipping
No minimum order.
---
Effective Security Management, Sixth Edition teaches practicing security professionals how to build their careers by mastering the fundamentals of good management.
The author, Charles Sennewald, brings common sense, wisdom, and humor to this bestselling introduction to security management that is ideal for both new and experienced security managers.
The sixth edition of this classic professional reference work on the topic includes newly updated and expanded coverage of topics such as the integration of security executive into the business, background checks and hiring procedures, involvement in labor disputes, organized crime, and the role of social media.
Offers the most current picture of the role and duties of security managers
Includes three new chapters on security ethics and conflicts of interest, convergence in security management, and ISO security standards, along with coverage of new security jobs titles and duties
Contains updated contributions from leading security experts Colin Braziel, Karim Vellani, and James Broder
Case studies and examples from around the world are included to facilitate further understanding
Security Directors and Managers, Business professionals responsible for security, Security Management upper level undergraduate and graduate students
Preface
Acknowledgments
Introduction

Managing the Organization
Managerial Acts
Managerial Functions
The Successful Manager

Part 1: General Security Management

1. General Principles of Organization

Organization Principles
Where Security Fits in the Organizational Structure
The Difference between Corporate and Company Security
Summary
Review

2. Organizational Structure

The Informal Organization
Additional Organizational Structure
Summary
Review

3. Security's Role in the Organization

The Protective Service Role
Summary
Review

4. The Security Director's Role

The Security Director…
The New Security Director
Summary
Review

5. The Security Supervisor's Role

The Supervisor as an Inspector
Supervisory Authority
The Supervisor as the "In-Between" Person
The Supervisor's Span of Control
Supervisory Training
Summary
Review

6. The Individual Security Employee

Standards of Conduct
Summary
Review

7. Ethics and Conflicts of Interest

Deciding between Right and Wrong: Listening to Our Inner Voice
The Need for Ethics-Based Policies
Higher Standard of Expectations
Establishing a Business Ethics Policy
Train Employees to Your Expectations
Reporting Potential Unethical Conduct
Deciding Ethical Dilemmas
Identifying and Reporting Potential Conflicts of Interest
Summary
Review

Part 2: Security Personnel Management

8. Hiring Security Personnel
9. Job Descriptions

Accuracy and Completeness in Describing the Job
Matching Applicant to the Job
Employee's Understanding of the Job
Matching Training to Job Description
Performance Evaluations Based on Job Descriptions
Job Descriptions are Current
Composition of the Job Description
Summary
Review

10. Training

Shortcomings of Typical "Training"
Circumvention of the Training Program
Training Defined
POP Formula: Policy, Objective, Procedure
Training as Ongoing Responsibility
Types of Security Training Programs
Security Manual
Summary
Review

11. Discipline

The Supervisor's Role in Discipline
Disciplinary Problems Arising from Misunderstood Assignments
Basic Rules of the Disciplinary Process
Progressive Discipline
Self-Discipline
Summary
Review

12. Motivation and Morale

Theory X and Theory Y
Organizational Behavior
Give Your People the Opportunity to Fail
Motivators
Demotivators
Summary
Review

13. Promotions

Identifying Promotional Candidates
Selection of the Right Candidate
Following the Selection
Promotion from Within
Vertical Promotion Outside the Department
Advantages of Multiple Layers
Temporary Promotions
Retreating
Summary
Review

14. Communication

Types of Communication
About Listening
Summary
Review

15. Career (Proprietary) versus Noncareer (and Contract) Personnel

Career Personnel
Part-Time Noncareer Personnel
Contractual Noncareer Personnel
Combining Career and Noncareer Personnel
Summary
Review

Part 3: Operational Management

16. Planning and Budgeting

What is a Budget?
Why Do We Have a Budget?
When is a Budget Prepared?
Who Participates in the Budgeting Process?
Top-Down and Bottom-Up Process
How is a Budget Prepared?
Justifying the Security Budget
Summary
Review

17. Program Management

The Security Inspection Process
Who Conducts the Inspection?
Assessment of Risks and Countermeasures
Inspecting for Compliance with Procedures
Statistics in Program Management
Summary
Review

18. Risk

Risk Defined
Risk Management Programs and the Security Professional's Role
Risk Program Components
Summary
Review

19. Crisis Management

Crisis Management Defined
Genesis of the Crisis Management Team
The Media and Public Threat
Composition of the Crisis Management Team
Communication
The Crisis Management Team Leader (CMTL)
The Crisis Plan
Red Teaming: Seeking Out Company Security Vulnerabilities
Summary
Review

20. The Security Survey

What is a Security Survey?
The Purpose of a Security Survey
Defining Security Survey Goals
Building a Survey Program: Components of a Security Survey
Summary
Review

21. International Security Standards

Introduction
What is a Standard?
International Standards Organization
International Security Standards
European Standardization Organizations
National Standards Bodies
Summary
Review

22. Office Administration

Description of Functions
The Office Environment
Summary
Review

23. Written Policies and Procedures

Historical Evolution
Policy
Benefits
Consistency in Performance
Reduction of Decision-Making Time
Enhancement of Controls
Provision for Objective Performance Evaluation
Compliance
Combining Policies and Procedures
Section 11.06 Investigative and Security Interviews
Definitions
Procedures
Free-Standing Policies
Importance of the Written Policy
Policies, Procedures, and the Security Manual
Format and Mechanics
Post Orders
Summary
Review

24. Computers and Effective Security Management

Introduction
PC Hardware
Networks
PC Software
Specialized Management Programs
Artificial Intelligence
Multimedia
Risks of Using PCs
Summary
Review

25. Statistics as a Security Management Tool

Introduction
Planning for Future Security Needs
Internal Statistical Analysis
External Statistical Analysis
Methodology
Information for Risk Analysis
Return on Investment
Summary
Review

26. Convergence in Security Management

How the Idea of Convergence Came About
Merging Functions between Companies
The Convergence of Security and IT Security
Understanding Convergence
Benefits of Converging
Return on Investment
Summary
Review

Part 4: Public Relations

27. Selling Security within the Organization

How to Sell Security
Summary
Review

28. Relationship with Law Enforcement

Services of the Public Sector
Services of the Private Sector
Summary
Review

29. Relationship with the Industry

Effective Relationship Categories
Participation
Summary
Review

30. Community Relations

Introduction
Company Outlook and Participation
Company Image
Company Support
Security Networking
Public Speaking
Print Media Interviews
Radio Interviews and Appearances on Television
General Public Contact
Summary
Review

Part 5: Mismanagement

31. Jackass Management Traits

The Manager Who Seeks to Be "Liked" Rather Than Respected
The Manager Who Ignores the Opinions and Advice of Subordinates
The Manager Who Fails to Delegate Properly
The Manager Who Ignores the Training and Developmental Needs of Subordinates
The Manager Who Insists on Doing Everything "The Company Way"
The Manager Who Fails to Give Credit When Credit is Due
The Manager Who Treats Subordinates as Subordinates
The Manager Who Ignores Employees' Complaints
The Manager Who Does Not Keep People Informed
The Manager Who Holds His or Her Assistant Back
The Manager Who Views the Disciplinary Process as a Punitive Action
The Manager Who Fails to Back up His or Her People
The Manager Whose Word Cannot Be Trusted
The Manager Who Avoids Making Decisions
The Manager Who "Plays Favorites"
The Manager Who Fails to Stay Current in the Field
The Manager Who Enjoys "Pouring on" More Work Than a Subordinate Can Handle
The Manager Who Acts or Overreacts Too Quickly
The Newly Promoted Manager Who Believes His or Her Manure is Odorless
The Manager Who is Moody
Managers Who Fail to Plan and Put Priorities on Their Work
The Manager Who Lacks Emotion and Empathy
The Manager Who Hires Relatives into the Organization
The Manager Who Has a Dim View of Women's Value in the Workplace and Created the Famous "Glass Ceiling"
The Manager Who Faithfully Practices the Art of Pessimism
The Manager Who Steals Subordinates' Ideas
The Manager Whose Style and Authority is Based on Absolute Power
The Manager Who Seems Oblivious to What is Happening
The Manager Who Loves to "Sack" Employees
The Manager Who Embarrasses Subordinates in the Presence of Others
The Manager Who Follows "Double Standards" in the Organization
The Manager Who is a Religious or Racial Bigot
Summary

Appendix A. Employee Performance Evaluation
Appendix B. Security Vulnerability Survey

I General Function
II Building and Perimeter
III Vehicular Movement
IV Lighting
V Locking Controls
VI Alarms
VII Guards/Security Controls
VIII Employee and Visitor Controls
IX Product Controls (Shipping and Receiving)
X Money Controls
XI Proprietary Information
XII Other Vulnerabilities
XIII Personnel Security

Appendix C. IAPSC Code of Ethics

General
Professional
Forensic
Enforcement

Appendix D. Selected Security-Related Organizations
Appendix E. Suggested Security/Loss Prevention Reference Sources

Books
Journals
Magazines
Newsletters
Association Publications

Index
No. of pages:

402
Language:

English
Copyright:

© Butterworth-Heinemann

2015
Published:

15th August 2015
Imprint:

Butterworth-Heinemann
Hardcover

ISBN:

9780128027745
eBook

ISBN:

9780128027905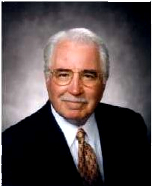 Charles "Chuck" Sennewald, CSC, CPP, is an independent security management consultant and expert witness and the author of numerous Butterworth-Heinemann titles, including "Effective Security Management"; "Security Consulting"; "Retail Crime, Security and Loss Prevention: An Encyclopedic Reference;" "From the Files of a Security Expert Witness"; and earlier editions of this book "The Process of Investigation." Chuck is a graduate of California State University - Los Angeles with a BS degree in Police Science and Administration. Chuck is also the founder and first president of the International Association of Professional Security Consultants (IAPSC), and is a long-time member of ASIS International. He has lectured and is read in countries around the globe.
Affiliations and Expertise
Independent security management consultant, expert witness, and author, internationally based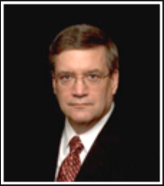 Curtis Baillie CSC, is an independent security management consultant and a retail security expert witness who contributed to the Butterworth-Heinemann titles, "Retail Crime, Security and Loss Prevention: An Encyclopedic Reference" and "Security Consulting". His career includes NASA Security, owner/operator of a large security company, and senior security management positions with grocery and retail "big box" operations. Curtis is a member of the International Association of Professional Security Consultants (IAPSC).
Affiliations and Expertise
President, Security Consulting Strategies, Sandusky, Ohio, USA
"I call your attention to the detail of the writing. Based on the quality of this book as well as its value I give it Five Stars. This is a must read for everyone." --International Foundation for Protection Officers
"A complete reference in one volume...well conceived, well presented, and a worthwhile resource…excels is in its thorough exploration of public relations as a responsibility of management...one of the better sources of information on security this reviewer has encountered." --ASIS Dynamics
Tax Exemption
We cannot process tax exempt orders online. If you wish to place a tax exempt order please
contact us
.
Elsevier.com visitor survey
We are always looking for ways to improve customer experience on Elsevier.com.
We would like to ask you for a moment of your time to fill in a short questionnaire, at the end of your visit.

If you decide to participate, a new browser tab will open so you can complete the survey after you have completed your visit to this website.

Thanks in advance for your time.
Accept
Decline