Current Developments in Biotechnology and Bioengineering
1st Edition
Solid Waste Management
Editors:
Jonathan Wong
R. Tyagi
Ashok Pandey
eBook ISBN: 9780444636751
Hardcover ISBN: 9780444636645
Published Date: 15th September 2016
---
Current Developments in Biotechnology and Bioengineering: Solid Waste Management provides extensive coverage of new developments, state-of-the-art technologies, and potential future trends, reviewing the latest innovative developments in environmental biotechnology and bioengineering as they pertain to solid wastes, also revealing current research priority areas in solid waste treatment and management.
The fate of solid wastes can be divided into three major areas, recycling, energy recovery, and safe disposal. From this foundation, the book covers such key areas as biotechnological production of value added products from solid waste, bioenergy production from various organic solid wastes, and biotechnological solutions for safe, environmentally-friendly treatment and disposal. The state of the art situation, potential advantages, and limitations are discussed, along with proposed strategies on how to overcome limitations.
Reviews available bioprocesses for the production of bioproducts from solid waste
Outlines processes for the production of energy from solid waste using biochemical conversion processes
Lists various environmentally friendly treatments of solid waste and its safe disposal
Postgraduate and PhD students and researchers in academia, government and corporate research in the area of bioengineering/biochemical engineering, biomedical/biological engineering and industrial biotechnology
Section I. Bioproducts from Solid Wastes
1. Bioplastic for organic waste collection
2. Value added bioproducts from sewage sludge
3. Biopesticides production from solid wastes
4. Composting of organic wastes recycling
5. Vermitechnology for organic waste recycling
6. Biochar production and microbial interactions
Section II. Bioenergy from Solid Wastes
7. Anaerobic digestion of organic wastes
8. Biohydrogen from organic waste and biomas
9. Bioethanol production form agricultural wastes
10. Microbial fuel cells
11. Biotechnology for agricultural waste recycling
Section III. Environmental Protection & Waste Treatment
12. Metal and nutrient removal from Sewage sludge
13. Degradation of organic pollutants in biosolids
14. Biotechnology for management of plastic waste
15. Biological treatment of hazardous wastes
16. Biological methods of odour removal in waste treatment facilities
17. Biotechnological approaches in sludge dewatering
18. Landfill leachate treatment
19. Bioleaching for metal recovery from electronic wastes
20. Enzyme technology for waste treatment
No. of pages:

534
Language:

English
Copyright:

© Elsevier

2017
Published:

15th September 2016
Imprint:

Elsevier
eBook

ISBN:

9780444636751
Hardcover

ISBN:

9780444636645
Dr. Jonathan W-C. Wong, currently is a professor in the Department of Biology, Hong Kong Baptist University, Hong Kong SAR. He is also serving as the Director of the Sino-Forest Applied Research Centre for Pearl River Delta Environment (ARCPE), as well as the Hong Kong Organic Resource Centre (HKORC). He received his M.Phil. from the Chinese University Hong Kong and Ph.D. degree from Murdoch University, Australia. He joined the Hong Kong Baptist University in 1992 and continues to serve in various capacities. Prof. Wong is serving as a Visiting Professor in the China University of Agriculture, Nanjing Agricultural University and Shangdong University, China. He conducts research in organic waste management and treatment with particular emphasis on composting and bioenergy production striving towards zero-waste organic waste disposal. He chaired three international conferences on solid waste (ICSWHK 2011, 2013 and 2015). He has served/serving as member of International Advisory Board, Scientific committee and in other capacities of various International Conferences. Prof. Wong was bestowed with Medal of Honor by the Government of Hong Kong Special Administrative Region in 2011 for his service and contribution to the Environment. He is elected as a member of the European Academy of Sciences and Arts. He is serving in the Editorial Board of six journals, notably, as Regional Editor of 'Environmental Technology' and Board member of 'Bioresource Technology'. Prof. Wong has authored over 500 publications including refereed journals, conferences proceedings, four patents, more than 100 technical reports, editing 12 books/journals volumes and others.
Affiliations and Expertise
Professor in the Department of Biology, Hong Kong Baptist University, Hong Kong SAR
Prof R. D. Tyagi is an internationally recognised Professor of Biochemical Engineering and biotransformation with 'Institut national de la recherché Scientifique - Eau, terre, et environnement', (INRS-ETE), University of Québec, Canada. He also holds Adjunct Professor position at the University of Missouri-Columbia, USA. Prof Tyagi has published/presented over 600 papers in refereed scientific international journals, conferences proceedings; he is the author of thirteen books, seventy-five book chapters, ten research reports, nine patents, 118 gene bank submissions and fifty-two invited lectures. He is Associate Editor of ''Practice Periodical of Hazardous, Toxic & Radioactive Waste Management- Am.Soc.Civil Engineering'' and serves on the editorial board of ''Process Biochemistry'' and ''Bioresource Technology''. He has been recognised by many awards and honours. He is member of ''European Academy of Sciences and Arts''.
He conducts research on hazardous/solids waste management, water/wastewater treatment, and wastewater sludge treatment/disposal, bioconversion of wastewater and wastewater sludge into value added products.
Affiliations and Expertise
Professor of Biochemical Engineering and biotransformation, Institut national de la recherché Scientifique – Eau, terre, et environnement (INRS-ETE), University of Québec, Canada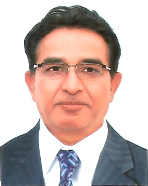 Professor Ashok Pandey is currently Distinguished Scientist at CSIR-Indian Institute for Toxicology Research, Lucknow, India and Honorary Executive Director at the Centre for Energy and Environmental Sustainability- India; he was the former Deputy Director for CSIR's National Institute for Interdisciplinary Science and Technology at Trivandrum, where he head the Centre for Biofuels and Biotechnology Division. Professor Pandey's research interests are on bio-based economy for the production of fuels and chemicals. He has over 1000 publications and communications, which include 14 patents and design copyright, 34 books, 99 book chapters, and 391 original and review papers. Professor Pandey is the recipient of many national and international awards and fellowships, including Fellow of International Society for Energy, Environment and Sustainability, National Academy of Science (India), Biotech Research Society, India, and the International Organization of Biotechnology and Bioengineering. He was Chairman of the International Society of Food, Agriculture and Environment, Finland (Food & Health) from 2003-2004. He is Founder President of the Biotech Research Society, India (www.brsi.in); International Coordinator and General Secretary of International Forum on Industrial Bioprocesses, France (www.ifibiop.org), and Vice-President of the International Society for Energy, Environment & Sustainability (www.isees.org) and All India Biotech Association (www.aibaonline.com). Professor Pandey is Editor-in-chief of Bioresource Technology, Honorary Executive Advisors of Journal of Water Sustainability and Journal of Energy and Environmental Sustainability and editorial board member of several international and Indian journals. Prof. Pandey was also recently honoured as the Most Cited Author as per the Shanghai Ranking's Global Ranking of Academic Subjects 2016.
Affiliations and Expertise
CSIR-Indian Institute of Toxicology Research, Lucknow, India
Tax Exemption
We cannot process tax exempt orders online. If you wish to place a tax exempt order please
contact us
.