Current Developments in Biotechnology and Bioengineering
1st Edition
Current Advances in Solid-State Fermentation
Editors:
Ashok Pandey
Christian Larroche
Carlos Soccol
eBook ISBN: 9780444639912
Paperback ISBN: 9780444639905
Published Date: 13th September 2017
---
Current Developments in Biotechnology and Bioengineering: Current Advances in Solid-State Fermentation provides knowledge and information on solid-state fermentation involving the basics of microbiology, biochemistry, molecular biology, genetics and principles of genetic engineering, metabolic engineering and biochemical engineering. This volume of the series is on Solid-State fermentation (SSF), which would cover the basic and applied aspects of SSF processes, including engineering aspects such as design of bioreactors in SSF. The book offers a pool of knowledge on biochemical and microbiological aspects as well as chemical and biological engineering aspects of SSF to provide an integrated knowledge and version to the readers.
Provides state-of-the-art information on basic and fundamental principles of solid-state fermentation
Includes key features for the education and understanding of biotechnology education and R&D, in particular on SSF
Lists fermentation methods for the production of a wide variety of enzymes and metabolites
Provides examples of the various industrial applications of enzymes in solid state fermentation
Postgraduate and graduate students, researchers in academia, bio-industries, and government. It is also useful to students in the areas of Biotechnology, Industrial Biotechnology, Biochemical Engineering, Biological Engineering, Bioengineering, Biomedical Engineering
1. Advances in solid-state fermentation
2. Advance in porous characteristics of the solid matrix in solid-state fermentation
3. Fungal growth on solid substrates: A physiological overview
4. Kinetics of the solid-state fermentation process
5. Design of bioreactors in solid-state fermentation
6. Online monitoring of solid-state fermentation using respirometry
7. Bioreactors for the production of biological control agents produced by solid-state fermentation
8. Solid-state fermentation for the production of lipases for environmental and biodiesel applications
9. Solid-state fermentation for the on-site production of cellulolytic enzymes and their use in the saccharification of lignocellulosic biomass
10. Solid-state fermentation for the production of proteases and amylases and their application in nutrient medium production
11. Solid-state fermentation for laccases production and their applications
12. Agricultural residues as animal feed: Protein enrichment and detoxification using solid-state fermentation
13. Secondary metabolites production: Physiological advantages in solid-state fermentation
14. Solid-state fermentation for the production of mushrooms
15. Solid-state fermentation for food applications
16. Solid-state fermentation for vthe production of biosurfactants
17. Solid-state fermentation for vermicomposting: A step toward sustainable and healthy soil
18. Solid-state fermentation for the production of organic acids
19. Solid-state fermentation and plant-beneficial microorganisms
19. Solid-state fermentation and plant beneficial microorganisms
No. of pages:

478
Language:

English
Copyright:

© Elsevier

2018
Published:

13th September 2017
Imprint:

Elsevier
eBook

ISBN:

9780444639912
Paperback

ISBN:

9780444639905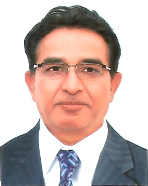 Professor Ashok Pandey is currently Distinguished Scientist at CSIR-Indian Institute for Toxicology Research, Lucknow, India and Honorary Executive Director at the Centre for Energy and Environmental Sustainability- India; he was the former Deputy Director for CSIR's National Institute for Interdisciplinary Science and Technology at Trivandrum, where he head the Centre for Biofuels and Biotechnology Division. Professor Pandey's research interests are on bio-based economy for the production of fuels and chemicals. He has over 1000 publications and communications, which include 14 patents and design copyright, 34 books, 99 book chapters, and 391 original and review papers. Professor Pandey is the recipient of many national and international awards and fellowships, including Fellow of International Society for Energy, Environment and Sustainability, National Academy of Science (India), Biotech Research Society, India, and the International Organization of Biotechnology and Bioengineering. He was Chairman of the International Society of Food, Agriculture and Environment, Finland (Food & Health) from 2003-2004. He is Founder President of the Biotech Research Society, India (www.brsi.in); International Coordinator and General Secretary of International Forum on Industrial Bioprocesses, France (www.ifibiop.org), and Vice-President of the International Society for Energy, Environment & Sustainability (www.isees.org) and All India Biotech Association (www.aibaonline.com). Professor Pandey is Editor-in-chief of Bioresource Technology, Honorary Executive Advisors of Journal of Water Sustainability and Journal of Energy and Environmental Sustainability and editorial board member of several international and Indian journals. Prof. Pandey was also recently honoured as the Most Cited Author as per the Shanghai Ranking's Global Ranking of Academic Subjects 2016.
Affiliations and Expertise
CSIR-Indian Institute of Toxicology Research, Lucknow, India
Professor Christian Larroche is graduate in Biochemical Engineering from INSA, Toulouse, (1979), Docteur-Ingénieur in Organic Chemistry from Paul Sabatier Toulouse 3 University (1982), and Docteur ès Sciences (Ph D) in Biochemical Engineering from Blaise Pascal University (1990). He has strong research interest in the area of applied microbiology and biochemical engineering. His skills are related to the study and development of special processes for the use of microorganisms. This includes fungal spores production by solid state cultivation and their use as protein (enzyme) reservoir in biotransformations. A special interest in phase transfer phenomena coupled to metabolic engineering has to be noticed. It is applied to the design and optimisation of biotransformations involving hydrophobic compounds and carried out in biphasic liquid-liquid media. These processes are related both to the food and environment (bioremediation) areas. His interests have recently be extended to bioenergy, and he is presently co-ordinator of two French research programs on biohydrogen production by anaerobic microorganisms grown on complex media.
He is author of about 150 documents including 70 research papers, two patents and 12 book chapters. He has supervised 10 PhD students and 20 MSc lab works. He is member of SFGP (French Society for Process Engineering) and Chief International Coordinator of ICBF Forum, an international network entitled "Food Bioprocessing - A global approach for advancing sustainable production of value added food". He is head of the department of "Study and Development of Processes involving Microorganisms" of the platform for technological development Biotechnology – Material Engineering of Blaise Pascal University and has in charge the team "Solid state fermentations – Biotransformations" of the Chemical and Biochemical Engineering Laboratory in the same university. He has been head of the Biological Engineering department of Polytech Clermont-Ferrand, a School of Engineering of Blaise Pascal University, from 2001 to 2011. He is director of Polytech since January 2012 and, since 2008, vice-president of the university in charge of research valorization and technology transfer.
Affiliations and Expertise
Blaise Pascal University, Aubiere Cedex, France
Professor Carlos Ricardo Soccol is the research group leader of DEBB (Department of Bioprocess Engineering and Biotechnology) at the Federal University of Paraná, Brazil, with twenty years of experience in biotechnological research and development of bioprocesses with industrial application. He is graduated in Chemical Engineering (UFPR, 1979), Master in Food Technology (UFPR, 1986) and Ph.D. in Genie Enzymatique, Microbiologie et Bioconversion (Université de Technologie de Compiègne,- France, 1992). Postdoctor at Institut ORSTOM/IRD (Montpellier, 1994 and 1997) and at the Université de Provence et de la Méditerranée (Marseille, 2000). He is HDR Professor at Ecole d'Ingénieurs Supériure of Luminy, Marseille-France. He has experience in the areas of Science and Food Technology, with emphasis on Agro-industrial and Agroalimentary Biotechnology, acting in the following areas: bioprocess engineering and solid state fermentation, submerged fermentation, bioseparations, industrial bioprocesses, enzyme technology, tissue culture, bio-industrial projects and bioproduction. He is currently Coordinator of Master BIODEV-UNESCO, Associate Editor of five international journals and Editor in Chief of Brazilian Archives of Biology and Technology Journal. Professor Soccol received several national and international awards which include Science & Technology award of the Govt. of Paraná (1996), Scopus/Elsevier award (2009), Dr. Honoris Causa, University Blaise Pascal-France (2010), Outstanding Scientist – 5th International Conference on Industrial Bioprocesses, Taipei, Taiwan (2012), Elected Titular Member of the Brazilian Academy of Sciences (2014). He is a technical and scientific consultant of several companies, agencies and scientific journals in Brazil and abroad. He has supervised and formed 96 Master Science students, 48 PhD students and 14 Post-Doctorate Students. He has 995 publications/communications which include 17 books, 107 book chapters, 270 original research papers, 557 research communications in international and national conferences and has registered 44 patents. His research articles until the moment were cited (Scopus DataBase) 5600 Times with Index h=36.
Affiliations and Expertise
Research Group Leader, Department of Bioprocess Engineering and Biotechnology, Federal University of Parana, Brazil
Tax Exemption
We cannot process tax exempt orders online. If you wish to place a tax exempt order please
contact us
.