Current Developments in Biotechnology and Bioengineering
1st Edition
Functional Genomics and Metabolic Engineering
Editors:
P Gunasekaran
Santosh Noronha
Ashok Pandey
eBook ISBN: 9780444636782
Hardcover ISBN: 9780444636676
Published Date: 15th September 2016
---
Current Developments in Biotechnology and Bioengineering: Functional Genomics and Metabolic Engineering provides extensive coverage of new developments, state-of-the-art technologies, and potential future trends in the field, compiling the latest ideas from across the entire arena of biotechnology and bioengineering.
This volume provides data-based scientific knowledge and state-of-art information on functional genomics and metabolic engineering. It covers the core subjects of functional genomics, such as epigenomics, metagenomics, genomics of extremophiles, genomics studies in nutrient transport, genomics of miRNA, and genomics of pathogenesis.
An overview of metabolic engineering theories and approaches is supported with specific important examples of secondary metabolites, including Streptomyces, pentose utilization in E. coli, bacterial ethanol fermentation, yeast mediated benzaldehyde biotransformation, carotenoid production, acetic acid production by E. coli, and NADH regeneration.
Provides state-of-the-art information and applications of functional genomics and metabolic engineering as applied to biotechnology
Supports the education and understanding of biotechnology education and R&D
Demonstrates new means of enabling cells to produce valuable proteins, polypeptides, and primary and secondary metabolites
Postgraduate and PhD students and researchers in academia, government and corporate research in the area of bioengineering/biochemical engineering, biomedical/biological engineering and industrial biotechnology
Section 1: Functional Genomics
1. Functional epigenomics
2. Functional Metagenomics
3. Functional genomics of extremophiles
4. Functional genomics studies in nutrient transport
5. Functional genomics of miRNA
6. Functional genomics of pathogenesis
Section 2: Metabolic Engineering
7. Overview of metabolic engineering theories and approaches
8. Polyketide synthesis
9. Secondary metabolites from Streptomyces
10. Pentose utilization in E. coli
11. Bacterial ethanol fermentation
12. Yeast mediated benzaldehyde biotransformation
13. Carotenoid production
14. Acetic acid production by E. coli
15. NADH regeneration
No. of pages:

316
Language:

English
Copyright:

© Elsevier

2017
Published:

15th September 2016
Imprint:

Elsevier
eBook

ISBN:

9780444636782
Hardcover

ISBN:

9780444636676
Prof. P. Gunasekaran is a Senior Professor of Microbiology in India. He has 33 years of teaching and research experience in Microbiology, Biotechnology and Genomics. He obtained his Bachelor's Degree in Chemistry (1974) and Master's Degree in Biology (1976) from Madurai Kamaraj University, Madurai. Subsequently, he obtained his Doctorate Degree in Microbiology (1980) from Haryana Agricultural University, Hisar. He started his career as a Lecturer cum Curator in Microbiology at Punjab University, Chandigarh in 1980 and became a Faculty of Madurai Kamaraj University in 1981. Presently, he is serving as the Vice-Chancellor of Thiruvalluvar University, Vellore.
Prof. P. Gunasekaran has made significant contributions in Industrial Microbiology especially on ethanol fermentation technology and microbial enzyme technology. His research has been focused mainly on Zymomonas mobilis, an ethanol producing bacterium. In addition to the research on Z. mobilis, he has made significant contributions in process optimization and production of various industrial enzymes from different bacterial and fungal sources. He visited several countries worldwide including USA, UK, France, Mexico, Japan, South Korea and Hungary to conduct colloborative research programs.
He has introduced a new postgraduate course, M.Sc. Genomics at MKU, for the first time in India, Under the UGC-supported Centre for Excellence in Genomic Sciences (CEGS) programme. He elevated this course to a new hight as Integrated M.Sc.–Ph.D. course in Genomics, for the first time in India with the support of DBT-supported Interdisciplinary Programme of Life Sciences (IPLS). With the support from the UGC, New Delhi he has established Networking Research Centre in Biological Sciences (NRCBS) with State of the Art research laboratory facility which cater the need of the researchers from any time from any where in the country.
He has guided 36 Ph.D students in his career and 4 students are waiting for final viva voce examination. He is presently guiding 8 Ph.D students at MKU. He has published 150 Research articles in National and International Journals with a cumulative imapct foctor of 250 and his reserach articles has been cited 1923 time in various journal artilces with a h-index of 23 and i10 index of 50. In addition, he has contributed 28 book chapters in books published by leading publishers such as Springer. He has presented his research findings in more than 200 National and International conferences. He is serving as the Editor of three International journals such as Applied Biotechnology and Biotechnology (USA), Journal of Microbiology and Biotechnology (South Korea) and Indian Journal of Microbiology (India). In addition, he served as the Guest Editor of special issues in leading Indian journals such as Current Science, Journal of Scientific Research, Indian Journal of Biotechnology and Indian Journal of Experimental Biology.
At national level, he has been elected as the President of Biotechnology Research Society of India (BRSI), India, twice consecutively (2011- 13 and 2013-16). He served as the President of Association of Microbiologists of India (AMI), India for the year 2008-2009. During his tenure, the AMI had tie-up with international societies such as American Society for Microbiology (ASM) and International Society for Microbial Ecology (ISME). The official journal of the AMI, Indian Journal of Microbiology has been published published by Springer. He has chaired and served as a member of several Committee, Councils and Boards of various fundsing agencies. He has organized two International Conferences and more than 25 workshops /summer schools/ winter schools.
He has received several medals, awards and honours in India and Abroad for his immense research contributions. The major recognitions include Outstanding Service Award by, International Board of the American Soceity for Microbiology (ASM) - 2011, One Time Grant Award by UGC - 2011, Alagappa Centenary Excellence Award for Pure and Applied Sciences -2010, Fellow of Tamil Nadu Academy of Sciences (FTNAS) - 2010, 76th Indian Science Congress-Madurai Kamaraj University Eminent Scientist Award (Natural Sciences) - 2009, Life Time Achievement Award, Indian Association of Applied Microbiologists – 2009, Fellow of the National Academy of Biological Sciences (FNABS) – 2008, American Society of Microbiology (ASM) International Professorship – 2007, AMI-Prof.S.R.Vyas Award – 2006, Fellow of Association of Microbiologists of India (FAMI) – 2006, Fellow of Biotechnology Research Society of India (FBRSI) – 2004, Tamil Nadu Scientist Award (TANSA) - 1999, Louis Pasteur Award - 1998, Invited Professor and Divisional Chair of Division of Biological and Health Sciences, Universidad Autonoma Metropolitana, México, etc.
At the administration side, he occupied several positions such as Coordinator of the School of Biological Sciences, Coordinator of the DST-FIST programme, Coordinator of University with Potential for Excellence, Special Officer (Planning and Development), Member Syndicate (twice), and member in almost all sub-committees of Syndicate including the Finance committee and member of Syndicate committee to look after the university in the absence Vice-chancellor of Madurai Kamaraj University. He has been nominated as Member to the Tamil Nadu State Council for Higher Education.
Affiliations and Expertise
Vice-Chancellor, Thiruvalluvar University, Vellore, India
Dr Santosh Noronha is a biochemical engineer by training who has evolved multidisciplinary interests. He has focused on understanding various metabolic and regulatory aspects of microbial systems, towards rationally manipulating their productivity for production of therapeutics. He is Assistant Professor in the Department of Chemical Engineering, Indian Institute of technology, Mumbai, India.
Affiliations and Expertise
Assistant Professor in the Department of Chemical Engineering, Indian Institute of technology, Mumbai, India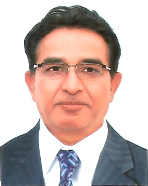 Professor Ashok Pandey is currently Distinguished Scientist at CSIR-Indian Institute for Toxicology Research, Lucknow, India and Honorary Executive Director at the Centre for Energy and Environmental Sustainability- India; he was the former Deputy Director for CSIR's National Institute for Interdisciplinary Science and Technology at Trivandrum, where he head the Centre for Biofuels and Biotechnology Division. Professor Pandey's research interests are on bio-based economy for the production of fuels and chemicals. He has over 1000 publications and communications, which include 14 patents and design copyright, 34 books, 99 book chapters, and 391 original and review papers. Professor Pandey is the recipient of many national and international awards and fellowships, including Fellow of International Society for Energy, Environment and Sustainability, National Academy of Science (India), Biotech Research Society, India, and the International Organization of Biotechnology and Bioengineering. He was Chairman of the International Society of Food, Agriculture and Environment, Finland (Food & Health) from 2003-2004. He is Founder President of the Biotech Research Society, India (www.brsi.in); International Coordinator and General Secretary of International Forum on Industrial Bioprocesses, France (www.ifibiop.org), and Vice-President of the International Society for Energy, Environment & Sustainability (www.isees.org) and All India Biotech Association (www.aibaonline.com). Professor Pandey is Editor-in-chief of Bioresource Technology, Honorary Executive Advisors of Journal of Water Sustainability and Journal of Energy and Environmental Sustainability and editorial board member of several international and Indian journals. Prof. Pandey was also recently honoured as the Most Cited Author as per the Shanghai Ranking's Global Ranking of Academic Subjects 2016.
Affiliations and Expertise
CSIR-Indian Institute of Toxicology Research, Lucknow, India
Tax Exemption
We cannot process tax exempt orders online. If you wish to place a tax exempt order please
contact us
.