Criminal Profiling
4th Edition
An Introduction to Behavioral Evidence Analysis
eBook ISBN: 9780123852441
Hardcover ISBN: 9780123852434
Published Date: 9th March 2011
Secure Checkout
Personal information is secured with SSL technology.
Free Shipping
Free global shipping
No minimum order.
---
Focused on Behavioral Evidence Analysis (BEA), a method of criminal profiling developed and refined by the author over the past 15 years, the fourth edition of Criminal Profiling maintains the same core foundation that made previous editions best sellers in the professional and academic community worldwide. Written from practicing behavioral analysts and aspiring students alike, this work emphasizes an honest understanding of crime and criminals. Newly updated, mechanisms for the examination and classification of both victim and offender behavior have been improved. In addition to refined approaches towards victimology, crime scene analysis, motivation and case linkage, a chapter on sexual deviance has been added as well.
With prior edition in wide use as a primary text in criminal justice, law, criminology, and behavioral science programs around the world, Criminal Profiling, Fourth Edition remains essential for students and professionals alike.

Outlines the scientific principles and practice standards of BEA-oriented criminal profiling, with an emphasis on applying theory to real cases
Contributing authors from law enforcement, academic, mental health and forensic science communities provide a balance perspective
Complete glossary of key terms
Companion Web site includes all appendices from previous volumes and figure collection at http://www.elsevierdirect.com/companions/9780123852434
Manual Web site provides an instructor's manual for each chapter, powerpoint slideshows, and case reports from Brent Turvey's work
Students in programs such as: forensic science, psychology, sociology, criminal profiling, or investigative strategy in serial crime; and as a supplement to courses involving criminology, arson, stalking, sex crimes or death investigation. Forensic consultants, forensic scientists, law enforcement
Dedication
Foreword to the Third Edition
Preface to the Fourth Edition Criminal Profiling: The Imperatives of Scientific Methodology and a Behavioral Science Education

Methodology
Skill identification and development
Education
Experience
Bea
References

Preface to the Third Edition The Persistence of Faith-Based Profiling

Working for god
A world of magical thinking
The power of media
Belief in psychic phenomena
Profilers and psychics: special powers?
The problem
The solution
References

Acknowledgments
About the Authors

Jansen Ang
Eoghan Casey, M.A.
Jeffery Chin
W. Jerry Chisum, B.S.
Craig M. Cooley, J.D.
Jodi Freeman, M.Crim.
Majeed Khader
Michael Mcgrath, M.D.
Eunice Tan
Angela N. Torres, Ph.D.
Brent E. Turvey, M.S.

Section 1: An Introduction to Criminal Profiling

Chapter 1. A History of Criminal Profiling

Publisher Summary
Key terms
Blood libel
Witches and the medieval inquisitions
Witches and puritans (1688–1692): goodwife ann glover and the salem witch trials
Modern profilers: a multidisciplinary historical perspective
Summary
Questions
References

Chapter 2. Criminal Profiling: Science, Logic, and Cognition

Publisher Summary
Key terms
Bias
Science and the scientific method
Metacognition
Summary
Questions
References

Chapter 3. Alternative Methods of Criminal Profiling

Publisher Summary
Key terms
Idiographic versus nomothetic study
Nomothetic profiling and nomothetic profilers
Criminal investigative analysis and criminal profiling: what's the difference?
Organized versus disorganized
Diagnostic evaluations (DE)
Investigative psychology (IP)
Geographic profiling
Conclusion
Summary
Questions
References

Chapter 4. Forensic Psychology, Forensic Psychiatry, and Criminal Profiling: The Mental Health Professional's Contribution to Criminal Profiling

Publisher Summary
Key terms
Psychology and psychiatry
Insanity and competency to stand trial
Forensic psychologists and psychiatrists as profilers
Summary
Questions
References

Chapter 5. An Introduction to Behavioral Evidence Analysis

Publisher Summary
Key terms
The inference of traits
Behavioral evidence analysis (BEA) defined
Forensic analysis (A.K.A. equivocal forensic analysis)
Forensic victimology
Crime scene analysis
Behavioral evidence analysis: goals and purpose
Behavioral evidence analysis: contexts
Behavioral evidence analysis thinking strategies
The principles of behavioral evidence analysis
Summary
Questions
References

Chapter 6. An Introduction to Crime Scene Analysis

Publisher Summary
Key terms
Forensic assessment/equivocal forensic analysis
The threshold assessment
Summary
Questions
References

Section 2: Forensic Victimology

Chapter 7. Forensic Victimology

Publisher Summary
Key terms
Challenges
Forensic victimology and the scientific method
Victim exposure analysis
Victimology guidelines
Summary
Questions
References

Chapter 8. Sexual Deviance

Publisher Summary
Key terms
Everybody lies
Defining deviant sexual behavior
Modern sexual development
Sexual arousal
Sexual fantasy
Pornography
Deviant sexual behavior
Summary
Questions
References

Chapter 9. Sexual Asphyxia

Publisher Summary
Key terms
Problem with sexual asphyxia
Nature of sexual asphyxia
Demographics
Findings at the death scene
Findings at autopsy
Findings of psychological autopsy
Female sexual asphyxia
Differentiating between accidental death from sexual asphyxia and other causes
Sexual homicide with asphyxia: a lethal hookup
Summary
Questions
References

Chapter 10. False Reports

Publisher Summary
Key terms
Historical context
High-profile cases
Frequency of cases
Motivations
Types of false reports
Conclusion
Summary
Questions
References

Section 3: Crime Scene Analysis

CHAPTER 11. An Introduction to Crime Reconstruction

Publisher Summary
Key terms
Approaching the reconstruction
Crime reconstruction and experience
Reason, methods, and confidence
Event analysis
The role of evidence: reconstruction classifications
Evidence dynamics
Dynamic influences: pre-discovery
Dynamic influences: post-discovery
Questioning the evidence dynamics
Evidence dynamics: the influence of future technologies
Conclusion
Summary
Questions
References

Chapter 12. Crime Scene Characteristics

Publisher Summary
Key terms
Limitations
Utility
Location type
Crime scene type
Victim location
Victim selection
Point of contact
Method of approach
Method of attack
Use of force
Methods of control
Weapon and wounds
Victim response
Nature and sequence of sexual acts
Time
Multiple offenders
Planning/preparation
Precautionary acts
Missing items
Opportunistic elements
The body
Staging
Verbal behavior/scripting
Summary
Questions
References

Chapter 13. Interpreting Motive

Publisher Summary
Key terms
Rationale
Motive: crime scene state or offender trait?
Theories of motive
Motive vs. intent
The behavioral-motivational typology
Psychological crime scene tape
Contributing motivational factors
Summary
Questions
References

Chapter 14. Case Linkage: Offender Modus Operandi and Signature

Publisher Summary
Key terms
Evidentiary thresholds
Modus operandi
Offender signature
Signature behavior
Signature patterns
Distinguishing MO and signature behavior
Interpreting behavioral linkage
Case example: commonwealth of massachusetts v. timothy imbriglio
Summary
Questions
References

Chapter 15. Cyberpatterns: Criminal Behavior on the Internet

Publisher Summary
Key terms
Crime and computers
Cybertrails
Profiling computer criminals
Digital behavior of unknown offenders
Managing offender behavior
Victimology
Deductive profiling of computer intruders
Summary
Questions
Acknowledgments
References

Chapter 16. Fire and Explosives: Behavioral Aspects

Publisher Summary
Key terms
Definitions
Limitations
Fire and explosives use as force
Victimology
Crime scene characteristics
Applying the behavior-motivational typology
Summary
Questions
References

Section 4: Offender Characteristics

Chapter 17. Inferring Offender Characteristics

Publisher Summary
Key terms
The homology debacle
Purpose
Criminal profiling and criminal identity
Deducing offender characteristics
Problem characteristics
The written profile
Criminal profiling and daubert
Testing and falsifiability
Peer review and publication
Error rates
General acceptance
Recommendations
Criminal profiling in court
The future of criminal profiling in court
Summary
Questions
References

Chapter 18. Psychopathy and Sadism: Interpreting Psychopathic and Sadistic Behavior in the Crime Scene

Publisher Summary
Key terms
Psychopathy
Sadistic behavior
Conclusion
Summary
Questions
References

Chapter 19. Sex Crimes

Publisher Summary
Key terms
The historical view
Consent
Types of sex crimes
Developmental issues
Female sex offenders
Sex crimes and communications technology
Summary
Questions
References

Chapter 20. Domestic Homicide

Publisher Summary
Key terms
Risk and exposure
Pregnancy as a risk factor
The dynamics of abusive relationships
Intent
Intimate homicide
Domestic child homicide
"Honor killings"
Domestic elder homicide
Discussion
Summary
Questions
References

Chapter 21. Mass Murder

Publisher Summary
Key terms
Mass murder versus genocide
Mass murder and the media
Myths
Nomothetic profiles of mass murder
Nomothetic data: numbers and averages
Types of mass killers
Mass murder protocols
Summary
Questions
References

Chapter 22. Serial Cases: Investigating Pattern Crimes

Publisher Summary
Key terms
Case example: brent j. brents
Terms and definitions
Serial homicide
Serial rape
Case examples
Evaluating serial behavior
Solving cases
Conclusion
Summary
Questions
References

Chapter 23. Introduction to Terrorism: Understanding and Interviewing Terrorists

Publisher Summary
Key terms
Nomothetic terrorist profiles: oversimplified, uninformed, and unadaptive
Interviewing terrorists: suggestions for investigative interviews
Conclusion
Summary
Questions
References

Section 5: Professional Issues

Chapter 24. Ethics and the Criminal Profiler

Publisher Summary
Key terms
When profiling harms
Ethical guidelines for the criminal profiler
The media and entertainment industry: conflicts of interest
High station: abusing positions of power
Ethics in publishing
Criminal profiling and forensic fraud
Solutions
Summary
Questions
References

Chapter 25. Criminal Profiling on Trial: The Admissibility of Criminal Profiling Evidence

Publisher Summary
Key terms
Introduction
Criminal profiling: from categorizing to individualizing offenders
Admissibility standards: from general acceptance to gatekeeping judges
Criminal profiling's empirical proof, relevance, and predictability
Conclusion
Summary
Acknowledgments
Questions

Appendix. Threshold Assessment Homicide of Armida Wiltsey

Purpose
Case materials
Background
Timeline
Victimology
Victim exposure
Crime reconstruction
Crime scene characteristics
Motivation
Offender characteristics
Investigative suggestions
References

Glossary
Index
No. of pages:

728
Language:

English
Copyright:

© Academic Press

2011
Published:

9th March 2011
Imprint:

Academic Press
eBook

ISBN:

9780123852441
Hardcover

ISBN:

9780123852434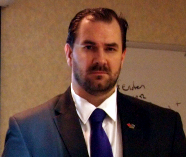 Brent E. Turvey spent his first years in college on a pre-med track only to change his course of study once his true interests took hold. He received a Bachelor of Science degree from Portland State University in Psychology, with an emphasis on Forensic Psychology, and an additional Bachelor of Science degree in History. He went on to receive his Masters of Science in Forensic Science after studying at the University of New Haven, in West Haven, Connecticut.
Since graduating in 1996, Brent has consulted with many agencies, attorneys, and police departments in the United States, Australia, China, Canada, Barbados and Korea on a range of rapes, homicides, and serial/ multiple rape/ death cases, as a forensic scientist and criminal profiler. He has also been court qualified as an expert in the areas of criminal profiling, forensic science, victimology, and crime reconstruction. In August of 2002, he was invited by the Chinese People's Police Security University (CPPSU) in Beijing to lecture before groups of detectives at the Beijing, Wuhan, Hanzou, and Shanghai police bureaus. In 2005, he was invited back to China again, to lecture at the CPPSU, and to the police in Beijing and Xian - after the translation of the 2nd edition of his text into Chinese for the University. In 2007, he was invited to lecture at the 1st Behavioral Sciences Conference at the Home Team (Police) Academy in Singapore, where he also provided training to their Behavioral Science Unit. In 2012 Brent completed his PhD in Criminology from Bond University in Gold Coast, Australia.
He is the author of Criminal Profiling: An Introduction to Behavioral Evidence Analysis, 1st, 2nd, 3rd and 4th Editions (1999, 2002, 2008, 2011); co- author of the Rape Investigation Handbook, 1st and 2nd Editions (2004, 2011), Crime Reconstruction 1st and 2nd Editions (2006, 2011), Forensic Victimology (2008) and Forensic Fraud (2013) - all with Elsevier Science. He is currently a full partner, Forensic Scientist, Criminal Profiler, and Instructor with Forensic Solutions, LLC, and an Adjunct Professor of Justice Studies at Oklahoma City University. He can be contacted via email at: bturvey@forensic-science.com.
Affiliations and Expertise
Forensic Solutions LLC, Sitka, AK; USA Director, The Institute of Forensic Investigation and Criminal Profiling, Aguascalientes, MX
2013 Textbook Excellence Awards (Texty), Text and Academic Authors Association
Praise for the third edition:
"In the third edition of this very popular textbook, Brent Turvey clearly demonstrates that criminal profiling has established itself as a scientific endeavor rather than an exercise in investigative intuition. This textbook pulls together an impressive amount of substantive knowledge from a variety of disciplines in order to provide the reader with a foundation upon which to develop a mastery of the criminal profiling process. As Turvey demonstrates throughout the text, however, there are various methodological approaches to the practice of criminal profiling. Paramount among these, he argues, is the method known as Behavioral Evidence Analysis, which is described and illustrated in great detail throughout this remarkable book." --Daniel B. Kennedy, PhD, Forensic Criminologist, University of Detroit Mercy
"The third edition of Criminal Profiling is sterling!" --Stan Crowder, Ph.D., Assistant Professor of Criminal Justice, Kennesaw State University, GA
Praise for the previous editions:
"This text documents the principles of proper criminal profiling and undertakes to establish definite criteria for professionalization...should be reviewed by anyone intent on becoming a professional criminal profiler." --AMERICAN JOURNAL OF PSYCHIATRY
"...a thorough grounding in what is a relatively new field. This is more than a basic text and...should be required reading for all criminal investigators." --CRIME AND JUSTICE INTERNATIONAL

"...an important contribution to the systematic study of the behavioural evidence linked to the perpetration of serious crimes...Brent Turvey's opus is a major and much needed step toward professionalism [of criminal profiling.]" --THE EXPERT
"Decrying 'faith-based thinking' amongst some who call themselves criminal profilers, this work seeks to professionalize criminal profiling by insisting that it rest on a proper background in the behavioral sciences and criminal forensics; hence the secondary label found in the subtitle, "behavioral evidence analysis." The author (together with collaborators) describes the skills, techniques, and methods of this scientifically-oriented criminal profiling in 25 chapters organized into sections on introductory issues, forensic victimology, crime scene analysis, offender characteristics, and professional issues (i.e., ethics and trial testimony)." --Reference and Research Book News
Tax Exemption
We cannot process tax exempt orders online. If you wish to place a tax exempt order please
contact us
.
Elsevier.com visitor survey
We are always looking for ways to improve customer experience on Elsevier.com.
We would like to ask you for a moment of your time to fill in a short questionnaire, at the end of your visit.

If you decide to participate, a new browser tab will open so you can complete the survey after you have completed your visit to this website.

Thanks in advance for your time.
Accept
Decline