Comprehensive Membrane Science and Engineering
1st Edition
Editors:
Enrico Drioli
Lidietta Giorno
Hardcover ISBN: 9780444532046
eBook ISBN: 9780080932507
Imprint: Elsevier Science
Published Date: 9th July 2010
---
This multivolume work covers all aspects of membrane science and technology - from basic phenomena to the most advanced applications and future perspectives. Modern membrane engineering is critical to the development of process-intensification strategies and to the stimulation of industrial growth. The work presents researchers and industrial managers with an indispensable tool toward achieving these aims.
Covers membrane science theory and economics, as well as applications ranging from chemical purification and natural gas enrichment to potable water
Includes contributions and case studies from internationally recognized experts and from up-and-coming researchers working in this multi-billion dollar field
Takes a unique, multidisciplinary approach that stimulates research in hybrid technologies for current (and future) life-saving applications (artificial organs, drug delivery)
Academic and industrial researchers working in the area of membranes and their application: wastewater, desalination, adsorption, catalysis, etc., process engineers in separation science, membrane scientists, biologists and biochemists, consultants and environmental scientists

Book 1: Basic aspects of membrane science and engineering
SECTION 1: ROLE AND FUNCTION OF BIOLOGICAL AND ARTIFICIAL MEMBRANES
1.1 Biological membranes and biomimetic artificial membranes
Lidietta GIORNO, Rosalinda MAZZEI, Enrico DRIOLI
1.2 Functionalized Membranes for Sorption, Separation and Reaction: An Overview
Abhay R. LADHE, Jian XU, Aaron M. HOLLMAN, Vasile SMULEAC, Dibakar BHATTACHARYYA
SECTION 2: FUNDAMENTALS FOR TRANSPORT PHENOMENA IN MEMBRANE
2.1 Modelling and simulation of membrane structure and transport properties
Vasilis BURGANOS
2.2 Fundamentals of transport phenomena in polymer membranes
Donald R. PAUL
SECTION 3: BASIC ASPECTS FOR POLYMERIC AND INORGANIC MEMBRANE PREPARATION
3.1 Basic aspects in polymeric membrane preparation
Enrico DRIOLI, Heiner STRATHMANN, Lidietta GIORNO
3.2 Advanced polymeric and organic-inorganic membranes for pressure driven processes
Suzana P. NUNES, Klaus-Viktor PEINEMANN
3.3 Norbornene polymers as material for membrane gas separation
Yuri YAMPOLSKII
3.4 Amorphous perfluoropolymer membranes
Vincenzo ARCELLA, P. TONIOLO, M. AVATANEO, A. GHIELMI, G. MARCHIONNI
3.5 Plasma membranes
Stéphanie ROUALDES, Vincent ROUESSAC, Jean DURAND
3.6 Membranes preparation using supercritical fluids
Ernesto REVERCHON, Stefano CARDEA
3.7 Basic aspects in inorganic membrane preparation
Anita BUEKENHOUDT, Andrei KOVALEVSKI, Jan LUYTEN, Frans SNIJKERS
3.8 Ceramic hollow fibre membranes and their applications
Kang LI
3.9 Preparation of carbon membranes for gas separation
Ahmad Fauzi ISMAIL
3.10 Carbon nanotube membranes: A new frontier in membrane science
Mainak MAJUMDER, Pulickel M. AJAYAN
SECTION 4: MEMBRANE CHARACTERIZATION
4.1 Characterization of Filtration Membranes
Pierre AIMAR
4.2
No. of pages:

1570
Language:

English
Copyright:

© Elsevier Science

2010
Published:

9th July 2010
Imprint:

Elsevier Science
Hardcover

ISBN:

9780444532046
eBook

ISBN:

9780080932507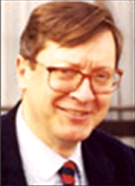 Professor Enrico Drioli has been working in Membrane Science and Membrane Engineering for many years, beginning as a student in Chemistry at the University of Naples. He is a Full Professor at the Department of Chemical Engineering and Materials at the University of Calabria, where he founded the Institute of Membrane Technology of the Italian Research Council in 1993. He served there as Director until December 2008. He also served as Dean of the School of Engineering at the University of Calabria from 1982 to 1985. His scientific activity has focused mainly on the following fields: Membrane Science and Engineering, Membranes in Artificial Organs, Integrated Membrane Processes, Membrane Preparation and Transport Phenomena in Membranes, Membrane Distillation and Membrane Contactors, and Catalytic Membrane and Catalytic Membrane Reactors. He is the recipient of numerous awards and honors, including: Doctorate Honoris Causa from University of Paul Sabatier of Toulouse (France) (8 July 2009); International Cooperation Honor Award, September 2005, given by the Membrane Industry Association of China (MIAC) for his special dedication to the International Cooperation between China and Europe in the field of membrane and science technology; President of the European Society of Membrane Science and Technology (today European Membrane Society) (1982 – 1998); Member of the International Scientific Advisory Committee of the Grand Water Research Institute at Technion – Israel Institute of Technology, Israel (since 2004); Member and Moderator of the Research Advisory Council of the Middle East Desalination Research Center Oman, Muscat (since May 1997); Member of the International Advisory Board of the State Key Laboratory of Catalysis, Dalian Institute of Chemical Physics, Chinese Academy of Sciences (since 2007); Founding member of the European Federation on Regenerative Medicine (since 2006); Expert on the panels of the OECD project "Nanotechnology and clean water" (
Affiliations and Expertise
Institute on Membrane Technology, Rende (CS), Italy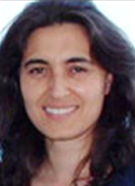 Lidietta Giorno is a membrane biotechnologist with a strong background in biological science, chemical technologies, and new materials. Her research experience includes membrane bioengineering, biocatalytic membrane reactors, integrated membrane systems for bioseparations and bioconversions, downstream processing based on molecular separation, membrane chirotechnology, and membrane emulsifiers. She has been involved in membrane science and engineering research and development for almost twenty years. She is Director of the Institute on Membrane Technology of the National Research Council of Italy, ITM-CNR, and is involved in research co-operations at the European and international levels. Dr. Giorno has worked abroad in the USA at Sepracor Inc., in 1992; in The Netherlands at ATO-DLO, in 1994; in France, at The University of Compiegne, in 1997 and 2000. She is Visiting Professor at Tianjin University of Science and Technology, China, since 2008. Lidietta Giorno is co-author of three books and some 70 peer-reviewed scientific papers in international journals. She is a member of the editorial boards and referee pools of scientific journals and research agencies, and she sits on the boards of several international committees and scientific societies. In addition, Dr. Giorno has served on the European Membrane Society Council for two mandates and is currently the President of the EMS Council and editor of the EMS Membrane Newsletter.
Affiliations and Expertise
Director of the Institute on Membrane Technology of the National Research Council of Italy, ITM-CNR