Comprehensive Handbook of Iodine
1st Edition
Nutritional, Biochemical, Pathological and Therapeutic Aspects
Editors:
Victor Preedy
Gerard Burrow
Ronald Ross Watson
Hardcover ISBN: 9780123741356
eBook ISBN: 9780080920863
Published Date: 9th February 2009
---
Over two billion people worldwide are at risk for the spectrum of disorders known as "The Iodine Deficiency Disorders." 1-10% will suffer cretinism; 5-30% will have some sort of brain damage or neurological impairment and 30-70% will be hypothyroid.
The causes of iodine deficiencies can be considered from both simplistic and more complex perspectives: From the leaching of iodine from soil resulting in crops with low iodine content to malnutrition resulting in impaired iodine absorption. Poor dietary diversification and impoverished socio-economic development can also lead to iodine deficiencies.
Although it is possible to diagnose and treat deficiencies, there is still an ongoing dialogue regarding the detailed molecular pathology of iodine homeostatis, how hypothyroidism impacts the body tissues, and efficient diagnosis and treatment of the Iodine Deficiency Disorders.
This Handbook provides a resource of information on the various pathways and processes based on different countries or diseases. Because there is a constant flow of new information on iodine and related disorders, the goal of this Handbook is to provide a base of scientific information upon which additional knowledge can be applied.
Key Features: Provides important information on one of the most common micro-nutrient deficiencies in the world, the most important "single nutrient-multiple consequences" paradigm today Includes information on iodine-related diseases, including those that are common, preventable and treatable *Provides insight from a broad perspective of viewpoints -- from subcellular transports to economic impact
Nutritionists and Dietitians, Public Health Scientists and Workers, Epidemiologists, Food scientists, Pharmacologists
Section 1: Forwards – ICCIDD and WHO
Section 2: Analytical Techniques
Chapter 1 Determination of Iodine in Seawater: Methods and Applications Hua-Bin Li, Xaing-Rong Xu, and Feng Chin
Chapter 2 Assay of Iodine in Foodstuffs: Methods and Applications Jane Kučera
Chapter 3 Determination of Iodine in-vivo and in-vitro by X-Ray Fluorescence Analysis: Methodology and Applications Marie Hansson, Gertrud Berg, and Mats Isaksson
Chapter 4 Plasma Analytes for Determination of Thyroid Status Ruth M. Ayling and Jinny Jeffrey
Chapter 5 Interpretation of Thyroid Function Tests and Their Relationship to Iodine Nutrition: Changes in TSH, Free T4 and Free T3 Resulting From Iodine Deficiency and Iodine Excess Colin M. Dayan and Vijay Panicker
Chapter 6 Thyroglobulin as an Indicator of Iodine Intake Radovan Bílek and Václav Zamrazil
Chapter 7 Computer Systems for Monitoring Effects of Iodine/Thyroid Status in Populations Inge Bülow Pederson, Peter Laurberg
Section 3: General Aspects of Iodine Sources and Intakes in the Diet, Main Routes of Iodine Metabolism and Metabolic Roles
Section 3.1: Iodine Cycle and Chemistry
Chapter 8 Iodine in the Air Russell W. Saunders and Alfonso Saiz-Lopez
Chapter 9 Iodine and Iodine Species in Sea Water: Speciation, distribution and dynamics Kazuaki Ito and Takeshi Hirokawa
Chapter 10 Geochemical Cycling of Iodine Species in Soils Qinhong Hu, Je
No. of pages:

1334
Language:

English
Copyright:

© Academic Press

2009
Published:

9th February 2009
Imprint:

Academic Press
eBook

ISBN:

9780080920863
Hardcover

ISBN:

9780123741356
Victor R. Preedy BSc, PhD, DSc, FRSB, FRSPH, FRCPath, FRSC is a senior member of King's College London. He is also Director of the Genomics Centre and a member of the Faculty of Life Sciences and Medicine. Professor Preedy has longstanding academic interests in substance misuse especially in relation to health and well being. He is a member of the Editorial Board of Drug and Alcohol Dependence and a founding member of the Editorial Board of Addiction Biology. In his career Professor Preedy was Reader at the Addictive Behaviour Centre at The University of Roehampton, and also Reader at the School of Pharmacy (now part of University College London; UCL). Professor Preedy is Editor of the influential works The Handbook Of Alcohol Related Pathology, The Neuropathology of Drug Addictions and Substance Misuse and The Handbook of Cannabis and Related Pathologies (all published by Academic Press-Elsevier). Professor Preedy graduated in 1974 with an Honours Degree in Biology and Physiology with Pharmacology. He gained his University of London PhD in 1981. In 1992, he received his Membership of the Royal College of Pathologists and in 1993 he gained his second doctoral degree (DSc). Professor Preedy was elected as a Fellow of the Institute of Biology in 1995 and also as a Fellow to the Royal College of Pathologists in 2000. He was then elected as a Fellow of the Royal Society for the Promotion of Health (2004) and The Royal Institute of Public Health and Hygiene (2004). In 2009, Professor Preedy became a Fellow of the Royal Society for Public Health and in 2012 a Fellow of the Royal Society of Chemistry. To his credit, Professor Preedy has published over 600 articles, which includes peer-reviewed manuscripts based on original research, abstracts and symposium presentations, reviews and numerous books and volumes.
Affiliations and Expertise
Department of Dietetics, King's College London, UK
Affiliations and Expertise
David Paige Smith Professor of Medicine, Professor of Obstetrics and Gynecology, Yale University School of Medicine, New Haven, CT, USA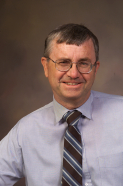 Ronald Ross Watson PhD is a professor of Health Promotion Sciences in the University of Arizona Mel and Enid Zuckerman College of Public Health. He was one of the founding members of this school serving the mountain west of the USA. He is a professor of Family and Community Medicine in the School of Medicine at the University of Arizona. He began his research in public health at the Harvard School of Public Health as a fellow in 1971 doing field work on vaccines in Saudi Arabia. He has done clinical studies in Colombia, Iran, Egypt, Saudi Arabia, and USA which provides a broad international view of public health. He has served in the military reserve hospital for 17 years with extensive training in medical responses to disasters as the chief biochemistry officer of a general hospital, retiring at a Lt. Colonel. He published 450 papers, and presently directs or has directed several NIH funded biomedical grants relating to alcohol and disease particularly immune function and cardiovascular effects including studying complementary and alternative medicines. Professor Ronald Ross Watson was Director of a National Institutes of Health funded Alcohol Research Center for 5 years. The main goal of the Center was to understand the role of ethanol-induced immunosuppression on immune function and disease resistance in animals. He is an internationally recognized alcohol-researcher, nutritionist and immunologist. He also initiated and directed other NIH-associated work at The University of Arizona, College of Medicine. Dr. Watson has funding from companies and non-profit foundations to study bioactive foods' components in health promotion. Professor Watson attended the University of Idaho, but graduated from Brigham Young University in Provo, Utah, with a degree in Chemistry in 1966. He completed his Ph.D. degree in 1971 in Biochemistry from Michigan State University. His postdoctoral schooling was completed at the Harvard School of Public Health in Nutrition and Micro
Affiliations and Expertise
Mel and Enid Zuckerman College of Public Health, School of Medicine, University of Arizona, Tucson, AZ, USA