Competitive Electricity Markets
1st Edition
Design, Implementation, Performance
Editors:
Fereidoon Sioshansi
Hardcover ISBN: 9780080471723
eBook ISBN: 9780080557717
Imprint: Elsevier Science
Published Date: 4th February 2008
---
Foreword Dr. Michael Pollitt Judge Business School and EPRG, University of Cambridge
Preface Professor Wolfgang Pfaffenberger Jacobs University Bremen
Introduction Electricity market reform: Progress and remaining challenges Fereidoon P. Sioshansi Menlo Energy Economics
Part One: Market reform evolution
Chapter 1 Reevaluation of vertical integration and unbundling Dr. Hung-po Chao ISO New England Prof. Shmuel Oren University of California, Berkeley Prof. Robert Wilson Stanford University
Chapter 2 Hybrid electricity markets and different patterns of restructuring
Dr. Aad F. Correlje and Dr. Laurens De Vries Delft University of Technology, The Netherlands
Chapter 3 Achieving electricity market integration in Europe Nigel Cornwall Cornwall Energy Consulting, UK
Part Two: Market performance, monitoring and demand participation
Chapter 4 Transmission markets, congestion management & investment Dr. Harry Singh FERC
Chapter 5 The design of U.S. wholesale energy and ancillary service auction markets: Theory and practice
Dr. Richard O'Neill & Dr. Udi Helman FERC
Prof. Ben Hobbs Johns Hopkins Univ.
Chapter 6 The cost of anarchy in self-commitment based electricity markets Dr. Ramteen Sioshansi & Professor Shmuel Oren University of California, Berkeley Dr. Richard O'Neill FERC<BR
---
After 2 decades, policymakers and regulators agree that electricity market reform, liberalization and privatization remains partly art. Moreover, the international experience suggests that in nearly all cases, initial market reform leads to unintended consequences or introduces new risks, which must be addressed in subsequent "reform of the reforms." This volume describes the evolution of the market reform process including a number of challenging issues such as infrastructure investment, resource adequacy, capacity and demand participation, market power, distributed generation, renewable energy and global climate change.
« Sequel to Electricity Market Reform: An International Perspective in the same series published in 2006 « Contributions from renowned scholars and practitioners on significant electricity market design and implementation issues « Covers timely topics on the evolution of electricity market liberalization worldwide
Professionals, policy makers/regulators, students, researchers, and investors in the electric power sector, generating companies, distribution companies, manufacturers and suppliers
---
No. of pages:

624
Language:

English
Copyright:

© Elsevier Science

2008
Published:

4th February 2008
Imprint:

Elsevier Science
eBook

ISBN:

9780080557717
Hardcover

ISBN:

9780080471723
---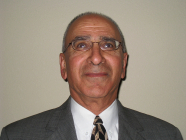 Fereidoon Sioshansi Editor
Dr. Fereidoon Sioshansi is President of Menlo Energy Economics, a consulting firm based in San Francisco with over 35 years of experience in the electric power sectore working in analysis of energy markets, specializing in the policy, regulatory, technical and environmental aspects of the electric power sector in the US and internationally. His research and professional interests are concentrated in demand and price forecasting, electricity market design, competitive pricing & bidding, integrated resource planning, energy conservation and energy efficiency, economics of global climate change, sustainability, energy security, renewable energy technologies, and comparative performance of competitive electricity markets. Dr. Sioshansi advises major utility clients and government policy makers domestically and internationally on electricity market reform, restructuring and privatization of the electric power sector. He has published numerous reports, books, book chapters and papers in peer-reviewed journals on a wide range of subjects. His professional background includes working at Southern California Edison Co. (SCE), Electric Power Research Institute (EPRI), NERA, and Global Energy Decisions. He is the editor and publisher of EEnergy Informer, a monthly newsletter with international circulation. He is on the Editorial Advisory Board of The Electricity Journal where he is regularly featured in the "Electricity Currents" section. Dr. Sioshansi also serves on the editorial board of Utilities Policy and is a frequent contributor to Energy Policy. Since 2006, He has edited nine books on related topics with Elsevier.
Affiliations and Expertise
President, Menlo Energy Economics, San Francisco, CA, USA