Coastal Wetlands
1st Edition
An Integrated Ecosystem Approach
Editors:
Gerardo Perillo
Eric Wolanski
Donald Cahoon
Mark Brinson
Hardcover ISBN: 9780444531032
eBook ISBN: 9780080932132
Imprint: Elsevier Science
Published Date: 3rd February 2009
---
Coastal wetlands are under a great deal of pressure from the dual forces of rising sea level and the intervention of human populations both along the estuary and in the river catchment. Direct impacts include the destruction or degradation of wetlands from land reclamation and infrastructures. Indirect impacts derive from the discharge of pollutants, changes in river flows and sediment supplies, land clearing, and dam operations. As sea level rises, coastal wetlands in most areas of the world migrate landward to occupy former uplands. The competition of these lands from human development is intensifying, making the landward migration impossible in many cases. This book provides an understanding of the functioning of coastal ecosystems and the ecological services that they provide, and suggestions for their management. In this book a CD is included containing color figures of wetlands and estuaries in different parts of the world.
Includes a CD containing color figures of wetlands and estuaries in different parts of the world.
students, engineers, scientists, researchers on coastal environments, and resource managers with special interest in coastal wetland ecosystems.
COASTAL WETLANDS: AN INTEGRATED ECOSYSTEM APPROACH
Preface
Chapter 1.- Eric Wolanski, Mark M. Brinson, Donald R. Cahoon, Gerardo M. E. Perillo Coastal wetlands: A synthesis
Section I. Coastal Wetlands as Ecosystems Chapter 2.- Colin D. Woodroffe, Gareth Davies The morphology and development of tropical coastal wetlands Chapter 3.- Paula Pratolongo, Jason Kirby, Andrew Plater, Mark M. Brinson Temperate coastal wetlands: morphology, sediment processes, and plant communities Chapter 4.- I. Peter Martini, Robert L. Jefferies, R. I. Guy Morrison, Kenneth F. Abraham Polar coastal wetlands: development, structure and landuse
Section II. Physical Processes Chapter 5.- Andrea D'Alpaos, Stefano Lanzoni, Andrea Rinaldo, Marco Mariani Intertidal eco-geomorphological dynamics and hydrodynamic circulation Chapter 6.- Gerardo M. E. Perillo Tidal courses: classification, origin and functionality Chapter 7.- M. Cintia Piccolo Heat energy balance in coastal wetlands Chapter 8.- Yoshihiro Mazda, Eric Wolanski Hydrodynamics and modeling of water flow in mangrove areas Chapter 9.- Luigi D'Alpaos, Luca Carniello, Andrea Defina Mathematical modeling of tidal flow over saltmarshes and tidal flats with applications to the Venice Lagoon
Section III. Tidal Flats Chapter 10.- Shu Gao Geomorphology and sedimentology of tidal flats Chapter 11.- David Paterson, Rebeca J. Aspden, Kevin S. Black Intertidal flats: Ecosystem functioning of soft sediment systems Chapter 12.- Samantha B. Joye, Dirk de Beer, Perran L. M. Cook Biogeochemical dynamics of coastal tidal
No. of pages:

974
Language:

English
Copyright:

© Elsevier Science

2009
Published:

3rd February 2009
Imprint:

Elsevier Science
eBook

ISBN:

9780080932132
Hardcover

ISBN:

9780444531032
Affiliations and Expertise
Instituto Argentino de Oceanografia, Bahia Blanca, Argentina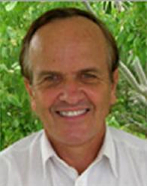 Professor Eric Wolanski is an estuarine oceanographer at James Cook University and the Australian Institute of Marine Science. His research interests range from the oceanography of coral reefs, mangroves, and muddy estuaries, to the interaction between physical and biological processes determining ecosystem health in tropical waters. He has 370 publications and reports. Eric is a fellow of the Australian Academy of Technological Sciences and Engineering, the Institution of Engineers Australia (ret.), and l'Acade´mie Royale des Sciences d'Outre-Mer. He was awarded an Australian Centenary medal, a Doctorate Honoris Causa by the Catholic University of Louvain and a Lifetime Achievement Award by the Estuarine & Coastal Sciences Association. Eric is an editor-in-chief of Estuarine, Coastal and Shelf Science, Wetlands Ecology and Management, and the Treatise on Estuarine and Coastal Science. Eric is a member of the editorial board of Journal of Coastal Research, Journal of Marine Systems, Ecohydrology and Hydrobiology, and Continental Shelf Research. He is a member of the Scientific and Policy Committee of the Japan-based International Center for Environmental Management of Enclosed Coastal Seas, a Visiting Professor at the Chinese Academy of Sciences, and a member of the College of Experts of the Australian Research Council.
Affiliations and Expertise
James Cook University & Australian Institute of Marine Science, Townsville, Queensland, Australia
Affiliations and Expertise
Patuxent Wildlife Research Center, US Geological Survey, Beltsville, MD, USA
Affiliations and Expertise
East Carolina University, Greenville, NC, USA