Clinical Trials
1st Edition
Study Design, Endpoints and Biomarkers, Drug Safety, and FDA and ICH Guidelines
Hardcover ISBN: 9780123919113
eBook ISBN: 9780123919137
Published Date: 11th November 2011
---
Clinical Trials: Study Design, Endpoints and Biomarkers, Drug Safety, and FDA and ICH Guidelines is a practical guidebook for those engaged in clinical trial design. This book details the organizations and content of clinical trials, including trial design, safety, endpoints, subgroups, HRQoL, consent forms and package inserts. It provides extensive information on both US and international regulatory guidelines and features concrete examples of study design from the medical literature. This book is intended to orient those new to clinical trial design and provide them with a better understanding of how to conduct clinical trials. It will also act as a guide for the more experienced by detailing endpoint selection and illustrating how to avoid unnecessary pitfalls. This book is a straightforward and valuable reference for all those involved in clinical trial design.
Provides extensive coverage of the "study schema" and related features of study design
Offers a "hands-on" reference that contains an overview of the process, but more importantly details a step-by-step account of clinical trial design
Features examples from the medical literature to highlight how investigators choose the most suitable endpoint(s) for clinical trial and includes graphs from real clinical trials to help explain each concept in study design
Integrates clinical trial design, pharmacology, biochemistry, cell biology and legal aspects to provide readers with a comprehensive look at all aspects of clinical trials
Includes chapters on core material and important ancillary topics, such as package inserts, consent forms, and safety reporting forms used in the United States, England and Europe
For complimentary access to our sample chapter (chapter 24), please copy and paste this link into your browser: http://tinyurl.com/awwutvn

Pharmaceutical scientists and pharmacologists, medical writers and physicians, nurses and pharmacists who plan and conduct clinical trials.
Dedication
Acknowledgments
Preface
Introduction
Abbreviations and Definitions
Biography
Chapter 1. The Origins of Drugs
I. Introduction
II. Structures of drugs
III. The 20 classical amino acids
IV. Animal models
Chapter 2. Introduction to Regulated Clinical Trials
I. Introduction
II. Study design
III. The study schema
IV. Further concepts in study design
V. Summary
VI. Amendments to the clinical study protocol
Chapter 3. Run-in Period
I. Introduction
II. Concluding remarks
Chapter 4. Inclusion/Exclusion Criteria, Stratification, and Subgroups – Part I
I. The clinical study protocol is a manual that provides the study design
II. Biology of drug resistance
III. More information on subgroups
IV. Concluding remarks
Chapter 5. Inclusion and Stratification Criteria – Part II
I. Introduction
II. Staging
III. Staging systems for various cancers
IV. Summary
V. The will rogers phenomenon
VI. Other sources of artifacts in data from clinical trials
VII. Concluding remarks
Chapter 6. Randomization, Allocation, and Blinding
I. Introduction
II. Manual technique for allocation
III. Information on randomization, blinding, and unblinding may be included in the clinical study protocol
IV. Summary
V. Subjects are enrolled into clinical trials, one by one, over the course of many months
VI. Blocked randomization
VII. Blinding
VIII. Interactive voice response systems
IX. Concluding remarks
Chapter 7. Placebo Arm as Part of Clinical Study Design
I. Introduction
II. Hawthorne effect
III. The no-treatment arm
IV. Physical aspects of the placebo
V. Active placebo
No. of pages:

638
Language:

English
Copyright:

© Academic Press

2012
Published:

11th November 2011
Imprint:

Academic Press
eBook

ISBN:

9780123919137
Hardcover

ISBN:

9780123919113
Paperback

ISBN:

9780128102572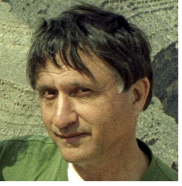 Dr. Tom Brody received his PhD from the University of California at Berkeley in 1980, and conducted postdoctoral research at University of Wisconsin-Madison and also at U.C. Berkeley. His 20 research publications concern the metabolism and pharmacology of folates, cloning an anti-cancer gene (XPE gene), and the structure of an antibody (natalizumab) used for treating multiple sclerosis. The author has 15 years of pharmaceutical industry experience, acquired at Schering-Plough, Cerus Corporation, and Elan Pharmaceuticals, and has contributed to FDA submissions for the indications of multiple sclerosis, melanoma, head and neck cancer, liver cancer, pancreatic cancer, and hepatitis C. At an earlier time, he wrote two editions of Nutritional Biochemistry, published by Elsevier, Inc. The author has 16 years of training and experience in the Code of Federal regulations, as it applies to pharmaceuticals and clinical trial design.
"…A solid guide to designing clinical trials for medical scientists, especially those working in oncology, immune disease, and infectious disease…Three chapters address quality-of-life topics." -Selected for The First Clinical Research Bookshelf, "Essential Reading for Clinical Research Professionals," Journal of Clinical Research Best Practices, September 2012, Vol. 8, No. 9