Clinical Engineering
1st Edition
A Handbook for Clinical and Biomedical Engineers
Editors:
Azzam Taktak
Paul Ganney
David Long
Paul White
eBook ISBN: 9780123972385
Hardcover ISBN: 9780123969613
Published Date: 25th November 2013
---
Clinical Engineering is intended for professionals and students in the clinical engineering field who need to successfully deploy medical technologies. The book provides a broad reference to the core elements of the subject and draws from the expertise of a range of experienced authors.
In addition to engineering skills, clinical engineers must be able to work with patients and with a range of professional staff, including technicians and clinicians, and with equipment manufacturers. They have to keep up-to-date with fast-moving scientific and medical research in the field and be able to develop laboratory, design, workshop, and management skills. This book is the ideal companion in such studies, covering fundamentals such as IT and software engineering as well as topics in rehabilitation and assistive technology.
Provides engineers in core medical disciplines and related fields with the skills and knowledge to successfully collaborate to in developing medical devices to approved procedures and standards
Covers US and EU standards (FDA and MDD, respectively, plus related ISO requirements), the de facto international standards, and is backed up by real-life clinical examples, case studies, and separate tutorials for training and class use
The first comprehensive and practical guide for engineers working in a clinical environment
Medical and Biomedical Engineers, plus medical and clinical professionals, involved with medical device design, from concept through to commercialization and FDA/regulatory approval.
Dedication
Acknowledgements
Preface
Foreword
List of Contributors
Part I: General
Introduction
Overview
Chapter 1. Anatomy and Physiology
Introduction
Cell Physiology
Principles of Cell Replication
Bone and Skeletal Physiology
Nerve and Muscle Physiology
Cardiac Physiology
Vascular Physiology
Pulmonary Physiology
Introduction to Blood
Thrombosis, Hemostasis, and Inflammation
Homeostasis and Regulation
Renal Physiology and Homeostasis
Nutrition, the Pancreas, and Glucose Regulation
Chapter 2. Research Methodology
Study Design
Hypothesis Generation and Testing
Application and Interpretation of Statistical Techniques
Literature Searching and Referencing
References
Further Reading
Chapter 3. Good Clinical Practice
Background
Phases of Clinical Research
Standards in Clinical Research
Good Clinical Practice
Clinical Investigations for Medical Devices
Comparing Clinical Trials and Clinical Investigations
ISO 14155 Standard
Clinical Investigation Plan
Approvals to Undertake Research
References
Further Reading
Useful Websites
Chapter 4. Health Technology Management
Introduction
The Strategic Healthcare Technology Management System
Implementing the Healthcare Technology Management Program
Summary of the Healthcare Technology Management Program
References
Chapter 5. Leadership
Introduction
Leadership and Management
Emotional Intelligence
Listening on Three Levels
Seven Habits of Effective Leaders
Examples
Conclusion
References
Chapter 6. Risk Management
Introduction
Definition
Consequences and Likelihood
Third Dimension of Risk
Risk Appetite
Risk Acceptability
Medical Devices Directives
BS ISO 31000:2009
AS/NZS 4360:2004
ISO 14971:2007
Risk Tools
References
Further Reading
Chapter 7. The Role of Clinical Engineers in Hospitals
Introduction
Clinical Engineering as Applied Biomedical Engineering
Clinical Engineering Activities
Patient-Focused Engineering
References
Part II: Information Technology and Software Engineering
Introduction
Overview
Chapter 8. Information Communications Technology
The Regulation of Clinical Computing
Data Security Requirements
Data Exchange Protocols
References
Chapter 9. Software Engineering
Software Development and Management
Typical Applications
References
Chapter 10. Web Development
Web Technology
Programming
Security
Further Reading
Part III: Clinical Instrumentation and Measurement
Introduction
Overview
Chapter 11. Medical Electronics
Electronic Components
AC Signals' Complex Ohm's Law
Basic Circuit Design in Instrumentation
Filter
Further Reading
Chapter 12. Clinical Measurement
Accuracy and Precision
Measurement Device Errors
Measurement Errors
Calibration
Traceability
Uncertainty
Sensitivity and Specificity of Measurement Technique
Type I and Type II Errors
Further Reading
Chapter 13. Cardiology
Anatomy and Physiology
Echocardiography
Electrocardiography
Further Reading
Chapter 14. Pressure and Flow
Introduction
Blood Pressure
References
Chapter 15. Neurological Measurement
Electromyography
Evoked Potentials
Chapter 16. Respiratory
Introduction
Lung Volumes and Physiological Parameters
Volume Conversions
Lung Conditions
Reference Values
Spirometry
Whole Body Plethysmography
Gas Transfer
References
Part IV: Rehabilitation Engineering and Assistive Technology
Introduction
Overview
Chapter 17. Introduction: Medical Engineering Design, Regulations, and Risk Management
Introduction
Medical Engineering Design
Regulations and Risk Management
References
Further Reading
Chapter 18. Functional Electrical Stimulation
Introduction
Defining FES
Physiological Principles of FES
Designing a Practical FES System
The Desired Outcome for the Patient
Correct Muscles and Nerves to Produce the Desired Response
Generating the Required Muscle Response
How to Control the Stimulated Movement for the Specific Application
Conclusions
References
Further Reading
Chapter 19. Posture Management
Introduction
Posture
Effects of Gravity
The Role of the Supporting Surface
24-Hour Postural Management
Biomechanics as Applied to Postural Management
Introduction to the Physical Assessment
Body Configuration
Critical Measures: Joint Range of Motion and Pelvic/Trunkal Asymmetry
Modeling a Stable and Functional Seated Posture
Summary of the Physical Assessment Process
Recommendations and Rationale for Posture Management
Secondary Complications
Summary
References
Chapter 20. Pressure Ulceration
Skin and Soft Tissues
Pressure Ulcers (PUs)
Care Quality and Financial Implications
Mechanical Loading at the Patient-Support Interface
Interface Pressure Mapping
Internal Mechanical State of Loaded Soft Tissues
Support Surfaces and Pressure Relief Regimens
Summary
References
Chapter 21. Introduction to Mobility and Wheelchair Assessment
Introduction to Mobility
Wheelchair Assessment Process
References
Chapter 22. Wheelchair Prescription
Getting into the Details
Custom-Contoured Seating
Wheelchair Stability
References
Chapter 23. Powered Wheelchairs
Introduction
Wheel Layout
Powered Adjustment to Position
Aspects of Clinical Assessment Specific to Powered Wheelchairs
Control Interfaces for Powered Wheelchairs
Specialized Controls
Powered Assistance to Manual Wheelchairs
References
Chapter 24. Electronic Assistive Technology
Introduction and Assessment
Environmental Control Systems
Augmentative and Alternative Communication
Access to Electronic Assistive Technology
Integrated Systems
Using and Adapting Mainstream Technology for Assistive Technology
Brain–Computer Interfaces
Disability and Smart House Technology
Telecommunications in the Provision of Healthcare
References
Further Readings
Web Resources
Chapter 25. Clinical Gait Analysis
Introduction
Normal Gait
Patient Functional Self-Assessment Questionnaires
Clinical or Physical Examination
Observational Gait Analysis and Video Vector
Kinematics and Kinetics
Electromyography
Energy Expenditure
Data Interpretation
Role of the Clinical Movement Analysis Society U.K. and Ireland (CMAS)
Summary
Subchapter 25.1 Principles of Kinematics and Kinetics
References
References
Further Reading
Resources
Chapter 26. Mechanical and Electromechanical Devices
Aids for Daily Living
Prosthetics
Orthotics
Orthopedic Biomechanics
Mobile Arm Supports
Robotics
References
Further Reading
Resources
Index
No. of pages:

480
Language:

English
Copyright:

© Academic Press

2014
Published:

25th November 2013
Imprint:

Academic Press
eBook

ISBN:

9780123972385
Hardcover

ISBN:

9780123969613
Affiliations and Expertise
Department of Medical Physics & Clinical Engineering, Royal Liverpool University Hospital, UK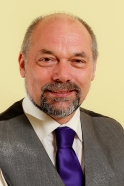 Affiliations and Expertise
University College London Hospitals NHS Trust, UK
Affiliations and Expertise
Oxford Centre for Enablement, Oxford University Hospitals NHS Trust, UK
Affiliations and Expertise
Medical Physics & Clinical Engineering, Cambridge University Hospitals NHS Foundation Trust; Post Graduate Medical Institute, Anglia Ruskin University, UK