Clinical Applications for Next-Generation Sequencing
1st Edition
Editors:
Urszula Demkow
Rafal Ploski
Paperback ISBN: 9780128017395
eBook ISBN: 9780128018415
Published Date: 10th September 2015
Secure Checkout
Personal information is secured with SSL technology.
Free Shipping
Free global shipping
No minimum order.
---
Clinical Applications for Next Generation Sequencing provides readers with an outstanding postgraduate resource to learn about the translational use of NGS in clinical environments.
Rooted in both medical genetics and clinical medicine, the book fills the gap between state-of-the-art technology and evidence-based practice, providing an educational opportunity for users to advance patient care by transferring NGS to the needs of real-world patients.
The book builds an interface between genetic laboratory staff and clinical health workers to not only improve communication, but also strengthen cooperation. Users will find valuable tactics they can use to build a systematic framework for understanding the role of NGS testing in both common and rare diseases and conditions, from prenatal care, like chromosomal abnormalities, up to advanced age problems like dementia.
Fills the gap between state-of-the-art technology and evidence-based practice
Provides an educational opportunity which advances patient care through the transfer of NGS to real-world patient assessment
Promotes a practical tool that clinicians can apply directly to patient care
Includes a systematic framework for understanding the role of NGS testing in many common and rare diseases
Presents evidence regarding the important role of NGS in current diagnostic strategies
clinicians and trainees of different specialties, especially pediatricians, neonatologists, hematologists, oncologists, neurologists, psychiatrists, ophthalmologists, laryngologists, cardiologists, diabetologists and others with an interest in genetics and a desire to implement this new testing modality into their daily practice; genetic laboratory staff performing tests for clinicians; genetic counselors
List of Contributors
Chapter 1. Next Generation Sequencing—General Information about the Technology, Possibilities, and Limitations

NGS Versus Traditional (Sanger Sequencing)
Coverage
NGS Library Preparation
Sequence Assembly: De Novo Sequencing vs Resequencing
Paired-End and Mate-Pair Libraries and Long Fragment Read Technology [8]
NGS Platforms
Targeted Resequencing/Enrichment Strategies
Whole Exome Sequencing and Whole Genome Sequencing
Limitations of NGS in Clinical Medicine
Conclusion

Chapter 2. Basic Bioinformatic Analyses of NGS Data

Software Tools
Input Sequence Preprocessing
Mapping
Processing and Interpreting Mapping
Variant Calling
Software and Hardware Issues

Chapter 3. Analysis of Structural Chromosome Variants by Next Generation Sequencing Methods

Introduction
Structural Variants in the Human Genome
Structural Variation and Human Disease
Analysis of Structural Variation by Legacy Technologies
Structural Variation and Next Generation Sequencing
Methods for Estimation of Copy Number Variation from NGS Data
Structural Variation, NGS, Cancer, and the Clinic
NGS-Based Structural Variation Detection Software
Future Directions

Chapter 4. Next Generation Sequencing in Oncology

NGS in Cancer Research
NGS in Clinical Settings

Chapter 5. Next Generation Sequencing in Hematological Disorders

Introduction
Childhood and Adult Acute Lymphoblastic Leukemias
T-Cell Acute Lymphoblastic Leukemia
BCR–ABL1-Like Acute Lymphoblastic Leukemia
Hypodiploid Acute Lymphoblastic Leukemia
Relapsed Acute Lymphoblastic Leukemia
Acute Myeloid Leukemia
Genetic Concept of Acute Myeloid Leukemia Pathogenesis
BRAF Mutation in Hairy Cell Leukemia
CSF3R Mutation in Chronic Neutrophilic Leukemia
NGS in Chronic Lymphocytic Lymphoma
Non-Hodgkin Lymphomas
Inherited Bone Marrow Failure Syndromes
Dyskeratosis Congenita
Thrombocytopenia Absent Radius Syndrome
Diamond–Blackfan Anemia
Commercial NGS-Based Assays for Clinical Use in Hematology Practice
Implementation of NGS-Based Techniques in Clinical Practice in Hematology
Conclusion

Chapter 6. Next Generation Sequencing in Neurology and Psychiatry

Introduction
Neuropsychiatric Disorders

Chapter 7. Next Generation Sequencing in Dysmorphology

Dysmorphology—Past and Present
Diagnostic Process in Dysmorphology
Genetic Testing in Dysmorphology
NGS Testing in Dysmorphology and Rare Multiple Congenital Defects Syndromes
Dilemmas
Reverse Dysmorphology
NGS and Screening of Rare Disorders in Newborns
Conclusions
List of Abbreviations

Chapter 8. Next Generation Sequencing in Vision and Hearing Impairment

Introduction
NGS Tests for Vision and Hearing Disorders
Compatibility of Standard Enrichment Panels with Genetic Vision and Hearing Disorders
Utility of NGS Testing for Diagnostic Purposes of Vision and Hearing Disorders
Cumulative Mutation Load
Digenic and Oligogenic Inheritance
De Novo Mutations
Copy Number Variations
Novel Genes and "Erroneous" Disease Genes
Conclusions
Abbreviations

Chapter 9. Next Generation Sequencing as a Tool for Noninvasive Prenatal Tests

Introduction
Conventional Prenatal Diagnostics and Methods
Use of Fetal Biological Material in the Maternal Circulation for Prenatal Diagnosis
Fetal DNA in Prenatal Diagnosis
Properties of Cell-Free Fetal DNA
Applications of Noninvasive Prenatal Tests
NGS in the Determination of Genomic Disorders by Using cffDNA in Maternal Plasma
Single-Nucleotide Polymorphism Sequencing of Cell-Free Fetal DNA
Limitations and Challenges of NGS-Based Noninvasive Prenatal Testing
Clinical Implementation of Noninvasive Prenatal Testing for Aneuploidies
Conclusion

Chapter 10. Clinical Applications for Next Generation Sequencing in Cardiology

Introduction
Cardiomyopathies
Arrhythmias
Thoracic Aortic Aneurysms and Dissections
Congenital Heart Disease
Familial Hypercholesterolemia
Conclusions
List of Acronyms and Abbreviations

Chapter 11. Next Generation Sequencing in Pharmacogenomics

Introduction
Cancer Therapy
Clinical Trials in Oncology
Ethical Issues in Oncopharmacogenomics
Multicenter Collaborations in Oncopharmacogenomics
NGS in Noncancer Pharmacogenomics
Cytochrome P450
Non-P450 Drug-Metabolizing Enzymes
Drug Transporters
Clinical Applications of Pharmacogenomics
Multigene Pharmacogenetic Tests Assessing Pharmacokinetics and Pharmacodynamics Response
Quality Requirements for NGS-Based Pharmacogenomic Tests
Guidelines for Clinical Application of Pharmacogenomics
NGS in Pharmacogenomics—Other Possible Applications
Limitations of NGS in Pharmacogenomics
Conclusions

Chapter 12. The Role of Next Generation Sequencing in Genetic Counseling

Introduction
Genetic Counseling
Genetic Counseling in the NGS Era
Future Perspectives
List of Acronyms and Abbreviations

Chapter 13. Next Generation Sequencing in Undiagnosed Diseases

Overview
The Overall Genetic Testing Strategy in Undiagnosed Diseases—Looking for the Needle in a Haystack
The Analysis of NGS Testing Results for Rare Diseases
Pathogenicity
Good Laboratory Practice in Genetic Testing for Undiagnosed Diseases
Test Validation
The Importance of Genetic Diagnosis in Rare Diseases
Conclusions

Chapter 14. Organizational and Financing Challenges

United States
Great Britain
Holland
Germany
Conclusions

Chapter 15. Future Directions

Sequencing Platforms
Future Directions of Clinical Genomics Data Processing
Electronic Health Records
Conclusion—Vision of Near-Future Medical Genomics Information Systems

Chapter 16. Ethical and Psychosocial Issues in Whole-Genome Sequencing for Newborns

Introduction
Differences between WGS and Genetic Testing in Other Contexts
The Specific Ethical Issues of Whole-Genome Sequencing for Clinical Diagnosis
Thinking about Harms and Benefits
Conclusions

Chapter 17. Next Generation Sequencing—Ethical and Social Issues

Unpredictable Consequences of the Next Generation Sequencing-Related Technological Revolution in Medical Genetics
Problem 1: The Right Not to Know
Problem 2: Incidental/Unsolicited Findings
Problem 3: Genetic Determinism and Discrimination
Problem 4: Genetically-Based Selection of Human Embryos and Assisted Reproductive Technology
Problem 5: NGS and Social Issues
Conclusions

Index
No. of pages:

334
Language:

English
Copyright:

© Academic Press

2015
Published:

10th September 2015
Imprint:

Academic Press
Paperback

ISBN:

9780128017395
eBook

ISBN:

9780128018415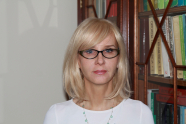 Affiliations and Expertise
MD PhD, Head of the Department of Laboratory Diagnostics and Clinical Immunology, Children's Hospital of the Medical University of Warsaw
Affiliations and Expertise
MD PhD, Head of the Department of Medical Genetics, Medical University of Warsaw
Tax Exemption
We cannot process tax exempt orders online. If you wish to place a tax exempt order please
contact us
.
Elsevier.com visitor survey
We are always looking for ways to improve customer experience on Elsevier.com.
We would like to ask you for a moment of your time to fill in a short questionnaire, at the end of your visit.

If you decide to participate, a new browser tab will open so you can complete the survey after you have completed your visit to this website.

Thanks in advance for your time.
Accept
Decline