CCTV
3rd Edition
From Light to Pixels
Authors:
Vlado Damjanovski
Hardcover ISBN: 9780124045576
eBook ISBN: 9780124046078
Imprint: Butterworth-Heinemann
Published Date: 18th September 2013
---
The new edition of CCTV, a high-level professional reference, is expanded to cover all video compression techniques used in the ever-increasing assortment of digital video recorders (DVRs) available on the market today. In addition to demystifying DVR technology, the third edition also clarifies the technology of data networking and explains various compression techniques. Along with all this, the book retains the particulars that made the previous editions convenient and valuable, including details of CCD cameras, lenses, coaxial cables, fiber-optics, and system design.
Updated to address digital techniques, networking, and the Internet in closed-circuit television
Includes brand new sections on CCTV networking, digital video recorders (DVRs), various video compression techniques, and understanding pixels and digital image quality
Fully illustrated with dozens of photographs, tables, checklists, charts, diagrams, and instructions
Security system designers, dealers, and installers; security managers; security consultants
SI Units of Measurement
Light and Television
Optics in CCTV
General characteristics of TV Systems
CCTV Cameras; Monitors
Video Processing Equipment
Video Recorders
Digital Video Recorders
Transmission Media
Networking
Auxiliary Equipment in CCTV
CCTV System Design
The CCTV Test Chart
No. of pages:

616
Language:

English
Copyright:

© Butterworth-Heinemann

2014
Published:

18th September 2013
Imprint:

Butterworth-Heinemann
Hardcover

ISBN:

9780124045576
eBook

ISBN:

9780124046078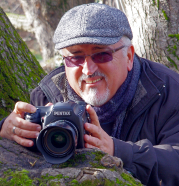 Vlado Damjanovski is an internationally renowned CCTV expert. He was born in Skopje, Republic of Macedonia, and since 1987 he lives in Sydney, Australia. Vlado has a degree in Electronics Engineering from the University "Kiril i Metodij" in Macedonia, and he has specialized in Television and CCTV. His Thesis in 1982 was on CCD Cameras, 10 years before they became commercially available.
Vlado is an author, inventor, a lecturer and a CCTV expert, known to the Australian and international CCTV industry.
A summary of the ever-evolving CCTV knowledge that Vlado possess first appeared in 1995 in his first published book – called simply "CCTV." This was one of the first truly complete reference manuals on the subject of CCTV. All subsequent editions, 1999, 2005, and the latest in 2013, have kept expanding with all the new and ever-evolving technology. The books cover all that a CCTV specialist needs to know. Many have referred to the book as "The CCTV Bible," so that even the official Russian translation of it carries such a title.
In addition to writing books and conducting seminars, Vlado is involved in designing and commissioning CCTV systems, often pioneering new trends and technologies. One of the world first digital CCTV system designs was done by Vlado for the Star City Casino in 1997, where gaming disputes are sorted out immediately at the gaming tables. Then, in 2003, another new design was proposed for the Sands Casino in Macao – first in the world utilizing digital matrix switching of over 1,200 cameras and digital recorders.
Vlado was the editor and publisher of the international magazine "CCTV focus," from 1999 till 2006.
Vlado is currently the chairman of the CCTV Standards sub-committee of Australia and New Zealand, and he has contributed immensely in creating the latest Australian and New Zealand CCTV standards known as AS4806.1, AS4806.2 and AS4806.3.
The CCTV test chart and the programmable test pattern generator are some of the original and unique products developed by Vlado and his company, and they are used in various measurement and quantifying CCTV system performance.
Vlado is also known for his photographic works, albeit as an amateur. He has prepared a number of sole exhibitions in his native Macedonia as well as Australia, published his work in many magazines and books, and won numerous awards (www.damjanovski.com).
Affiliations and Expertise
CCTV engineer, educator, and editor of the CCTV Focus magazine in Australia.
"... a complete and all-inclusive handbook of video monitoring systems that can be utilized effectively by security managers and security consultants. Keep it nearby as a ready reference for any CCTV related issues." --Security Management (online), December 2014
"The third edition of this high-level professional reference is expanded to cover all video compression techniques used in the ever-increasing assortment of digital video recorders (DVRs) available on the market today…Fully illustrated with dozens of photographs, tables, checklists, charts, diagrams, and instructions, it is a valuable resource for security system designers, dealers, and installers; security managers; and security consultants." --SecurityPark online, December 2013
"...the book is well written and highly informative. Anyone seeking in-depth knowledge on CCTV will find it a worthwhile investment in terms of both time and money." --Security Management
"CCTV is worth the money for anyone involved in the CCTV industry, including designers, installers, sales staff, security managers, consultants, and manufacturers." --Security Insider