Cathodic Corrosion Protection Systems
1st Edition
A Guide for Oil and Gas Industries
Paperback ISBN: 9780128103487
Hardcover ISBN: 9780128002742
eBook ISBN: 9780128003794
Imprint: Gulf Professional Publishing
Published Date: 5th July 2014
Secure Checkout
Personal information is secured with SSL technology.
Free Shipping
Free global shipping
No minimum order.
---
Corrosion is a naturally occurring cost, worth billions in the oil and gas sector. New regulations, stiffer penalties for non-compliance and aging assets are all leading companies to develop new technology, procedures and bigger budgets catering to one prevailing method of prevention, cathodic protection. Cathodic Corrosion Protection Systems: A Guide for Oil and Gas Industries trains on all the necessary reports, inspection criteria, corrective measures and critical standards needed on various oil and gas equipment, structures, tanks, and pipelines. Demands in the cathodic protection market have driven development for better devices and methods, helping to prolong the equipment and pipeline's life and integrity. Going beyond just looking for leaks, this handbook gives the engineer and manager all the necessary tools needed to put together a safe cathodic protection system, whether it is for buried casing while drilling, offshore structures or submarine pipelines.
Understand how to install, inspect and engage the right cathodic protection systems for various oil and gas equipment, tanks, and pipelines
Properly construct the right procedure and anodes with all relevant US and International standards that apply
Gain knowledge concerning techniques, equipment, measurements and test methods used in real-world field scenarios
Petroleum Engineers, Chemical Engineers, Maintenance Managers, Operation Managers, Pipeline Engineers, Process Engineers, Safety Engineers, Refinery Managers, Graduate level engineering students
Dedication
Biography
Preface
Acknowledgments
1. Principle of Electrochemical Corrosion and Cathodic Protection

1.1. Behavior of Buried or Immersed Metals in the Absence of CP
1.2. Cathodic Protection
1.3. Considerations Applicable to Most Types of Structures
1.4. Safety Aspects

2. Application of Cathodic Protection

2.1. Criteria for Cathodic Protection
2.2. Buried Pipes
2.3. Tanks Exteriors
2.4. Submerged Pipelines
2.5. Offshore Structures and Ship Hulls
2.6. Tank, Pipe, and Water Box Interiors
2.7. Well Casings
2.8. Types of Cathodic Protection Systems
2.9. Equipment and Facilities for Impressed Current Systems
2.10. Cathodic Protection of Buried Steel Pipes
2.11. Cathodic Protection In-Plant Facilities
2.12. Cathodic Protection of Vessel and Tank Internals
2.13. Cathodic Protection of Marine Structures
2.14. Anodic Protection

3. Design Considerations on Cathodic Protection for Buried Pipelines and Marine Structures

3.1. Principles of Cathodic Protection
3.2. Methods of Applying Cathodic Protection
3.3. Protection Potentials
3.4. Current Density
3.5. Coatings
3.6. Calcareous Scales
3.7. Choice of a Cathodic-Protection System
3.8. Anode Resistance
3.9. Impressed-Current System
3.10. Galvanic Anode System
3.11. Design Principle of Cathodic Protection for Marine Structures
3.12. Anode Location
3.13. Anodic Protection

4. Materials and Cathodic Protection Systems

4.1. Impressed Current Anodes
4.2. Manufacturing of Materials
4.3. Anode Casting
4.4. Lead Wire-to-Anode Connection
4.5. Anode Lead Wire
4.6. Properties
4.7. Dimensions and Weights
4.8. Carbonaceous Backfill for Impressed Current Anodes
4.9. Galvanic Anodes for Underground Applications (Magnesium and Zinc)
4.10. Chemical Backfill for Galvanic Anodes
4.11. Method for the Determination of the Anode-to-Core Resistance of Galvanic Anodes
4.12. Galvanic Anodes for Submerged Applications (Magnesium and Zinc)
4.13. Method for the Determination of the Anode-to-Core Resistance of Galvanic Anodes
4.14. Bracelet-Type Galvanic Anodes for Submarine Pipelines (Aluminum and Zinc)
4.15. Anode Core Steel Works
4.16. Method for the Determination of the Anode-to-Core Resistance of Galvanic Anodes
4.17. Method for the Determination of the Consumption Rate of Aluminum Anode Alloys Immersed in Seawater
4.18. Method for the Determination of the Closed-Circuit Potential of Aluminum Anodes Immersed in Seawater
4.19. Cast Galvanic Anodes for Fixed Offshore Installations (Aluminum)
4.20. Requirements
4.21. CP Cables
4.22. Specific Cable Requirements
4.23. Quality Assurance Provisions
4.24. Tests
4.25. Fabrication and Inspection of Monolithic Insulating Joints
4.26. Approved Welding Processes
4.27. Coating
4.28. Quality Assurance Provisions
4.29. Tests
4.30. Flange Insulation Kit
4.31. Polypropylene Rope
4.32. Split Bolt Connector (Line Tap)
4.33. Rubber Splicing Tape
4.34. Thermit Weld (Cad Weld) Powder

5. Monitoring Cathodic Protection Systems

5.1. Criteria for Cathodic Protection
5.2. Periodic Inspection
5.3. Potential Survey of Buried Steel Pipes
5.4. Potential Survey of Cathodically Protected Reinforced Concrete
5.5. Potential Survey of Offshore Structures
5.6. Inspection of Rectifiers
5.7. Inspection of Ground Bed
5.8. Inspection of Offshore Sacrificial Anodes
5.9. Current Survey
5.10. Inspection Following Failure Report
5.11. Inspection and Survey for Efficiencies of Coatings
5.12. Data Recording and Analysis
5.13. Interferences
5.14. Meters and Equipment
5.15. Potentiometer and Voltmeter

6. Test Methods

6.1. Test Methods for the Short Circuit Point
6.2. American Society for Testing and Material Standard Test Method for Half-Cell Potentials of Uncoated Reinforcing Steel Bar in Concrete
6.3. Subsea Pipeline CP Survey Method
6.4. Line Current Survey Test Method
6.5. Computer Modeling of Offshore CP Systems Utilized in CP Monitoring
6.6. Coating Resistance Measurement Method
6.7. Test Method and Calculation for "Attenuation Constant"
6.8. Coating Inspection by the Pearson Method
6.9. Coating Inspection by the C-Scan System
6.10. Coating Evaluation by Electromagnetic Current Attenuation Survey
6.11. Close Interval Pipe-to-Soil Potential Survey
6.12. An Example for Cathodic Field Interference Test Method
6.13. Tests for Electrical Continuity

7. Installation of Cathodic Protection Systems

7.1. Galvanic Anodes
7.2. Impressed Current Anodes
7.3. Transformer/Rectifier Equipment
7.4. Excavation and Backfilling
7.5. Installation of CP Systems for Buried Pipelines
7.6. Installation of Galvanic Anode Systems
7.7. Installation of CP Systems for Compact Buried Structures
7.8. Installation of CP Systems for Internal Surfaces
7.9. Installation of CP Systems for Marine Structures
7.10. Submarine Pipelines
7.11. Electrical Measurements and Tests
7.12. Tests Prior to Installation of CP on Buried or Immersed Structures
7.13. Tests during the Commissioning Period
7.14. Specialized Surveys

8. Commissioning of Cathodic Protection Systems

8.1. Precommissioning Inspection and Check
8.2. Hookup and Commissioning
8.3. Commissioning Survey
8.4. Commissioning Report
8.5. Installation of Electrical Isolation Equipment
8.6. Thermit Welding of CP Leads
8.7. Pipe Preparation
8.8. Thermit Weld Preparation and Procedure
8.9. Control of Interference Currents on Foreign Structures
8.10. Notifying Owners of Other Structures for Interference Testing
8.11. Interference Testing
8.12. Criteria for Limiting Corrosion Interaction
8.13. Telluric Current
8.14. AC Effects
8.15. Measurement of Soil Resistivity
8.16. Field Procedures
8.17. Frequency of Measurement
8.18. Measurement of Electrode Resistance
8.19. Current Drainage Survey
8.20. Determination In situ of the Redox Potential of Soil
8.21. Inspection of CP Installations
8.22. Installation in Hazardous Atmospheres

Additional List of Reading on Retrofitting
Glossary of Terms
Index
No. of pages:

492
Language:

English
Copyright:

© Gulf Professional Publishing

2014
Published:

5th July 2014
Imprint:

Gulf Professional Publishing
Paperback

ISBN:

9780128103487
Hardcover

ISBN:

9780128002742
eBook

ISBN:

9780128003794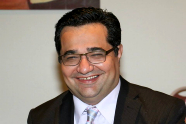 Alireza Bahadori, PhD, CEng, MIChemE, CPEng, MIEAust, RPEQ, NER is a research staff member in the School of Environment, Science and Engineering at Southern Cross University, Lismore, NSW, Australia, and managing director and CEO of Australian Oil and Gas Services, Pty. Ltd. He received his PhD from Curtin University, Perth, Western Australia. During the past twenty years, Dr. Bahadori has held various process and petroleum engineering positions and was involved in many large-scale oil and gas projects. His multiple books have been published by multiple major publishers, including Elsevier. He is Chartered Engineer (CEng) and Chartered Member of Institution of Chemical Engineers, London, UK (MIChemE). Chartered Professional Engineer (CPEng) and Chartered Member of Institution of Engineers Australia, Registered Professional Engineer of Queensland (RPEQ), Registered Chartered Engineer of Engineering Council of United Kingdom and Engineers Australia's National Engineering Register (NER).
Affiliations and Expertise
Research Staff Member, School of Environment, Science, and Engineering, Southern Cross University, Lismore, NSW, Australia
"This well written and well organized cathodic corrosion protection book would be a fantastic contribution to the reference collection in the oil and gas area. The contents of the book are extremely useful for newcomers to the field as well as experienced professional engineers. It is well organized and indexed, so the information is readily accessible to students as well as practicing engineers and managers"  --Dr. K. Zeidani, Cenovus Energy Inc., Canada
"It is a very thorough reference book for engineers, students, managers and technicians who are already involved in research and training of cathodic corrosion protection systems in the oil and gas area. The book is nicely divided into 8 chapters and has a comprehensive glossary of terms, references, valuable technical information, equations and formulas related to cathodic corrosion protection. Engineers of many disciplines of oil and gas industries, project managers and students of corrosion engineering would find this book quite helpful for their works, researches and studies." --Dr. S. R. Gomari, Teesside University, UK
Tax Exemption
We cannot process tax exempt orders online. If you wish to place a tax exempt order please
contact us
.
Elsevier.com visitor survey
We are always looking for ways to improve customer experience on Elsevier.com.
We would like to ask you for a moment of your time to fill in a short questionnaire, at the end of your visit.

If you decide to participate, a new browser tab will open so you can complete the survey after you have completed your visit to this website.

Thanks in advance for your time.
Accept
Decline