Castings Practice
1st Edition
The Ten Rules of Castings
Paperback ISBN: 9780750647915
eBook ISBN: 9780080476414
Imprint: Butterworth-Heinemann
Published Date: 16th April 2004
---
Each chapter of Professor Cambell's new book Castings Practice will take a look at one of his 10 rules. It is to be expected that the Rules wil one day be taken as an outline or blueprint for an international specification on the methods for making reliable castings.
John Cambell has over two decades of experience in the casting industry and is the author of over 40 technical papers and patents. He has become well-known in the foundry industry as the originator of the Cosworth casting process, which is becoming accepted throughout the world as a new production process for the casting of cylinder heads and blocks. He is now Federal Mogul Professor of Casting Technology at the University of Birmingham.
Must-follow rules of castings, from one of the world's leading experts
Companion volume to the renowned book 'Castings'
Accessible and direct, provides essential information for students of metallurgy and foundry professionals alike
Students of Metallurgy and Materials Science; Metallurgists; Materials engineers; Foundry engineers; Designers of cast metal products.
The liquid metal defects; Random defects due to liquid surface damage; Geometric defects due to liquid arrest; Bubble damage: Core outgassing damage: Shrinkage damage; Convection damage; Segregation damage; Residual stresss; Location points.
No. of pages:

224
Language:

English
Copyright:

© Butterworth-Heinemann

2004
Published:

16th April 2004
Imprint:

Butterworth-Heinemann
eBook

ISBN:

9780080476414
Paperback

ISBN:

9780750647915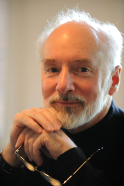 John Campbell OBE is a leading international figure in the castings industry, with over four decades of experience. He is the originator of the Cosworth Casting Process, the pre-eminent production process for automobile cylinder heads and blocks. He is also co-inventor of both the Baxi Casting Process (now owned by Alcoa) developed in the UK, and the newly emerging Alotech Casting Process in the USA. He is Professor Emeritus of Casting Technology at the University of Birmingham, UK.
Affiliations and Expertise
Professor Emeritus of Casting Technology, University of Birmingham, UK
Reviews of Castings Practice: "Castings Practice is a book that everyone associated with Foundry Technology should possess, but particularly those involved in the actual design and manufacture of castings such as Method Engineers, Production Engineers and Foundry Management. Our industry is fortunate in having Professor Campbell, an academic trained as a physicist and a physical metallurgist who has also considerable experience of working in operational foundries using a variety of materials and processes. Not only does Campbell bring to his publications the wealth of his own research and foundry experience, but as Professor of Casting Technology at the University of Birmingham he is at the forefront of research and development of cast metals. Like all Professor Campbell's books, Castings Practice has an intimate, easy style of writing that makes reading it an enjoyable experience and you cannot help being caught up the author's enthusiasm for a Foundry Technology that needs to be scientifically based and conducted in a professional manner." - Tom Sutton, CEng Hon FICME, MIMechE ICME Technical Board 'Throughout, this book is packed with useful information... as a manual to guide the purchasers or specifiers of castings this book has started a trend that is long overdue.' Dr R Fenn FIMMM, Materials World, April 2005 "This new book by John Campbell is a wonderful example of passionate and professional treatises on the problem of how to make a good casting...On many occasions, the author argues with himself in Castings (1991) and brilliantly demonstrates the progress of scientific and technical thinking that have occurred within a decade. All in all, Castings Practice gives a valuable methodology of designing castings and molds and points out the problems yet to be solved. A wonderful feature of the book is the phenom